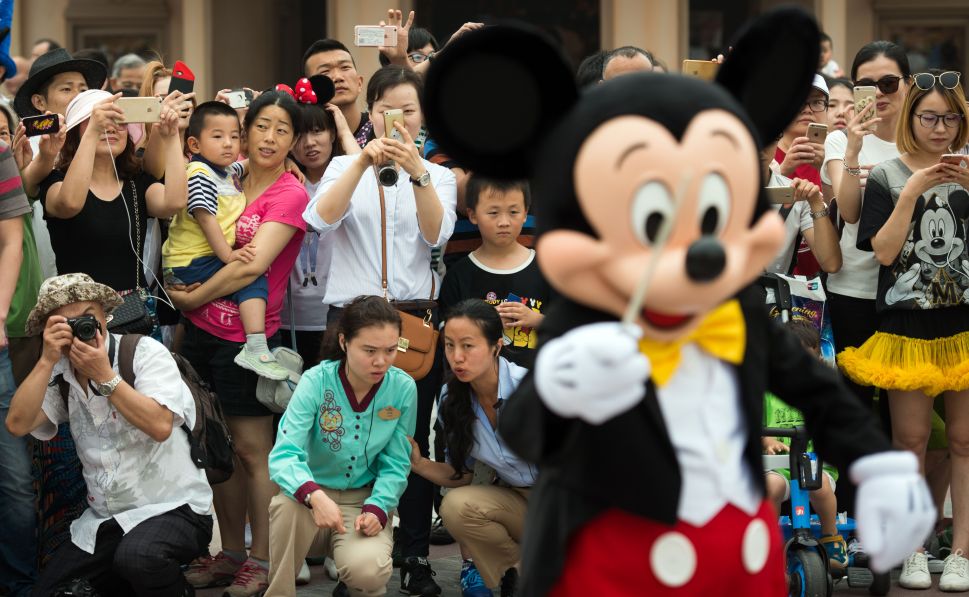 Disney (DIS) is pinning its hopes to break into China's content market on one of the country's newly-risen tech giants.
Disney's Buena Vista International Inc., the company's movie and television distribution arm, struck a multi-year licensing deal with ALIBABA (BABA)'s entertainment unit on Monday to stream more than 1,000 Disney movies and television series on Youku, a subsidiary of Alibaba and the largest streaming platform in the country.
"The addition of Disney content greatly enriches the library of quality international content on Alibaba's media and entertainment ecosystem, giving us a leading edge in foreign content distribution in China," Yang Weidong, president of Youku at Alibaba Digital Media and Entertainment Group, said in a statement to Reuters.
Alibaba didn't disclose the value or the specific time terms of the agreement.
While, on the surface, the deal is a success for both sides, it comes with just as many worries as hopes, given Disney's track record in China. After all, Disney's last effort in China's online content sector only existed for five month.
In 2016, Disney formed a similar licensing agreement with Alibaba to run DisneyLife content in China. The joint venture was shut down by Chinese regulators in the same year with little explanation.
Disney has a long and winding history in China.
Its earliest presence in the country dates back to the 1930s when Snow White and the Seven Dwarfs was screened in Shanghai.
For the better part of China's modern era, beginning in the 1980s, with little local competition, Disney has held a dominant position in the country's family entertainment sector, most notably marked by the success of Lion King in 1995.
However, the music abruptly stopped two years later, when Disney released Kundun, a biographical film based on the life of the 14th Dalai Lama, the exiled political and spiritual leader of Tibet. The Chinese government viewed Disney's production of the film as an endorsement of separatists.
Pressured by government criticism, Disney suspended all operations in China following the movie release.
The New York Times China reported that then-CEO Michael Eisner apologized to China's top officials in 1998 for shooting Kundun, which re-opened discussions for future business.
Disney's latest milestone in China is the opening of the Shanghai Disney Resort in 2016, the first Disney theme park in mainland China. The project took years of  negations with local government over revenue-sharing terms. (Disney agreed to distribute 57 percent of revenue from the park to the Chinese government.)
According to company website, the park welcomed more than 10 million visitors in its first year.
A collaboration with Alibaba may not guarantee success, but Disney has surely found the best local partner it could wish for. In recent years, Alibaba has evolved from an e-commerce giant to a multi-industrial conglomerate.
According to local media, since 2013, Alibaba has acquired 24 media and entertainment companies across China, including the $4.5 billion acquisition of Youku in October 2015. Aside from video streaming, Alibaba now has a presence across publishing, music streaming, video gaming and film studios.