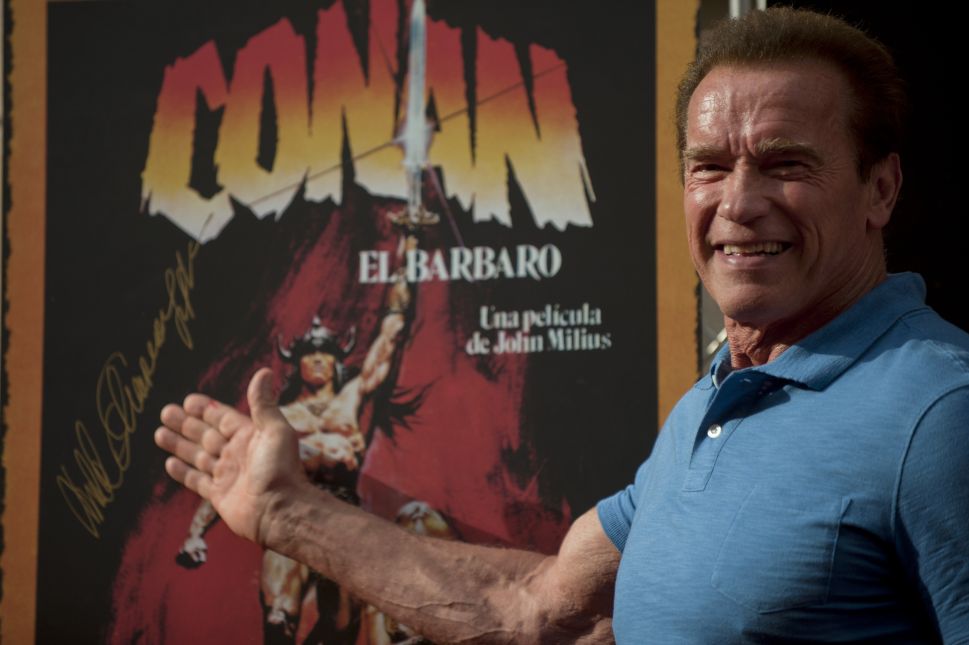 Amazon's movie studio is coming off a rough year, and the company's television slate is in the midst of an overhaul.
In terms of the ongoing streaming wars, Amazon is lagging behind Hulu and Netflix with the divide continuing to grow. As such, the studio has been shifting its focus away from critically acclaimed niche hits like The Marvelous Mrs. Maisel and Transparent and focusing more on broad-appeal genre home runs.
Everyone wants their own Game of Thrones or Stranger Things.
We already knew that Amazon was developing three big-budget sci-fi series, in addition to investing up to $1 billion into its upcoming Lord of the Rings TV adaptation. Now, they can add another familiar franchise name to its ranks: Conan the Barbarian.
Deadline reports that the streaming service is developing Conan (no, not the red-haired late night host), based on the Robert E. Howard character that spawned three films. Arnold Schwarzenegger originated the on-screen role back in 1982 and appeared in a 1984 sequel. Game of Thrones and Aquaman star Jason Momoa appeared in an ill-received 2011 reboot.
Speaking of GoT, veteran series director Miguel Sapochnik, who has helmed many of your favorite Westerosi installments, will direct based off a script from Ryan Condal (Colony). The Handmaid's Tale executive producer Warren Littlefield will oversee the series. Not a bad collection of behind-the-scenes talent right there.
Conan the Barbarian is credited with helping to establish the sword and sorcery genre as a profitable gambit in Hollywood. The original movie earned nearly $69 million worldwide back in 1982. Other war epics like Gladiator and, well, the Lord of the Rings trilogy have carried on the tradition.
As for Amazon, will Conan be able to penetrate the thickly coated pop culture zeitgeist?
After all, 2018 is expected to boast more than 500 scripted series, the most in history. In this era of peak TV, it's becoming increasingly difficult to cut through the clutter and snag a chunk audience.