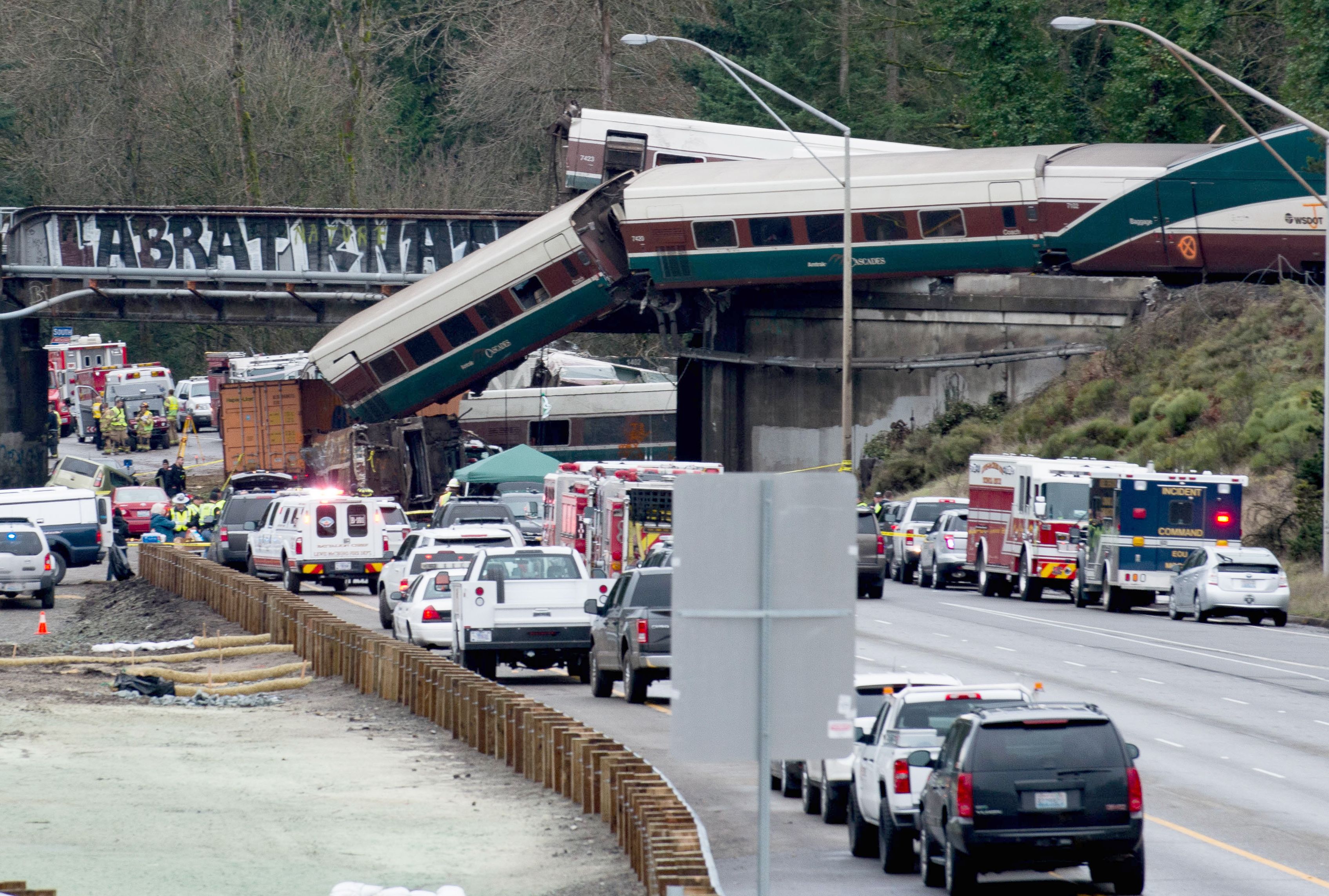 At a House subcommittee hearing on Thursday, Amtrak CEO Richard Anderson gave two dire warnings to its regional partners across the United States.
Amtrak is contemplating suspending its rail operations on third-party tracks that do not utilize the GPS-based Positive Train Control (PTC) safety system by the December 31, 2018 federally mandated deadline. Additionally, Amtrak may decide to ban regional railroads from operating on its company-owned tracks if they do not have PTC installed and operational on their trains.
Currently, PTC is fully installed on the entirety of Amtrak's highly lucrative Northeast Corridor trackage, which extends from Boston to Washington, D.C. Elsewhere, most Amtrak trains are operated on third-party tracks not owned or controlled by Amtrak.
PTC is designed to prevent train-on-train collisions, excessive speed derailments, unauthorized entry into work zones, and movements through misaligned track switches. The system's onboard computer system interprets a plethora of data from GPS positioning satellites, base station radios along segments of the tracks, and wayside locations.
The system gives the locomotive engineer advance warning if it perceives an unsafe operational condition, enabling the engineer to react quickly to slow or stop the train. If no corrective action is detected, PTC automatically applies the train's braking system to potentially avert catastrophe.
PTC is so critical to the safe operation of both cargo and passenger trains that the NTSB made its implementation part of its 2014 Most Wanted List. According to The Associated Press, 298 lives could have been saved if PTC was implemented across the U.S.
Congress apparently doesn't recognize the immediate need for the safety system because it extended the PTC implementation deadline by three years from its original December 31, 2015 deadline. Furthermore, the legislation allows railroads to apply for an additional extension, to a date no later than December 31, 2020.
As the airline industry just experienced the safest year in history for air travel, it is deplorable that federal legislators and regulators continue to allow the U.S. railroad industry to operate without PTC and the proper federal oversight to avoid future casualties. Just this month, Federal Railroad Administration (FRA) Acting Chief Heath Hall resigned from what Sen. Richard Blumenthal described as a "rudderless" railroad safety agency.
While the U.S. airline industry hasn't seen a large cabin mainline commercial airplane crash on U.S. soil since the November 12, 2001 crash of American Airlines 587 in New York, U.S. railroads have seen an alarming spate of accidents, including this month's crash of Amtrak 91 in Cayce, South Carolina. Perhaps the FRA needs to look to and take lessons in regulation from its aviation counterpart, the FAA.
In light of the Cayce Amtrak crash, the National Transportation Safety Board (NTSB) recommended that the FRA enact an emergency order requiring trains to slow down when the rail signal systems are down or temporarily out of service.
If Amtrak holds true to its word on banning non-PTC railroads from operating on its tracks, this could have devastating effects on NJ Transit, the country's largest statewide public transportation system. NJ Transit, which has had its fair share of accidents, heavily utilizes the Amtrak trackage from New York to Trenton, N.J.
In my opinion, trains should not be operating without Positive Train Control. Period.
Kyle Bailey is an aviation analyst, pilot and former FAA Safety Team Representative.