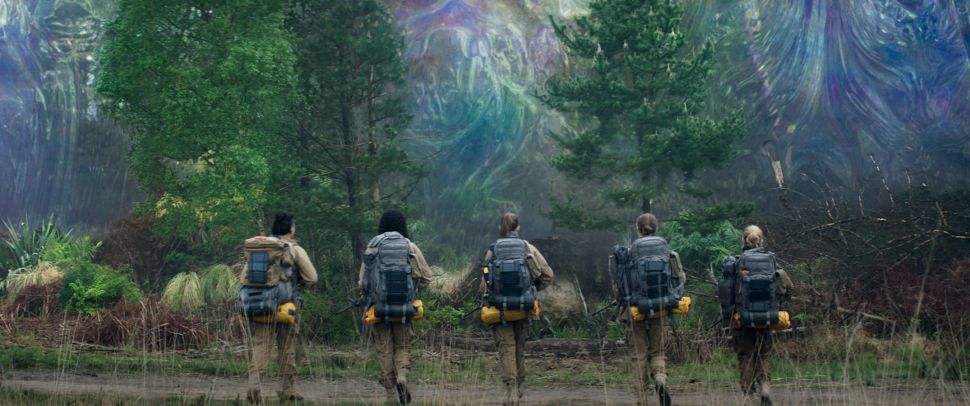 Back in December, Paramount Pictures sold off the international rights to its upcoming eco-horror thriller Annhiliation to Netflix amid concerns that a cerebral sci-fi movie wouldn't sell after witnessing Blade Runner 2049 fall flat at the box office.
At the time, we heaped mounds of praise on Netflix for taking on this Natalie Portman-led project.
This is the type of movie Hollywood doesn't make anymore: a star-driven, high-concept and midish-sized budget ($55 million) vehicle that doesn't placate to the lowest common denominator among audiences. There's a reason we put it front and center on our 2018 Movie Preview.
Annihilation is based on the fantastic 2014 novel of the same name, is written/directed by up-and-coming filmmaker Alex Garland (Ex Machina) and boasts an incredible cast that also includes Jennifer Jason Leigh, Gina Rodriguez, Tessa Thompson and Oscar Isaac. The potential here is enormous.
That's why we're so relieved to see the first critical reactions come in on the positive side. The film has officially started screening and the early word-of-mouth is very good. Check it out.
Paramount Pictures is in the midst of a purge of sorts, as chairman-CEO Jim Gianopulos attempts to trim the studio's slate amid a years-long box office slump. (Paramount has been losing Hollywood's franchise wars.)
The first step in the recovery effort was selling off Annihilation's international rights to mitigate what is expected to be low ticket sales. The second step was securing upwards of $50 million from Netflix for the worldwide rights to the $45 million Cloverfield Paradox.
Moviegoers should expect more and more major studios to offload fringe gambles such as these to streamers moving forward. For now, it's just great to see a unique Hollywood picture receive glowing early praise.