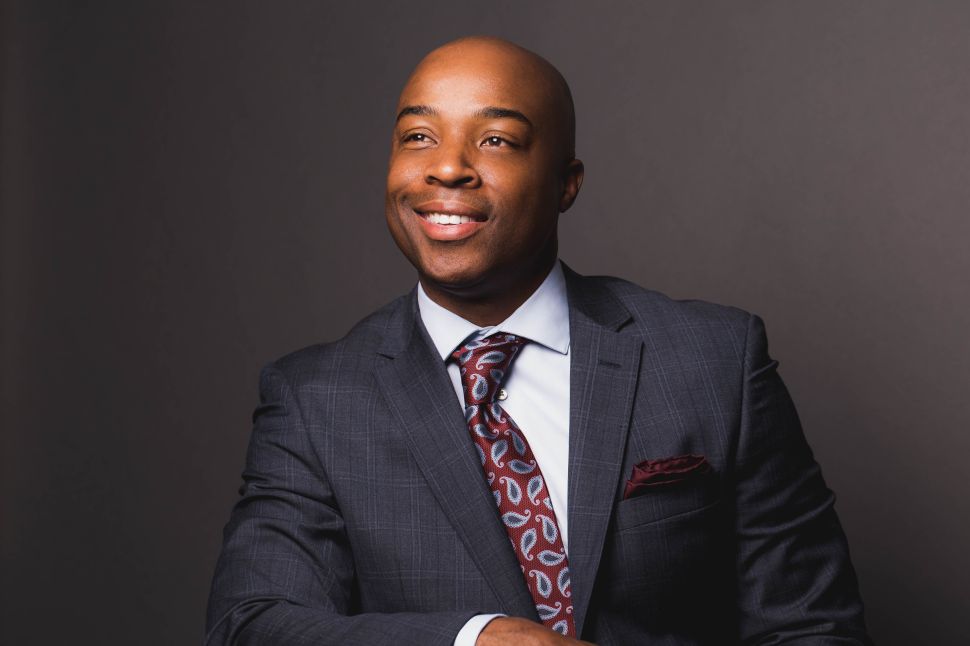 Antony Ghee, an investment banker and Army Reserve major, announced Wednesday that he will seek the Republican nomination for Congress in New Jersey's 11th district.
Ghee, a Totowa resident, enters the race with support from the Essex and Passaic county GOP organizations, setting up a competitive Republican primary in the race to replace retiring Rep. Rodney Frelinghuysen (R-11).
Until Wednesday, Assemblyman Jay Webber (R-Morris) was the only major declared candidate for the GOP nomination.
"Do we nominate a career politician in an age when most people don't trust their government or the people serving, or do we seize this opportunity to do something bold and energize our party heading into the general election?" Ghee said in a statement. "Without question, we must do the latter, which is why I am announcing my candidacy for Congress today and intend work very hard to earn your support in the June primary."
Ghee has endorsements from a few dozen Republicans, including Essex County Republican Committee Chairman Al Barlas, Passaic County Republican Committee Chairman John Traier and Totowa Municipal Republican Committee Chairman Peter Murphy. Those endorsements will likely help Ghee secure favorable ballot placement in those counties. Morris County makes up most of the 11th district but has an open primary without party lines. The district also includes a few towns in Sussex County.
"To have a candidate come forward of Tony's caliber, with his life story and service to our country, it is a dream for the Republican Party," Barlas said in a statement. "It's not about where the candidate is from in this election that will matter, it is what that person is about. Tony is the game-changer we are proud to support."
Ghee is a director at Bank of America Merrill Lynch and currently serves as headquarters commander of the U.S. Army Reserve Legal Command in Gaithersburg, Maryland. He's also an author of the book Fraud, Lies & Greed about how professional athletes become victims of fraud.
Ghee, an African American born in Trenton, said he was raised by his mother and grandmother, while his father was essentially absent from his life. He said he was the first person in his family to attend college and ultimately received a law degree from Howard University and a masters of law from Georgetown University.
"Growing up with modest means, my mother instilled the importance of education and the idea that anyone in America—regardless of their race, color, creed or gender—can achieve their dreams so long as they work hard, serve their community and never give up despite what may sometimes appear to be insurmountable odds," he said in a statement.
Ghee's announcement comes a day after Assemblyman Anthony Bucco (R-Morris) announced he would not run for Congress and endorsed Webber, one of the most conservative lawmakers in the state. The other declared GOP candidate in the district is attorney Martin Hewitt.
Democrats are making the 11th district one of their top targets ahead of this year's midterm election.
Mikie Sherrill, a former federal prosecutor and Navy veteran, is considered the frontrunner in the Democratic primary, having already locked up support from the Democratic county chairs that make up the district.