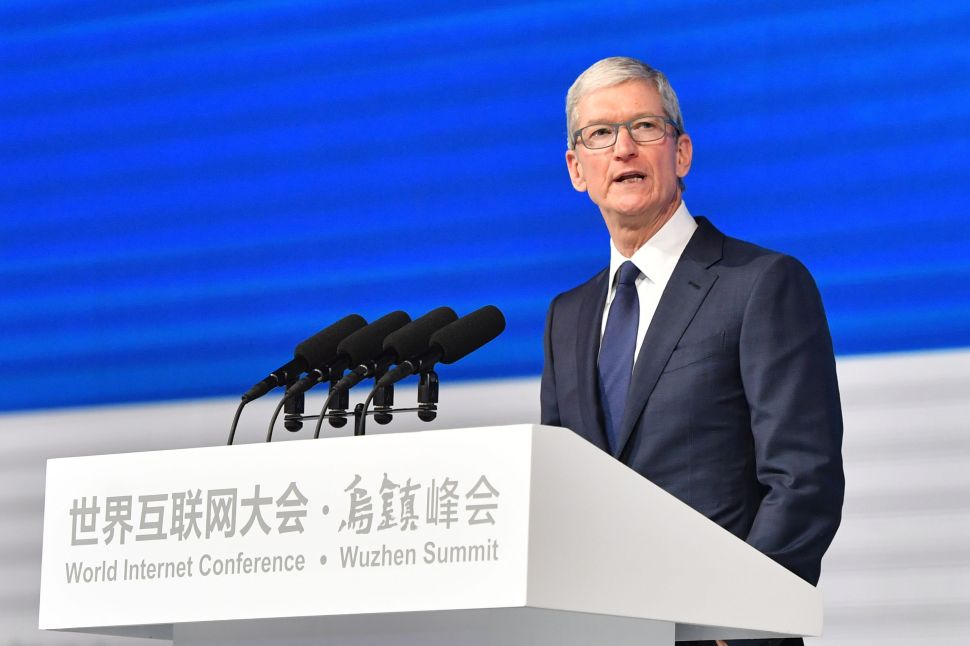 Apple is mining everything it can from its batteries—literally.
According to Bloomberg, the tech giant is in talks to buy long-term supplies of cobalt directly from miners. The metal is a key ingredient in Apple's lithium-ion batteries for iPhones and iPads.
Apple is taking this drastic action out of fear over a cobalt shortage brought on by its increased use in electric cars.
According to metal distributor Darton Commodities, about 50,000 tons of cobalt was used in batteries and electric cars last year. But by 2030, that figure is expected to skyrocket to over 300,000 tons.
Until now, Apple left the business of buying cobalt to the companies that make its batteries. Given the element's increased popularity, however, the iPhone maker has decided to take a more direct role in the cobalt business outside of just being the end-user.
About 25 percent of global cobalt stores are used in smartphone manufacturing.
Apple is reportedly seeking contracts to secure several thousand metric tons of cobalt a year for at least five years. Bloomberg reports the company has been discussing the issue with miners for over a year, and the company has not yet decided whether it will proceed with a deal.
But Apple isn't the only high profile firm that wants to get its hands on cobalt.
Samsung also wants a secure a store of the metal for phone production, while BMW and Volkswagen are exploring the use of cobalt in their electric vehicles.
One issue with the cobalt supply is proportion. Smartphones use only eight grams of cobalt, while electric car batteries require over 8,000 grams.
Cobalt's cost may also be a problem. The price of cobalt has tripled in the last 18 months to $80,000 per metric ton.
Amnesty International has even gotten involved in the cobalt fight. The human rights group alleged that Apple and Samsung were using cobalt from mines in China and the Congo that rely on child labor.
Apple has since stopped getting cobalt from these suppliers and published a supplier responsibility guide outlining best practices..
This isn't the first time Apple has taken drastic measures to secure supplies. In 2005, the company paid $1.25 billion to secure long-term supply agreements for iPod flash drives. Apple cornered the market so fully that it actually caused several flash drive shortages.
Apple has not responded to an Observer request for comment.