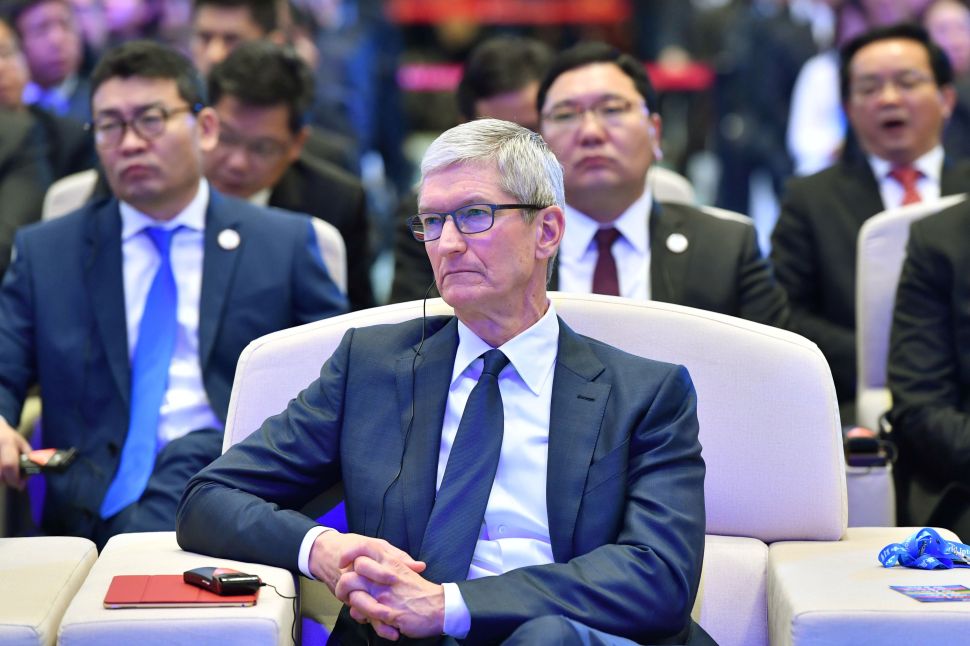 Apple is singing a sad song—and once again, the European Union is to blame.
The EU is investigating the tech giant over claims that its acquisition of the British song recognition app Shazam violates antitrust laws. According to The Wall Street Journal, the governing body believes the deal may decrease competition in Europe.
When Apple announced the acquisition—reportedly valued at $400 million—in December, it said Shazam's ability to help users identify unfamiliar songs was a natural outgrowth of its music subscription business. The deal would give Apple another high profile music subsidiary (along with Beats) and allow the company to integrate Shazam's song ID technology into Apple Music.
Shazam also stands to benefit.
The 19-year-old business has struggled to profit in recent years, making only $56 million in 2016. It mostly relies on referrals to Apple Music and Spotify to make money.
But the deal also poses major privacy concerns.
If Apple got access to Shazam's one billion members, it would be able to mine large swaths of data about users' musical interests.
The EU has said in the past that tech company data can be used as a "new form of currency" in the online marketplace. By that standard, Apple and its subsidiaries represent one big bank.
As such, Austria, Iceland, Italy, France, Norway, Spain and Sweden all registered complaints with the EU over the Shazam merger.
"On the basis of the elements submitted by Austria and the countries joining the referral request, and without prejudice to the outcome of its full investigation, the Commission considers that the transaction may have a significant adverse effect on competition in the European Economic Area," the European Commission, which regulates business in the EU, said in a statement.
The commission's investigation will last 35 days, with the option of a further 105 days if serious issues are found. Apple will then have the opportunity to address any problems and then re-apply for approval.
Apple and Shazam have not responded to Observer requests for comment.
The EU has taken an increased interest in large tech mergers in recent years, investigating Facebook's acquisition of WhatsApp and Microsoft's takeover of LinkedIn.
But Apple has always been one of the EU's favorite targets.
In 2016, the European Commission ordered Apple to pay 13 billion euros (roughly $14.5 billion) worth of unpaid taxes to Ireland. Both Apple and Ireland appealed the decision.
And most recently, the European Commission fined Qualcomm 997 million euros ($1.23 billion) over illegal payments to Apple in order to become the exclusive chip supplier of iPhones and iPads.