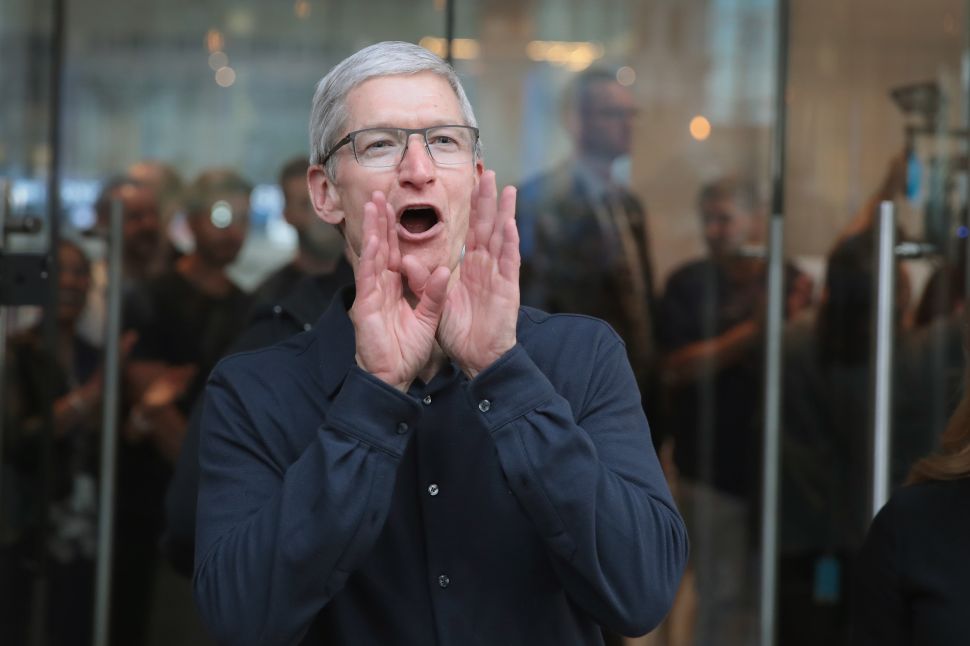 Apple sold 77.3 million iPhones in the last three months of 2017 (the company's first fiscal quarter in 2018), falling slightly short of analysts' average estimate of 80 million units, but total revenue from iPhones increased by 13 percent from a year ago to $61.6 billion, the company announced in its Thursday's quarterly earnings report.
Apple reported a total quarterly revenue of $88.3 billion, up by 13 percent from a year ago, and a profit of $20.07 billion, up 11 percent, both beating Wall Street expectations. 
iPhone sales accounted for 70 percent of the company's total revenues. To iPhone X watchers' disappointment, however, Apple didn't report the sales breakdown of different iPhone models, and, as usual, CEO Tim Cook didn't offer any specific comments on iPhone X sales or demand.
"iPhone X surpassed our expectations and has been our top-selling iPhone every week since it shipped in November," Cook said at a conference call on Thursday.
Calculating from unit sales and revenue, an average iPhone sold for about $800 during the December quarter. (Starting price for iPhone 8 is $699 and $999 for iPhone X.)
Chief Financial Officer Luca Maestri said that iPhone inventory has five to seven weeks' worth of supply in the channel. Overall, iPhone inventory is roughly one million more than last year, which Maestri said is in line with iPhone's weekly sales growth.
Cook dodged most of the questions around the iPhone X (as well as battery issues in old phones) during the call, and said he doesn't believe iPhone sales alone is the right way to judge Apple.
Cook highlighted that Apple Music, iCloud and Apple Pay also had a record quarter. He said that services will be the future for Apple, unless it can launch a new device.
On that note, MarketWatch's technology editor Jeremy Owens noted that, moving forward, Apple will likely follow the strategy of Netflix by raising prices to achieve growth, rather than focusing on growing its user base.