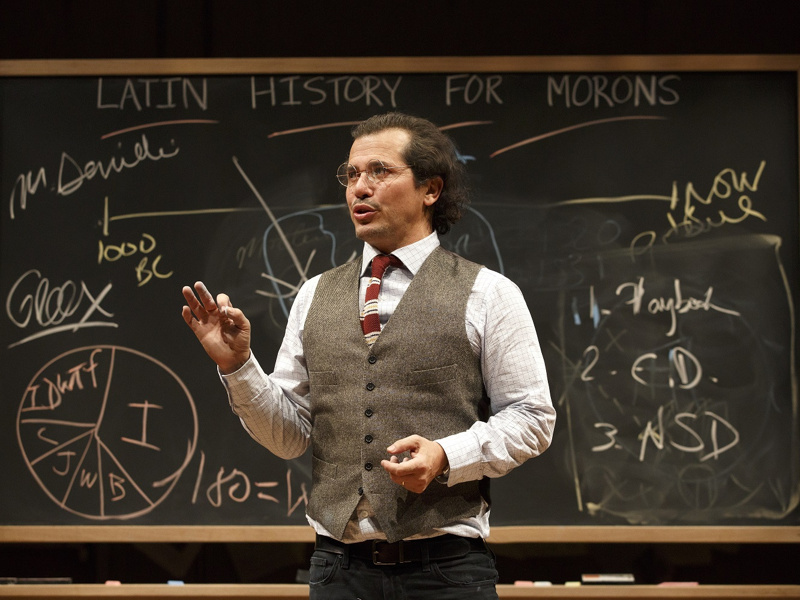 Tonight's performance is brought to you by… Audible?
Yes, Amazon's audiobook arm is now producing plays just so it can record them.
As part of its investment in contemporary theater, Audible is bankrolling an encore Off-Broadway run of Harry Clarke, a one-man show starring Billy Crudup that got rave reviews last fall.
Audible is also planning to record shows like Harry Clarke and turn them into downloadable podcasts. Other plays involved in this initiative include Latin History for Morons, written by and starring John Leguizamo, and All the Ways to Say I Love You, written by Neil LaBute and performed by Judith Light.
This is similar to Audible's approach to publishing traditional books.
The company now pays for the lion's share of rights to highly anticipated books, just so it can license the audio versions in its in-house studio. Audible, which accounts for 41 percent of the U.S. audiobook market, then sells off print and e-book rights.
Plays have always been a part of Audible's repertoire—the service offers 18 versions of Hamlet alone. But its investment in Harry Clarke (the precise dollar amount is unknown) is meant to show its commitment to new works.
Audible also recently established a $5 million fund to commission one and two-character plays by emerging artists. The first group of 15 playwrights, 73 percent of whom are women and/or people of color, was announced on Monday.
They were chosen by an advisory board of judges that included actress Annette Bening, playwrights Lynn Nottage and David Henry Hwang and Public Theater Artistic Director Oskar Eustis.
Each of the writers will receive full creative control, including when the plays are cast and recorded. Audible also plans to stage live productions of their works.
The concept of a downloadable play may sound strange. But in an age where computers are creating musical theater all on their own, it's refreshing that Audible is retaining the human element.
Observer is awaiting comment from Audible and will update this post if they respond.