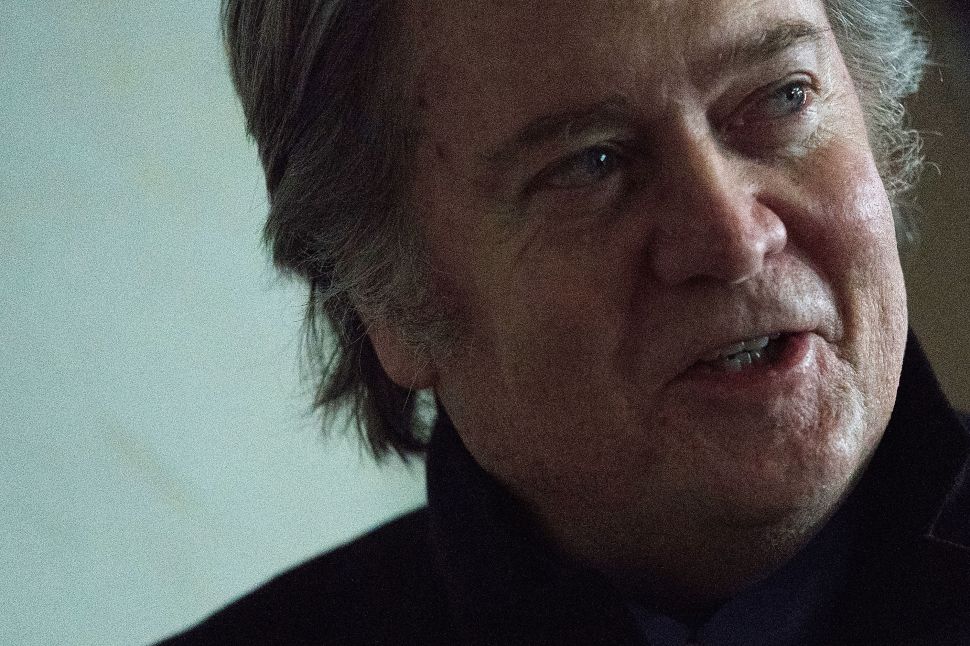 After meeting with Special Counsel Robert Mueller's team repeatedly this week, former White House strategist Steve Bannon testified before the House Intelligence Committee.
The operative's appearance, however, irritated many lawmakers wanting a straightforward answer regarding collusion between President Donald Trump's campaign and the Kremlin—and insight into the transition period.
Instead, they witnessed collusion between Bannon and the White House.
"The only questions he would answer were questions that had been scripted, literally scripted, for him by the White House. A set of 25 questions that had been written out for him to which the answer to each must be 'no,'" Congressman Adam Schiff (D-Calif.) told reporters after the hearing.
Congressman Trey Gowdy (R-S.C.) echoed Schiff's sentiments and said he was "not O.K." with Bannon refusing to answer questions about the transition period.
After initially refusing to answer questions during his first testimony before the committee, Bannon was hit with a subpoena and threatened with being held in contempt. The White House sent a letter to the committee on Wednesday explaining why the transition period fell under the executive branch's jurisdiction, in an attempt to shield the operative from questioning.
Responding to the letter, Schiff told CNN on Wednesday evening that the committee did not recognize the executive privilege and that he was urging Republicans not to agree to limited questioning.
Thursday's hearing followed over 20 hours of meetings this week between Mueller's team and Bannon, according to NBC.
Bannon's legal team has indicated willingness to answer Mueller's questions, infuriating lawmakers from both parties even further.