Scores of outdoor bistros, modernist gems on every corner (the only Chase bank you'll ever feel compelled to Instagram), and a climate that encourages flip-flops in February make Palm Springs a classic California getaway. And with JetBlue's nonstop flights from New York, it's finally being discovered by East Coasters. The big news in the desert is the seven-block swathe of downtown that's being reimagined as one of the sharpest, most pedestrian-friendly urban spaces in the country. The halo effect extends to the entire city, where even older businesses have an upbeat spring in their step as Modernism Week draws the crowds. Here are six of Palm Springs' newest—or renewed—chic spots to dine and stay.
Kimpton The Rowan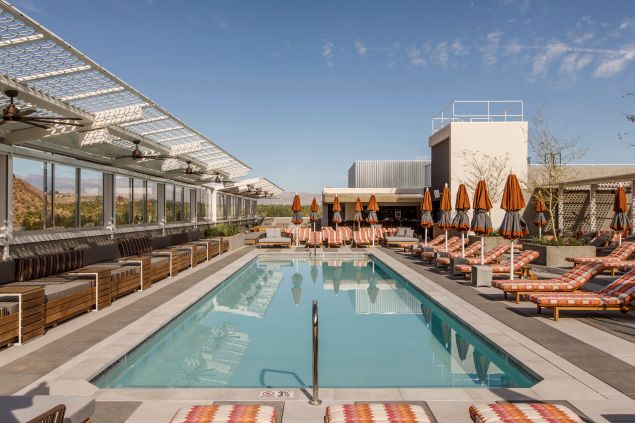 Lounging on the rooftop pool deck while a well-toned clientele chill to a bossa nova beat, it's hard to imagine the outcry that accompanied the construction of Palm Springs' tallest building. Local protectionists protested the change in the city's low-slung roofline, but the hotel opened nonetheless in late 2017, and the seven-story Rowan delivers plenty of in-room luxury (yoga mats, 360° glass showers, and minibars stocked with small batch beef jerky) along with floor-to-ceiling views of the San Jacinto Mountains and palm-lined boulevards. It seems as though every guest shows up for complimentary happy hour in the Living Room, to peruse a huge library of design books over Chablis and beer.
4 Saints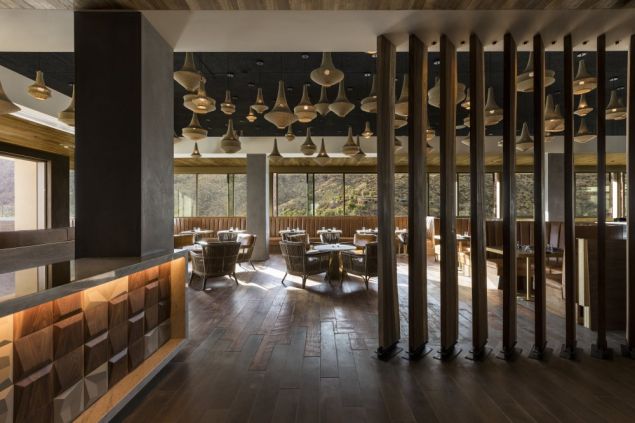 Chef Stephen Wambach likes to keep things local: You can regularly find him foraging for juniper berries in the San Jacinto hills. He also likes things hard-to-get: The John Dory they serve on the menu is imported all the way from New Zealand. And it's a safe bet that he likes things buttery: His Parker House rolls are worth every cent of the $10 surcharge. Helming the city's current in spot, on The Rowan's top floor, Wambach teases desert palates with the exotic splash of a sea urchin appetizer while also catering to locals with crowd-pleasers like rib eye with huckleberry bordelaise. The Palm Springs movers and shakers who flock here make dinner reservations a must, but you can always drop by the bar for a basket of that house-made bread and a cocktail under the stars.
Ingleside Inn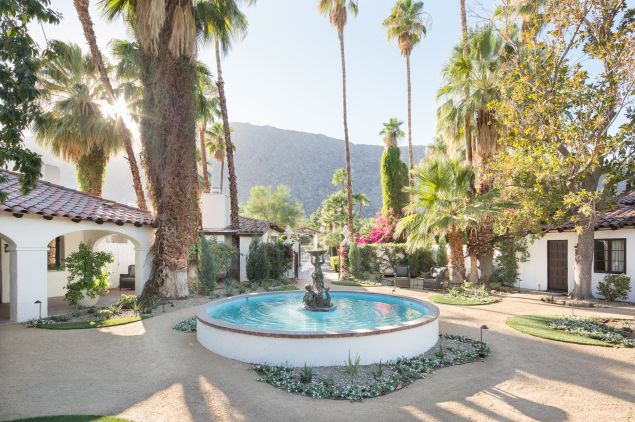 In the 1930s, this Spanish Colonial compound was one of Hollywood's favorite hideaways, welcoming everyone from Elizabeth Taylor to Salvador Dali. Norman Vincent Peale favored the spot, too. And thanks to a head-to-toe makeover, it's enjoying a new wave of glamour. The handsome renovation didn't mess with the hotel's charms. The 30 guest rooms retain their original keys (no plastic cards here), and the luxe additions (vintage tiles, leather benches, oriental rugs) would be at home in the library of an uncle with great wealth and taste. For a historic icon, there's a surprisingly funky side: The general manager leads complimentary yoga classes, the room service martinis are mixed at your door, and nobody raises an eyebrow when a guest starts his day strumming Neil Young tunes by the pool.
Melvyn's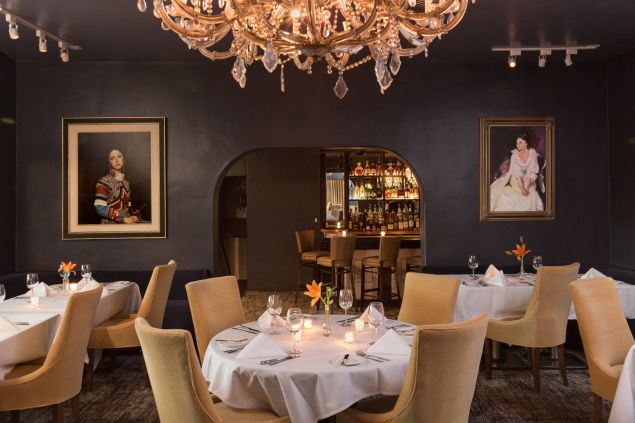 A dinner guest once asked a captain at Melvyn's how he felt about wearing a tuxedo to work each night. He replied, "I'd feel naked otherwise." Adjacent to the Ingleside Inn, Melvyn's has received its own gentle refresh: walls opened up, colors were brightened and the menu was revisited. (Thanks to chef Jennifer Town, it's now possible to get a vegan meal.) But nobody wants things to change too much: At any Sunday afternoon jam session by the piano bar there are nearly as many 30-somethings on the dance floor as Palm Springs retirees.
La Serena Villas
If you've ever wanted to tiptoe from claw-foot tub to al fresco fire-pit without stopping to throw on a robe, this boutique hotel is your kind of place. The original 1933 bungalows have been reconfigured with high-walled outdoor bathing patios where you can soak with a glass of bubbly while watching the moon rise over the mountains. Inside, the 18 rooms and suites are studies in Morocco-meets-Mexico cool, with the added bonus of wine fridges. (You can walk through the lobby toting a Trader Joe's wine caddy with pride.) Also on-site: a pocket-size spa and Azucar restaurant, whose new chef, Joanne Garcia Colson, should be shaking things up tout suite.
Holiday House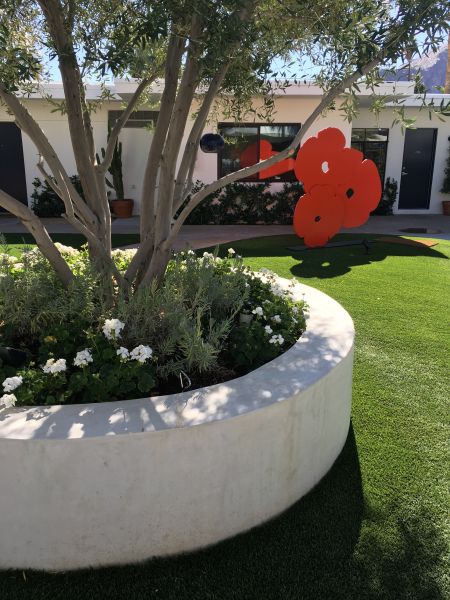 Perhaps it's the blue-and-white color scheme, or the muffled splashes from the pool or the guests padding up to the bar in bikinis, but there's something about this 28-room hotel, originally opened in 1951, that seems as serene and faraway as a small Greek island. Rooms come in three categories—"good," "better," and "best"—all crisp and comfortable, with substance (good reading lights) as well as style (art you'll wish you could take home). Lunch at the hotel's tiny Pantry restaurant stars buckets of veggies, lobster rolls and beautiful salads; Fried Chicken Friday dinners are communal evenings you should reserve in advance.