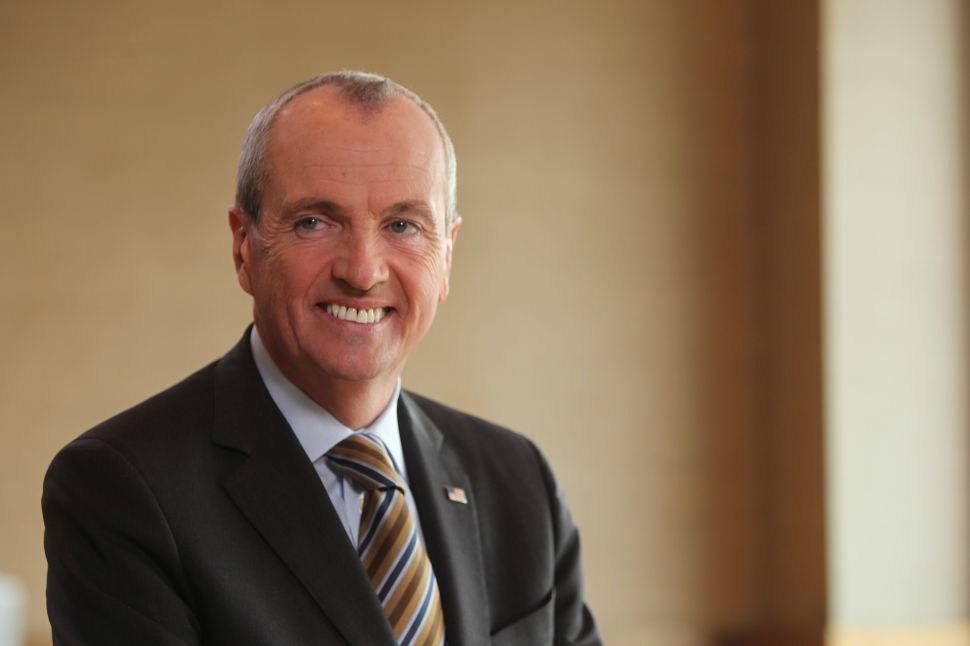 "The First 100 Days" measuring stick is meaningless and irrelevant for Gov. Phil Murphy's ambitious agenda.
The Murphy "to-do" list is full of significant policy reforms, including raising the minimum wage to $15 an hour, providing mandatory sick leave, tightening gun laws, restoring funding for women's health, legalizing marijuana, fully funding schools and removing barriers to voting.
While Gov. Murphy's new administration has been a refreshing whirlwind of change in New Jersey with its executive orders, its bold legislative agenda and its significantly more thoughtful and caring approach involving issues that impact ordinary New Jerseyans, government is just too broken to expect speed.
The ship of state needs massive repair before it can race.
The Artificial Bar Set by FDR's 100 Days
President Franklin D. Roosevelt's first 100 days created the artificial benchmark to highlight the passage of 15 major bills in his first 100 days in office. Unwittingly, he set a standard that the press has used for all elected officials ever since.
When FDR took office in 1933, the country was struggling under the weight of the Great Depression. With the banking system in ruin and unemployment at 25 percent, the president had his work cut out for him.
But he also had popular support, a large Democratic majority and a solid plan of action.
During his first 100 days, he signed laws establishing the Federal Emergency Relief Administration (FERA), Agricultural Adjustment Administration (AAA), Civilian Conservation Corps (CCC), Tennessee Valley Authority (TVA) and Public Works Administration (PWA).
"Congress doesn't pass legislation anymore—they just wave at the bills as they go by," said humorist Will Rogers.
Most historians view FDR's achievements in his first 100 days in office as an outlier.
"Some of FDR's initiatives were submitted to Congress in the morning and back on his desk that very same day for signatures," said Max Skidmore, a political science professor at the University of Missouri in Kansas City. "Hardly anything other than the most extreme of emergencies could bring that about."
In his inauguration address, President John F. Kennedy tempered expectations, telling Americans not to expect significant progress in just 100 days.
"All this will not be accomplished in the first hundred days, nor will it be finished in the first thousand," he told the country.
Murphy Emulates JFK
While many residents and Democratic politicians are eager to enact reforms and roll back the policies adopted by the Christie Administration, Gov. Murphy has the time to take a more thoughtful approach.
While the state is facing important economic and social issues, we are not in the midst of the Great Depression. Our banks are open, unemployment is relatively low and the economy is not in a free fall.
When asked whether marijuana would be legalized during his first 100 days in office, Murphy told NJ Advance Media: "I don't want to marry myself to a particular day. But I would hope it's sooner than later."
The governor has adopted a similar approach to many other top priorities.
Where Murphy can enact change quickly, he has done so.
His first executive order aims to addressed equal pay and gender equity at state agencies. Under Executive Order 1 (EO1), state agencies and offices are expressly banned from asking a job applicant for their past wage history or investigating the prior salaries of their applicants.
Fulfilling another campaign promise, the first bill Gov. Murphy signed into law restored $7.5 million in grants for women's health clinics and Planned Parenthood that were stripped from the state's budget after Christie took office.
Murphy clearly also recognizes that other issues, such as school funding, require careful analysis and consultation with a wide range of impacted parties. Knowing when to take swift action and when to wait for a consensus is the measure of a good leader, not simply what he or she has accomplished in the first 100 days.
Donald Scarinci is a managing partner at Scarinci Hollenbeck—read his full bio here.