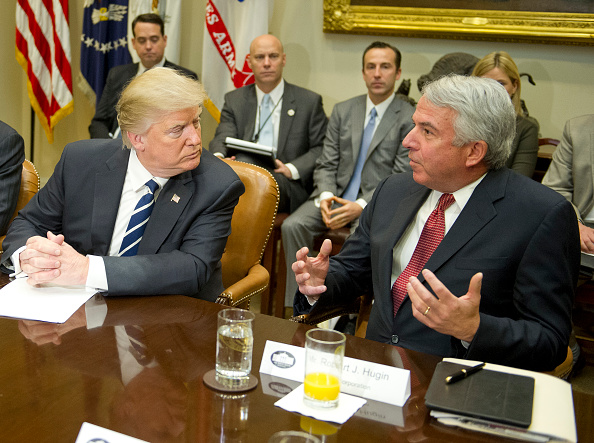 Republican pharmaceutical executive Bob Hugin announced that he will be challenging New Jersey Sen. Bob Menendez, who recently dodged federal corruption charges.
Hugin is kicking off his campaign in North Jersey at the Springfield Elks Lodge in Springfield on Tuesday morning, according to an advisory sent out to the press. He will have a second campaign kickoff event in Delran on Tuesday afternoon.
He will also be speaking as a special guest at the Warren County Republican Committee's Lincoln Day 2018 evening cocktail party at Hawk Pointe Golf Club in Washington, New Jersey, on Tuesday night.
In January, Hugin was said to have started meeting with the state's GOP county chairmen and was considering launching a Senate campaign. He is wealthy enough to be able to self-finance a statewide campaign. And Hugin has ties to former Gov. Chris Christie—he sat on Christie's New Jersey finance leadership team.
Hugin joined Celgene in 1999 as CEO. He served as president and CEO from 2006 to 2010 and as CEO from 2010 until March 2016, when he became executive chairman. And he was elected to serve on the board of directors in December 2001 and became chairman in June 2011.
Menendez, a two-term senior Democratic senator, had temporarily yielded his position as ranking member of the Senate Foreign Relations Committee after his April 2015 indictment on federal corruption charges. But in November, a jury deadlocked after a seven-week trial.
On Jan. 31, federal prosecutors dropped their corruption case against Menendez, enabling him to run for reelection without having to face bribery charges. Menendez is now returning to his position on the Senate Foreign Relations Committee.
The Republican primary will take place on June 5.