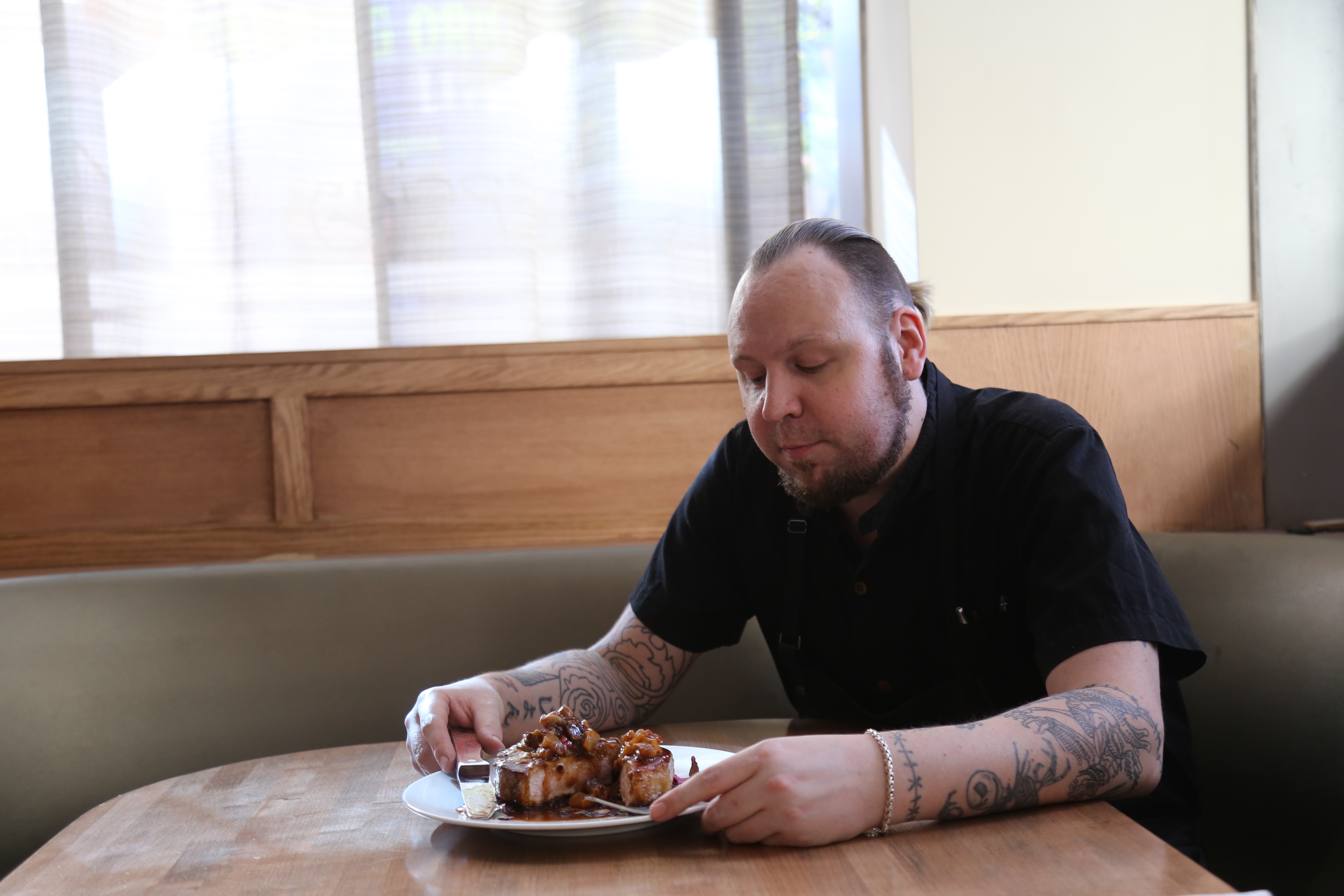 In late 2017, the Trump SoHo parted ways with its eponymous organization, rebranding itself as The Dominick Hotel. In the midst of this transition, a brand new restaurant concept opened in the building in November 2017: Spring & Varick, a seasonal American eatery helmed by Chef John Creger, an alum of Picholine, Le Cirque and Saxon + Parole. While excited about the opportunity to develop his own menu and highlight locally-sourced ingredients, Chef Creger needed to contend with several unique challenges, from the inherent difficulties of operating a hotel restaurant to the incendiary name plastered across the hotel facade.
When Chef Creger accepted the head chef position at Spring & Varick, his first point of focus involved a total overhaul of the hotel's former restaurant, a pan-Asian spot called Koi. "Honestly, it was a busy time," Chef Creger tells Observer. "I was fully engaged in revamping the kitchen; I had to flip [the venue] completely upside down from what it was before, and I had to hire brand-new staff. The first month was a full 30 days of transformation."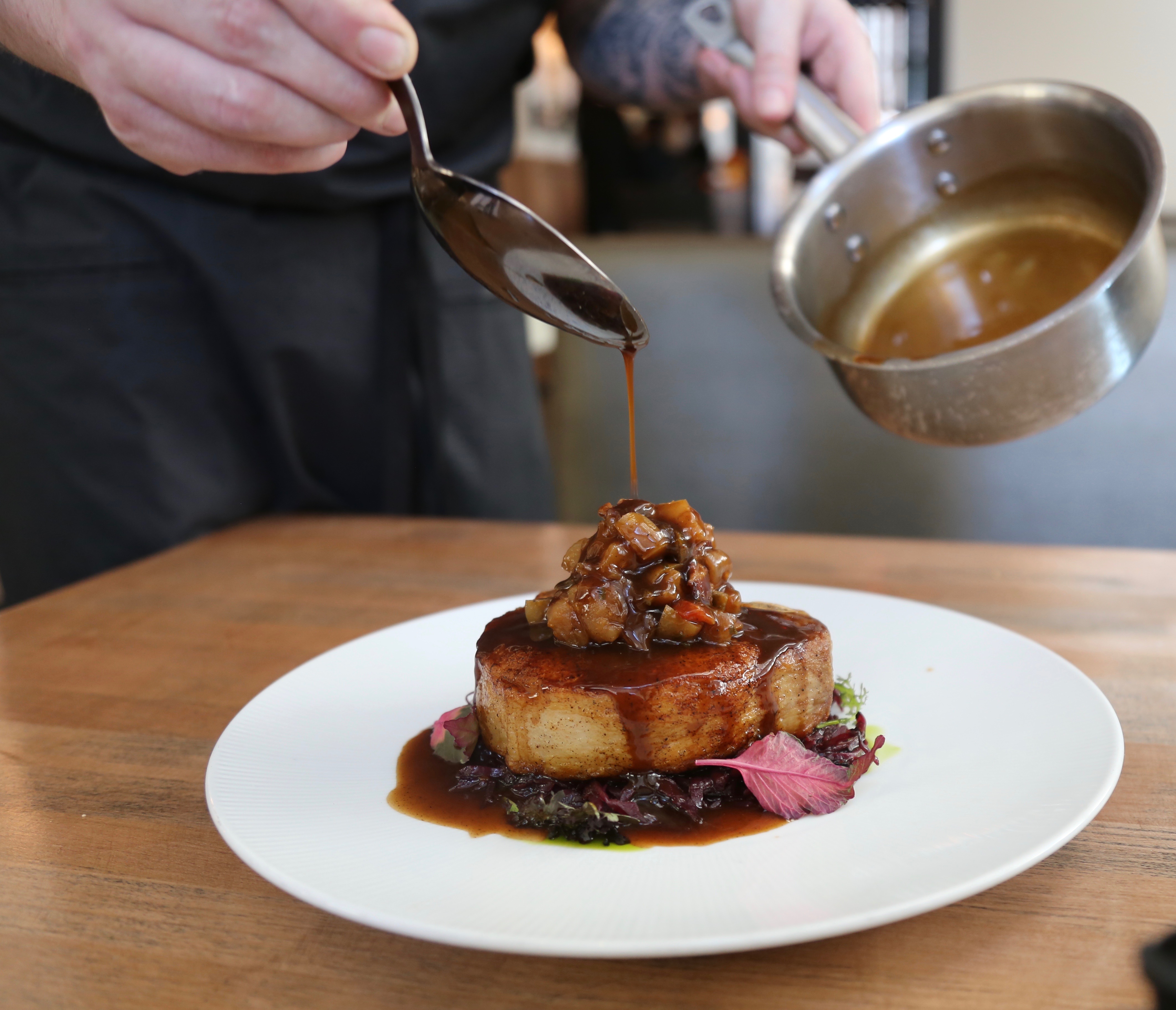 During those early days of Chef Creger's restaurant revamp, the hotel was in the midst of parting ways with the Trump Organization, exiting its licensing agreement and removing all Trump branding from the premises. Under its new name, The Dominick Hotel would, in many ways, attempt to rebuild its public perception from square one. Chef Creger describes a chaotic time for the hotel at-large but acknowledges the generous amount of autonomy he received in the kitchen. "The building as a whole experienced tons of changes after the official rebranding: the sandals, the robes, the decor, everything. But in the kitchen, we'd been in transition talks with ownership for months. They'd been coming to the restaurant, they'd been trying my food. As far as the direction of the restaurant was concerned, we were very much on the same page from the beginning."
As The Dominick began to take shape, outside observers expressed concern over the space's former ownership; given NYC's general opinion of President Donald Trump, a restaurant in a former Trump property could prove to be a difficult sell. For Chef Creger, however, this presented an opportunity to keep his attention honed and his development priorities specific. "We had to keep our focus on the task at hand. People outside the process had plenty to say, but we were forming a great team and had the opportunity to do things our way. There was an early concern about lack of clientele, but I didn't really feel the effects of that, we were busy in the kitchen."
Chef Creger designed Spring & Varick's menu with both innovation and approachability in mind. "When I design a menu, I always think about where I'm at, what the clientele is, and what our goals should be. Of course, opening a restaurant in a hotel means that you need to have something for everyone," Creger explains. "Accessibility is always important to me, but I wanted to give my dishes a high-end twist. It felt appropriate, given the SoHo demographic and the expectations of [The Dominick's] guests. I want the menu to feel cool and casual, but also upscale. I'm using the best ingredients I can get, at the best times I can get them."
Above all else, Chef Creger wants Spring & Varick to be a "New York City restaurant" rather than a "hotel restaurant." With this aim in mind, he places a strong emphasis on creative daily specials and crowd-pleasing dishes with an upmarket twist. "I have the freedom to do what I want in terms of ingredients and development. I've enjoyed experimenting with vegetarian specials." That includes a recent Whole Roasted Celery Root and Spigarello entree, which has been popular among guests. However, carnivores can find something to devour, too. Chef Creger notes that the S&V Burger, with Pat LaFrieda Blend, tempura comte, and special sauce on a pretzel bun has become a menu favorite—and an Instagram sensation.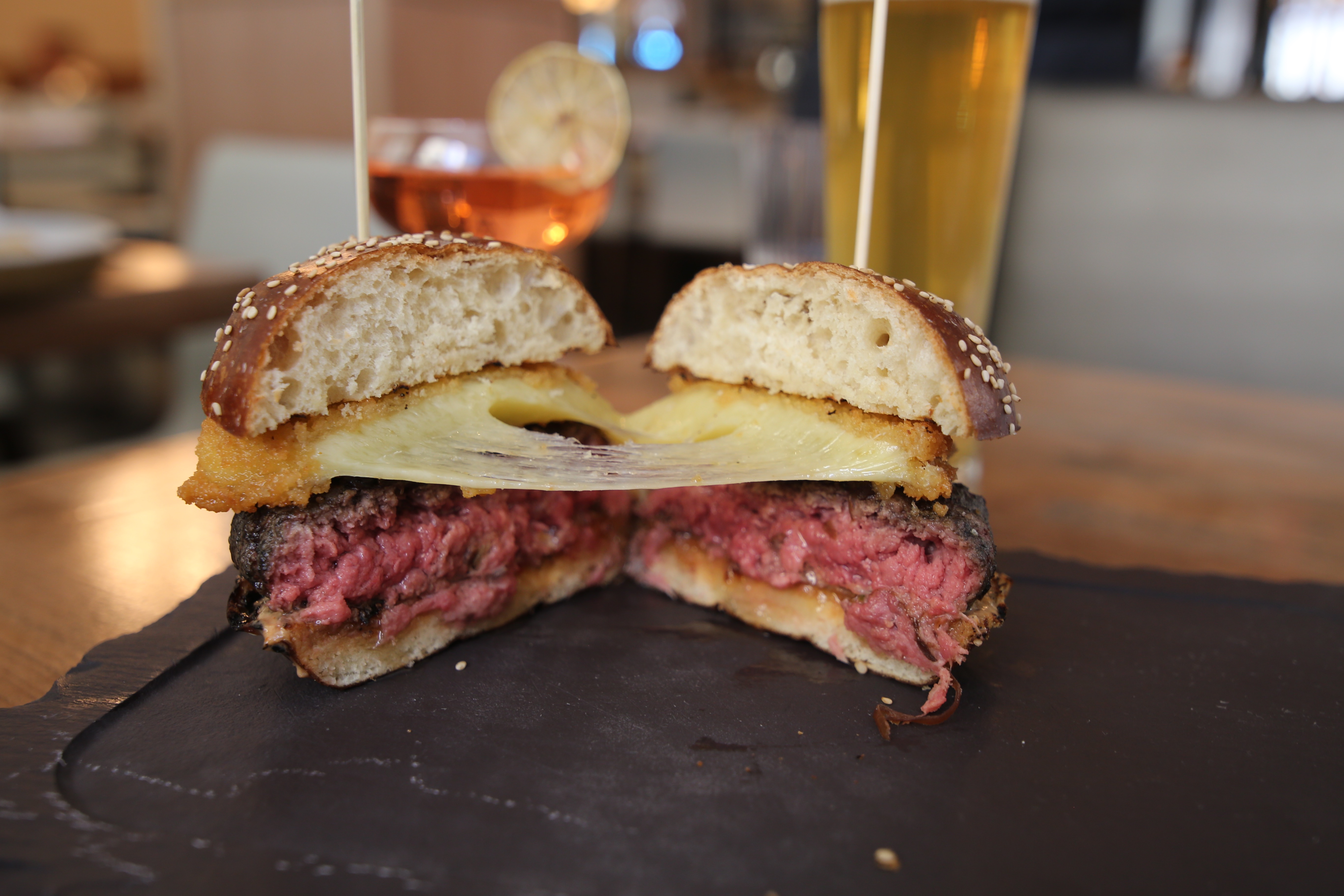 Since the hotel's rebranding became official, Chef Creger's culinary creations at Spring & Varick continue to attract a vibrant clientele of both hotel guests and SoHo locals. Chef Creger aspires to expand the restaurant's reach, even going as far as envisioning additional Spring & Varick locations in the next few years. "The restaurant is owned by a corporation that owns other facilities, and I've gotten close with some of these guys. They really like the menu that we've created here, so I think there's an opportunity to open another Spring & Varick elsewhere. I'm really proud of what we've done so far, and it would be great to spread it around."