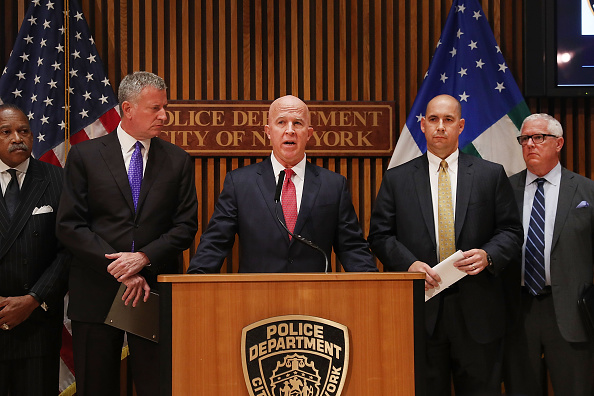 A New Jersey man who planted two bombs in the Chelsea section of Manhattan in September 2016 has been sentenced to life in prison, the U.S. Attorney's Office in the Southern District of New York announced on Tuesday.
Afghan native Ahmad Rahimi, 30—a naturalized American citizen who lived in Elizabeth, N.J.—was sentenced to life in prison for carrying out and attempting to execute bombings in New York City in September 2016.
He was convicted on Oct. 16, 2017 after a two-week jury trial. He was also sentenced to five years of supervised release and ordered to pay $562,803 in restitution.
"Less than a year-and-a-half after his attacks, Rahimi has now been tried, convicted, and sentenced to life in prison," Geoffrey Berman, U.S. Attorney for the Southern District of New York, said in a statement. "Rahimi's conviction and sentencing are victories for New York City and our nation in the fight against terror."
Police Commissioner James O'Neill thanked the police officers who responded to the incident, as well as the officers of the Linden New Jersey Police Department.
"Ahmed Kahn Rahimi placed two ticking bombs in a crowded Manhattan neighborhood on a warm Saturday night. He then walked away," O'Neill said in a statement. "It was the most cowardly of all crimes. His clear intention was to take as many lives as possible. Rahimi had other bombs and likely other plans."
Gov. Andrew Cuomo credited law enforcement with "diligently investigating and pursuing this case" and said the first responders helped "save lives and bring this terrorist to justice."
"With the sentencing of Ahmad Khan Rahimi to multiple terms of life in prison, justice has been served," Cuomo said in a statement. "The sentencing will not heal the pain and suffering that this despicable act caused New Yorkers, but it sends a strong message that we will not tolerate those who seek to sow fear, hate and violence."
Rahimi was arrested and charged after he planted two pressure cooker bombs in Chelsea on Sept. 17, 2016, according to the complaint.
The first bomb, which was in the area of 135 West 23rd Street, detonated and injured more than 30 individuals.
The second bomb, in the vicinity of 131 West 27th Street, was identified by a civilian soon after the first bomb detonated, the complaint said. The individual subsequently called 911, and the bomb did not go off.
Rahimi was arrested two days later in Linden, N.J. after a shootout with police.
Earlier that day, another improvised explosive device planted by Rahimi in the early morning hours, detonated in the vicinity of Seaside Park, N.J., along the route for the Seaside Semper Five Marine Corps Charity 5K race, the court documents noted.
The race was behind schedule, but if it had started on time, the bomb would have gone off while participants were running by the area in which Rahimi planted the device.