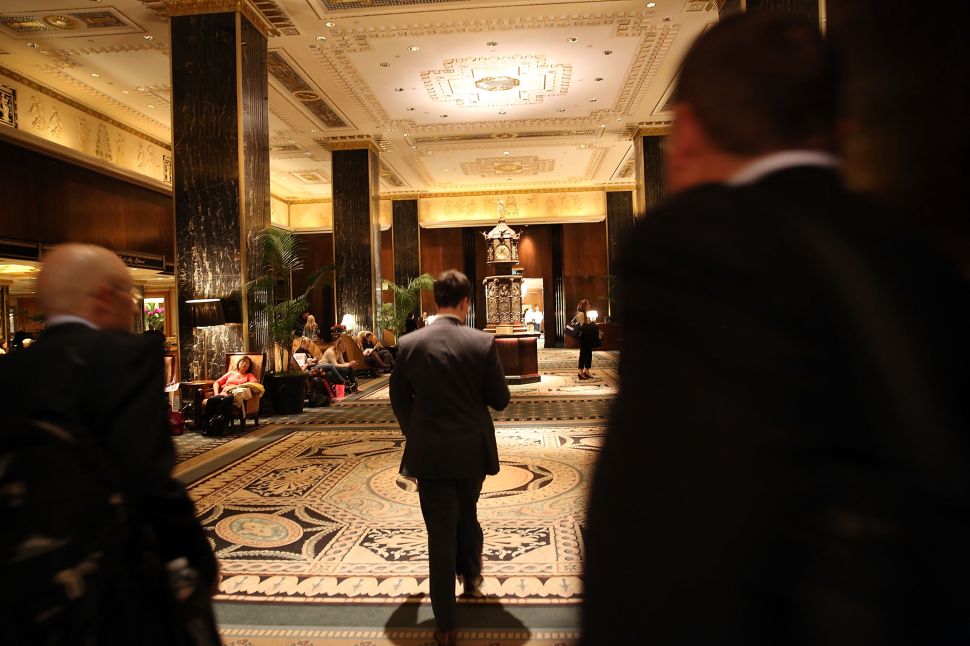 China's insurance regulator seized control of the Beijing-based Anbang Insurance Group Co. on Friday—the owner of New York's landmark hotel Waldorf Astoria—after Anbang's chairman was prosecuted over financial fraud allegations, The Wall Street Journal first reported.
Anbang also owns shares of 15 luxury hotels in the U.S. through Strategic Hotels and Resorts, a real estate investment trust (REIT).
Wu Xiaohui, the chairman and CEO of Anbang, was indicted over charges relating to financial fraud and power abuse, the municipal prosecutor in Shanghai announced on Friday in a one-sentence release.
In October 2014, Anbang bought the historical Waldorf Astoria hotel from Hilton Worldwide for $1.9 billion. The deal marked the first landmark acquisition of Chinese companies in the U.S.
As part of the deal, Anbang signed a contract with Hilton that would commission the original owner to manage the hotel for 100 years. Shortly after the acquisition, Anbang launched a massive renovation project to turn the 1,500 hotel rooms, which it bought for $1.3 million each, into luxury apartment units.
Anbang, which claimed its total assets at $300 billion, went on a real estate shopping spree after the Wardorf Astoria deal.
In 2016, Anbang acquired 15 hotel properties owned by Strategic Hotels and Resorts for $6.5 billion from private equity giant Blackstone. (Bill Gates' private investment firm Cascade Investments also owns 10 percent of Strategic.)
It was also an aggressive bidder for Starwood Hotels and Resorts (offered $14 billion), but eventually lost the deal to Marriott International in 2016.
Anbang became a major target of China Insurance Regulatory Commission after the agency launched an industry-wide investigation into large insurers' overseas holdings in May 2017.
Two other aggressive international asset buyers, HNA Group and Dalian Wanda Group, while neither is an insurance company, both slowed down their overseas spending, sensing discomfort from Beijing over their asset mix.
Anbang was at one time close to buying a Manhattan office building owned by the family of Jared Kushner for $4 billion. The deal talk ended in March 2017 amid concerns around the two sides' complex ties with governments.
Wu is the former husband of Deng Zhuorui, the granddaughter of China's late top leader Deng Xiaoping, who led the Chinese economic reform in 1978.