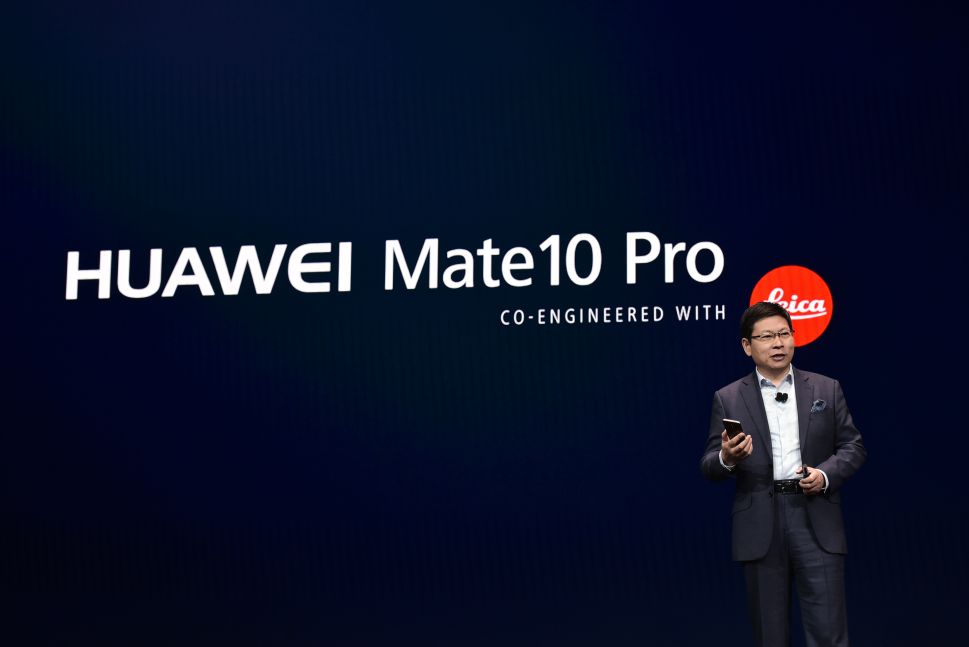 Chinese smartphone maker Huawei had said it wants to topple Apple (AAPL) and Samsung (SSNLF) to be the world's largest smartphone maker. A key measure to accomplish that goal is conquering the U.S. market, where Apple and Samsung dominate over 90 percent of the market share, according to Comscore.
However, Huawei's entry into the U.S. market has been frequently hampered. Its worst enemy of all—the U.S. government.
At a Senate Intelligence Committee hearing on Tuesday, top officials from the FBI, CIA, NSA and three other intelligence agencies said they don't advise American consumers to use smartphones made by Huawei due to the company's unverified ties with the Chinese government.
"We're deeply concerned about the risks of allowing any company or entity that is beholden to foreign governments that don't share our values to gain positions of power inside our telecommunications networks," FBI Director Chris Wray testified.
He added, "that provides the capacity to exert pressure or control over our telecommunications infrastructure. It provides the capacity to maliciously modify or steal information. And it provides the capacity to conduct undetected espionage."
One thing about Huawei that particularly brothers the U.S. government is its founder, Ren Zhengfei, who is a former officer of the People's Liberation Army, the armed force of China and the country's Communist Party.
This is hardly the first time the U.S. government has expressed concerns over Chinese tech companies' ties with the country's government.
At the Consumer Electronics Show (CES) last month, Huawei debuted its newest smartphone, the Mate 10 Pro, which boasts a six-inch full display, a camera co-engineered with camera maker Leica and an in-house-developed artificial intelligence chip called Kirin 970 that maximizes the phone's photography capacity.
The phone was named the "Best Smartphone at CES."
Priced at $799, Mate 10 Pro is a direct competition to Samsung and Apple's higher-end offerings in the U.S. market.
Despite the blast at CES, Huawei's U.S. carrier, AT&T, dropped out of the deal at the last minute before Mate 10 Pro's official launch, reportedly due to pressure from lawmakers.
Richard Yu, CEO of Huawei's Consumer Business Group, dismissed AT&T's last-minute balking as a blow to free consumer choice.
"Everybody knows that in the U.S. market that over 90 percent of smartphones are sold by carrier channels. It's a big loss for us, and also for carriers, but the more big loss is for consumers, because consumers don't have the best choice," he said at the CES.
Huawei also denied speculations over its government ties and said its smartphones pose no greater cybersecurity risk than any regular ICT (information and communications technology) vendor. 
"Huawei is aware of a range of U.S. government activities seemingly aimed at inhibiting Huawei's business in the U.S. market. Huawei is trusted by governments and customers in 170 countries worldwide and poses no greater cybersecurity risk than any ICT vendor," the company told Observer in a statement. 
"We are committed to openness and transparency in everything we do. Ultimately, Huawei will continue to develop its global business through a significant commitment to innovation and R&D and to delivering technology that helps our customers succeed in all markets that value the innovation and value it delivers."