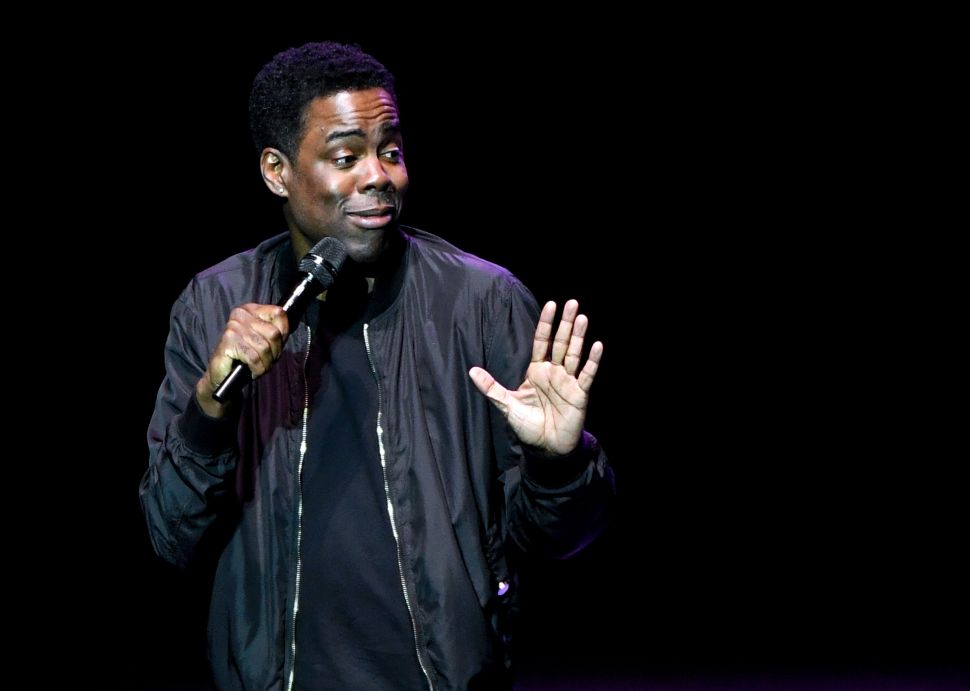 Back in 2016, Netflix signed Chris Rock to a staggering $40 million deal that included two stand-up specials. After a long hiatus from stand-up, the deal marked the return of one of the best living comedians on the planet.
Since then, however, we've heard barely a peep about him, as Dave Chappelle released four specials and sucked up all the attention. Perhaps that was for the best though as Rock has announced that his first special, Tamborine, will drop tomorrow for Valentine's Day.
Check out the teaser for it below.
Tamborine will be Rock's first special in a decade.
Netflix has secretly been teasing the special for the better part of a week now.
On February 3, to the confusion of just about everyone, it released a psuedo-teaser for Tamborine with no connection to Rock. Were any of us supposed to know that this musical trailer was heralding the return of one of the greats?
The promos sparked significant theorizing on the internet, so I guess mission accomplished? The company certainly succeeded in building intrigue.
Chris Rock: Tamborine is directed by Bo Burnham and was filmed at New York's Brooklyn Academy of Music (BAM). It will hit the streaming service on Wednesday.