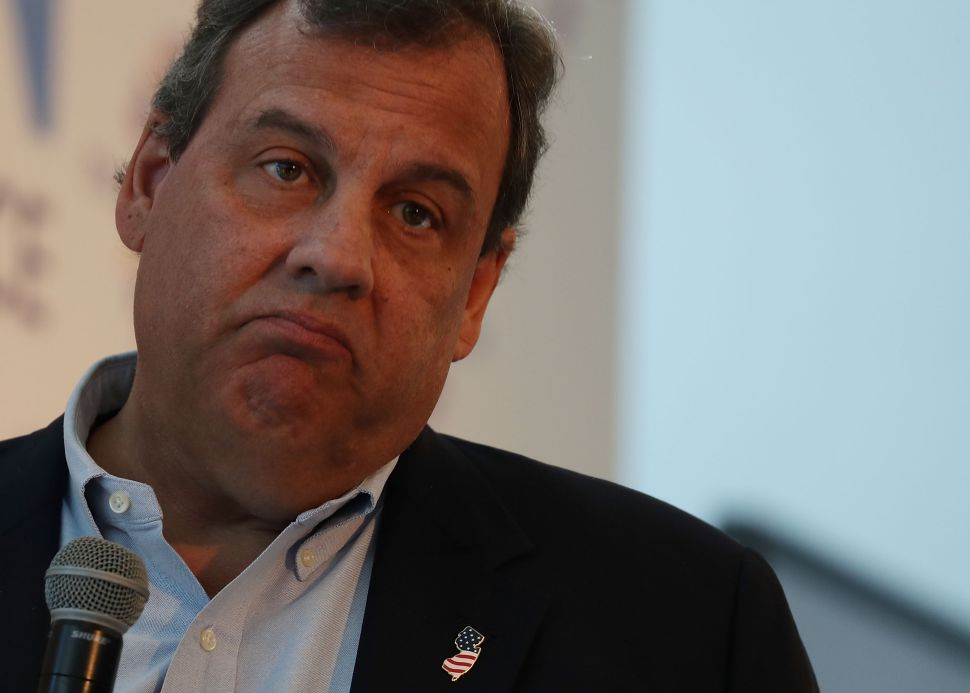 Former Gov. Chris Christie touted his own experience and took a shot at White House Chief of Staff John Kelly during a Sunday discussion about the security clearance for former White House staff secretary Rob Porter.
"Clearly there was a breakdown in process," Christie said during an appearance on ABC's This Week.
"I think in the end, we have got to hear from John Kelly as to what he knew. And we haven't heard that directly from him yet," Christie said. "In the end… this is about competence. And you have to, as the chief of staff, be able to competently run the place."
Porter resigned from his post after allegations of abuse from two ex-wives hit the news early last week. The women had told the FBI of the alleged abuse while the agency was doing a background check of Porter. White House officials, including Kelly, knew for months of the allegations and that Porter's security clearance was being delayed, according to news reports.
Porter has denied the claims of abuse.
Christie, who now works as a paid commentator for ABC, said he was familiar with the background check process from his time as a U.S. attorney.
When there is an issue with a background check, it is up to the employing agency to make the decision on granting someone the needed clearance, Christie said.
For instance, Christie said, when he was a U.S. attorney, "there were certain standards in the Bush Justice Department on drug use and other things that would automatically disqualify someone."
"So ultimately this is the decision of the White House. And so depending upon when it was presented, whether it was presented to Chief of Staff Preibus or whether it was presented ultimately (the) first time to Chief of Staff Kelly, along with the White House counsel, they're the decision-making parties here that present that information to the president," Christie said.
Christie noted that Porter only left the White House after the allegations of abuse became public.
"That's ultimately where it had to have landed. And it should have landed there sooner if, in fact, people had been focusing on it, paying attention to it," the former governor said.
Christie said he views the women's claims of abuse as credible because they were made to police when they happened and at least one of the women documented her claims by taking a picture of herself with a black eye.
Christie, however, hedged when asked if anyone besides Porter should be punished for the amount of time it took White House staff to respond to the allegations.
"That's going to be up to the president, ultimately, about whether or not he views this as such a failure of competence in terms of the management that he needs to bring someone else in," Christie said.
Christie, an early supporter of Trump's presidential campaign, had seemed destined for a high-profile spot in the administration. But those hopes never materialized, though Christie has said he turned down several job offers from the president.
Just last week, Vanity Fair published a piece saying Trump is considering staff changes at the White House and has said that he regretted not naming Christie and former New York City Mayor Rudy Giuliani to cabinet posts.