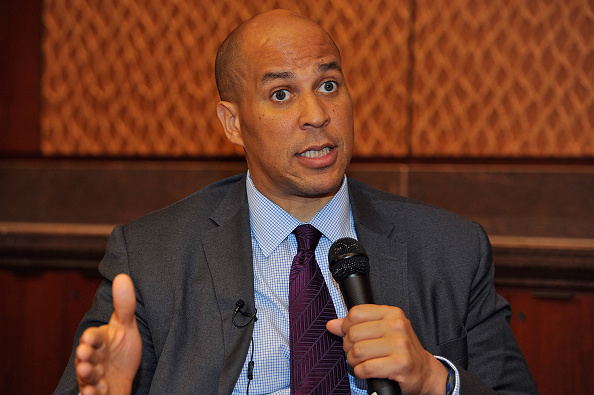 Sen. Cory Booker is calling on the U.S. Department of Justice and the U.S. Sentencing Commission to evaluate the automated methods used to determine prison sentences on the grounds that they are influenced by individuals' demographic characteristics.
In 2014, the DOJ requested that the USSC—a bipartisan, independent agency in the judicial branch of government—compile a report on how algorithm risk assessment tools come up with prison terms, set bail and support findings of guilt or innocence.
The request stemmed from concerns that the tools were guided by factors such as an individual's age, gender, education level, family circumstances, employment status and drug history, among other factors.
In a letter sent to U.S. Attorney General Jeff Sessions and William Pryor Jr., acting chairman of the USSC, Booker and Sen. Brian Schatz (D-Hawaii) asked the USSC to explain why it has not conducted the study. They requested that the agency to do so within the next six months.
"There are valid concerns that some algorithms may exacerbate racial disparities by relying on socioeconomic factors correlated with race or ethnicity to set bail, determine sentencing, and even contribute to ultimate determinations of guilt or innocence," the senators wrote in a letter. "Given these concerns about fairness and transparency, we are troubled that the Commission has not taken the time to explore this issue."
The Sentencing Reform Act of 1984—which established the USSC—requires the DOJ's Criminal Division to submit to the USSC an annual report commenting on sentencing guidelines, proposing necessary changes and evaluating the USSC's work.
On July 29, 2014, the DOJ asked the USSC to carry out a study and put out a policy statement on the proper role of risk assessment in the federal criminal justice system, according to the senators.
"The use of risk assessment tools in the criminal justice system is widespread and steadily increasing," the senators continued. "There are currently several pieces of legislation before Congress which would require the Bureau of Prisons to use risk and needs assessment systems. At all levels, policy makers and others need to better understand what factors influence decisions in the criminal justice system."
Neither the USSC nor the DOJ immediately responded to requests for comment on Tuesday.