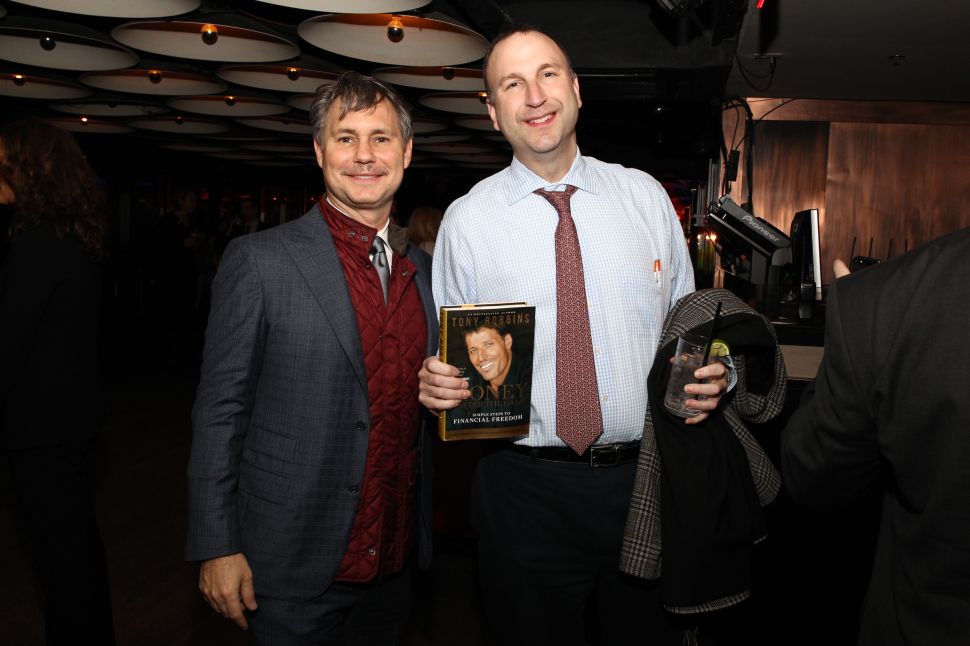 Ken Kurson, the former editor in chief at The New York Observer (now Observer) from 2013 to 2017, has dived into the niche beat of cryptocurrency with a news site he founded called Modern Consensus.
"There are massive gaps in reporting on cryptocurrency and blockchain news," Kurson said in a statement on Monday. "Readers are looking for intelligent, focused and engaging reporting of the blockchain and cryptocurrency space—not just the technology but the people behind the technology—and Modern Consensus will provide exactly that."
Kurson is joined by Wall Street trader-turned-journalist Lawrence Lewitinn, who serves as the website's editor in chief and cofounder.
Lewitinn held a brief two-month stint at Observer as a business and technology editor in 2017 under Kurson's leadership. He left the job in May 2017, shortly after Kurson resigned.
Before Observer, Lewitinn was a writer and video producer for Yahoo Finance and CNBC, after working on Wall Street for more than two decades.
Kurson first wrote about cryptocurrency in 2013 in an article for Esquire, when Bitcoin broke $1,000 for the first time. He also mentioned Ripple in the article as an emerging cryptocurrency, which was said to be Ripple's first appearance in mainstream media. Kurson is a board member of Ripple.
He also led a few reporting projects on Bitcoin during his time at Observer.
Kurson joined Observer in 2013 just as the paper began its transition from a New York City-focused weekly publication to a digital-first media company with national coverage. In November 2016, he edited his final print version of The New York Observer, as the company shifted all efforts to focus on Observer.com.
In May 2017, Kurson resigned from Observer to begin a new role with Teneo Holdings, where he is a Senior Managing Director with Teneo's Strategy division.
Modern Consensus published its first article on December 15, 2017 by Lewitinn. The website tracks prices for Bitcoin and five other cryptocurrencies.
This article was updated on Wednesday, February 28 at 2:55 p.m. EST.