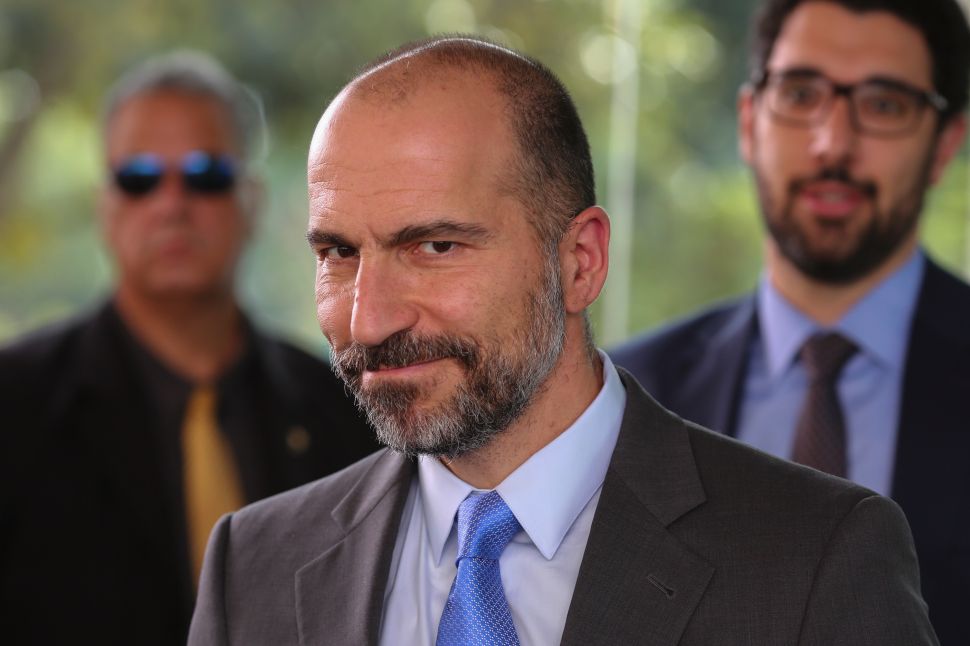 Despite an epic defeat in China to local competitor Didi Chuxing in 2016, Uber hasn't given up its ambition to conquer the international ride-sharing market. The company's newly-minted CEO, Dara Khosrowshahi, is eyeing India, the world's second most populous country, for expansion.
"The greatest value that we can create [in India] is to continue to invest and grow our business here, not just for India but the role it is going to play in shaping our product for the rest of the world," Khosrowshahi told reporters in New Delhi on Thurday, before attending the Global Business Summit.
"We expect to lose money in Southeast Asia and expect to invest aggressively in terms of marketing, subsidies, etc," he said. "We will look at anything…But right now the plan for Southeast Asia is to go forward, lean forward and to invest."
However, if he's serious, the plan will likely raise strong objections in Uber's boardroom from SoftBank, Uber's latest investor and largest shareholder.
When SoftBank bought 15 percent of Uber for nearly $10 billion in January, Rajeev Misra, CEO of SoftBank's $98 billion Vision Fund, said he wanted Uber to focus on growing in the United States, Europe, Latin America and Australia…but not Asia.
For one thing, SoftBank has no incentive to push Uber into expensive regional competitions because the Japanese investment powerhouse actually owns significant shares of all of Uber's major Asian rivals—China's Didi Chuxing, Singapore-based Grab and India's Ola. As Quartz put it, SoftBank is the "real king of of ride hailing."
Additionally, Asia appears to be too tough a market for Uber to crack. In August 2016, Uber sold its China business, which was valued at $7 billion at the time, to Didi Chuxing in a deal that includes an exchange of a 17.7 percent stake in Didi.
Uber is reportedly conducting talks for a similar deal with Grab, which has services in more than 100 cities across Southeast Asia. Sources told CNBC that the deal would help with Uber's hemorrhaging costs in preparation for an IPO next year.
Earlier this month, Uber reported a loss of $4.5 billion in 2017 despite a record $7.5 billion in revenue, which affirms a strong demand for its service—but also serves as a warning sign to cut costs.
Dismissing the merger speculation, Khosrowshahi said on Thursday that the company will make final decisions on such matters regardless of investor recommendations.