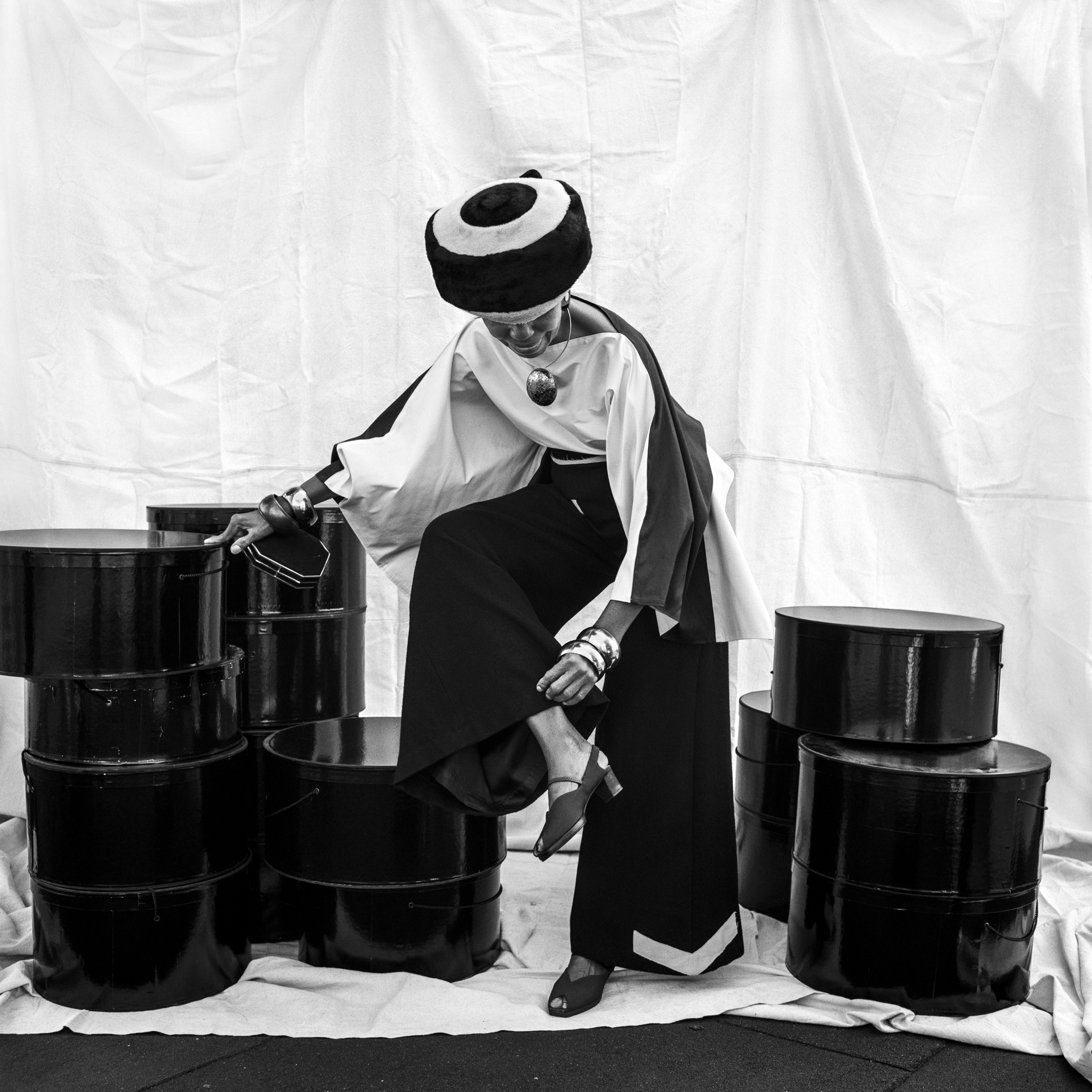 When photographer Dario Calmese first reached out to Lana Turner, the long-time New York style icon known as the Doyenne of Harlem, he just wanted to borrow a few hats for a photo shoot. He was working on a fashion show, and as residents of Harlem and beyond well know, she was said to have a collection of over 500. Five years later, the fashion legend herself is the subject of an extensive new series by Calmese, currently on view at Projects+Gallery in St. Louis.  
"When I met her, her carriage and deportment made me realize she was the one I needed to be photographing, not her hats," Calmese told Observer. The School of Visual Arts alum had seen Turner at the Abyssinian Baptist Church in Harlem for years, where she often arrived sporting bright, structured skirts and perfectly paired accessories—the same distinctive looks that have made her a favorite among fashion photographers like Bill Cunningham and style bloggers such as Ari Seth Cohen for years.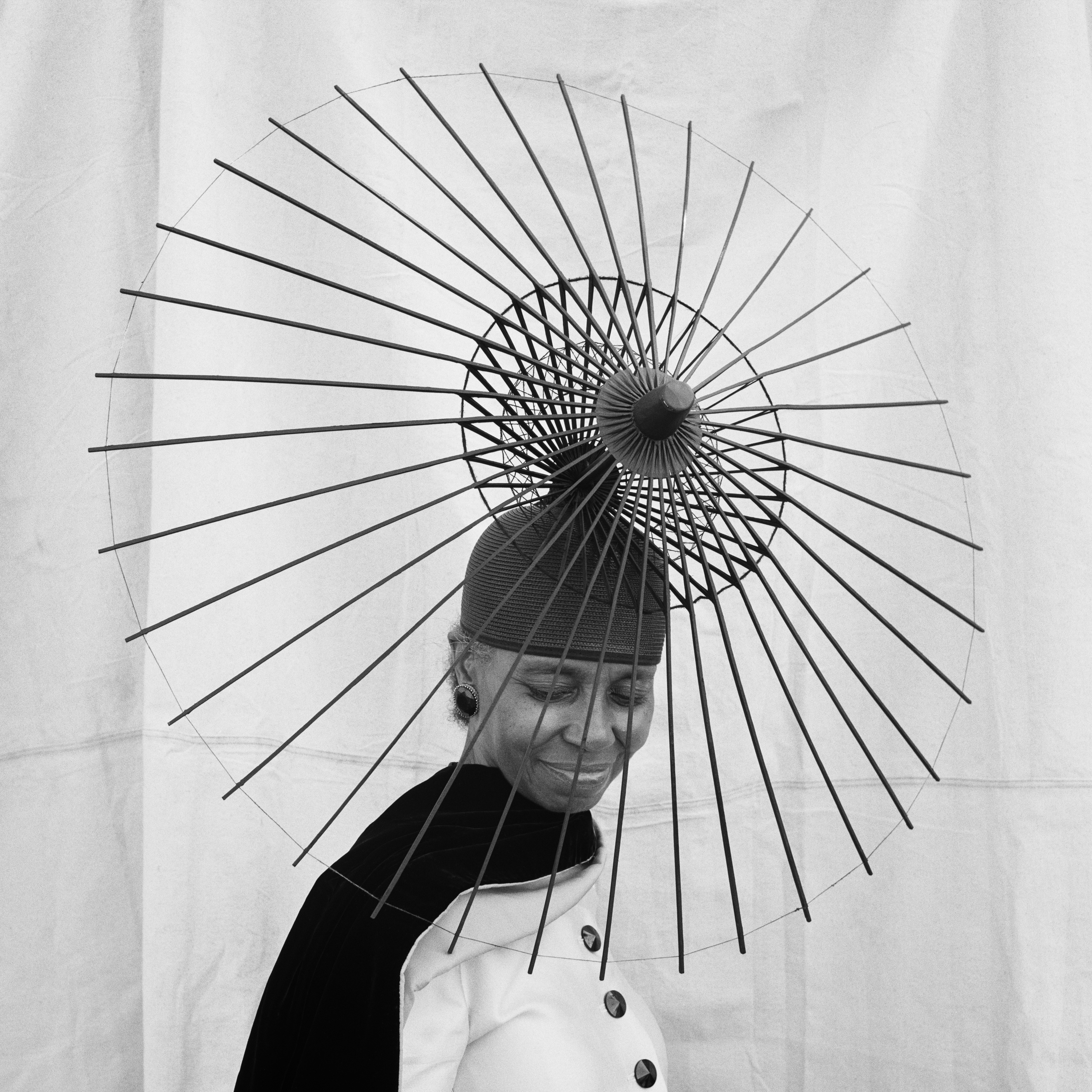 But Calmese decided to take a different approach when photographing his muse, instead using black and white film to capture Turner in vintage couture. "I like the way the blacks in the film render fabric and texture," he explained. "That's how my eye sees, too, I'm always looking for shape and form rather than color." The result is two dozen sharp, angular images that are classic and timeless, an aesthetic that highlights the essence of Turner as much as it does the clothes. 
"Ms. Turner herself is a study in the art of living, of doing things on your own time and surrounding yourself with beauty," Calmese said. "She doesn't even have a cell phone, you have to catch her on her landline, early in the morning preferably, because she's always out doing things, day in and day out."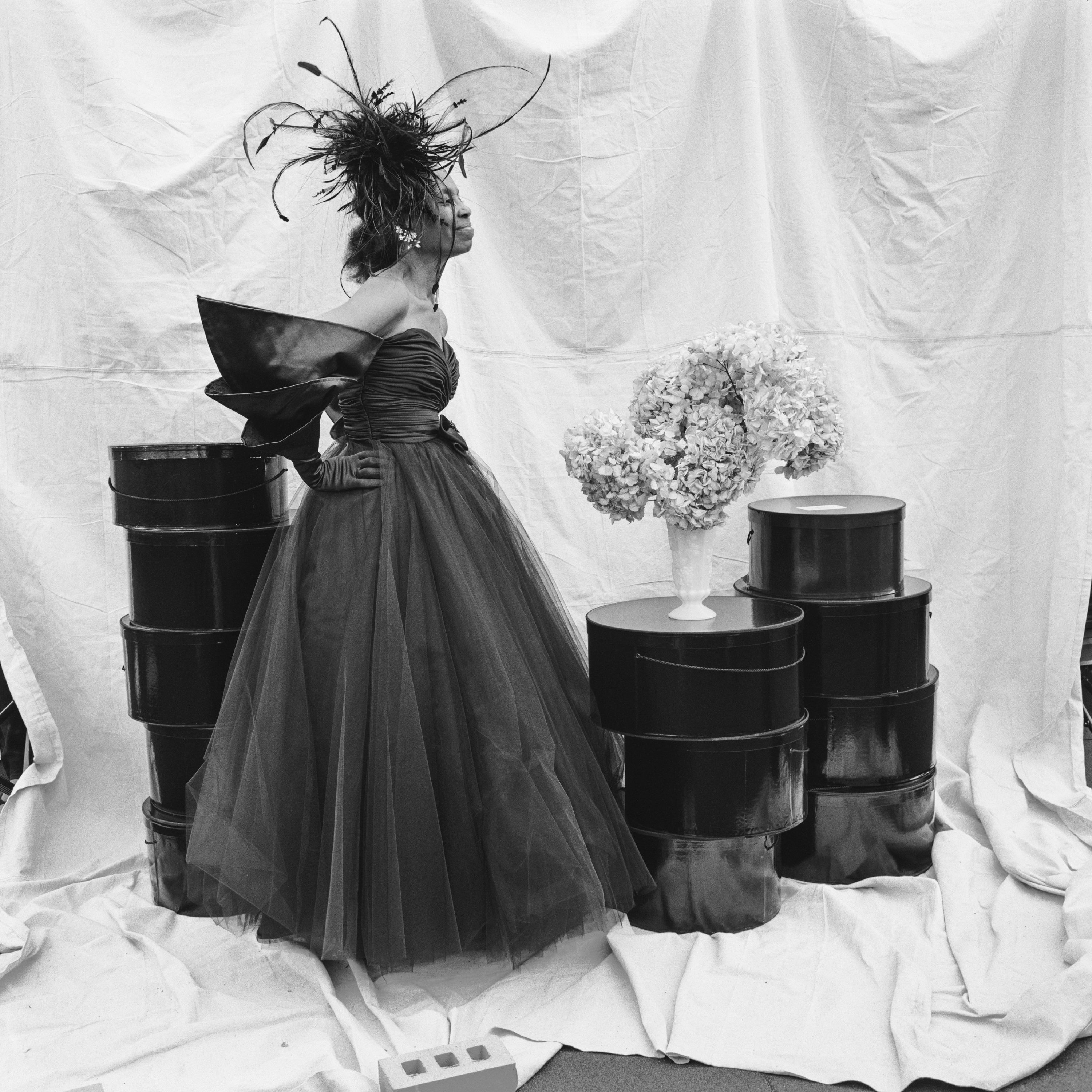 The photo series, however, is more than just an inventory of Turner's incredible wardrobe or a study of her as an inimitable personality. It's also an exploration of how strong black communities, traditionally rooted in the church, have long shaped American fashion and pop-culture. "Style is all part of character and performance, and performance is part of how we define our everyday existence," Calmese said, noting that dressing up is a tool for black and brown people to see themselves elevated and beautified within a society that doesn't value their bodies as is.
That's why the artist wanted to foreground the performance aspect of fashion in his images of Turner. The edges of the white background fabric can be glimpsed under the style icon's shoes in some photos, while an errant brick weighing the drop cloth down can be seen in others. "I wanted to make it clear that it's a construction," he explained.
But Calmese quick to point out that just because fashion is performative doesn't mean it can't have real power. He sees his photos of Ms. Turner as part of a larger conversation about how black people have used sartorial technology to bring up the politics of respectability, social inclusion, and appropriation. These same issues came to the fore recently when the official portrait of Michelle Obama—another black female style icon—was unveiled at the National Portrait Gallery last week, prompting some critics to complain that the former first lady's dress took up too much of the composition. "Fashion is sometimes seen as frivolous, but the act of dressing up is a beautiful thing," Calmese said. "It's an accessible portal for transformation and change."