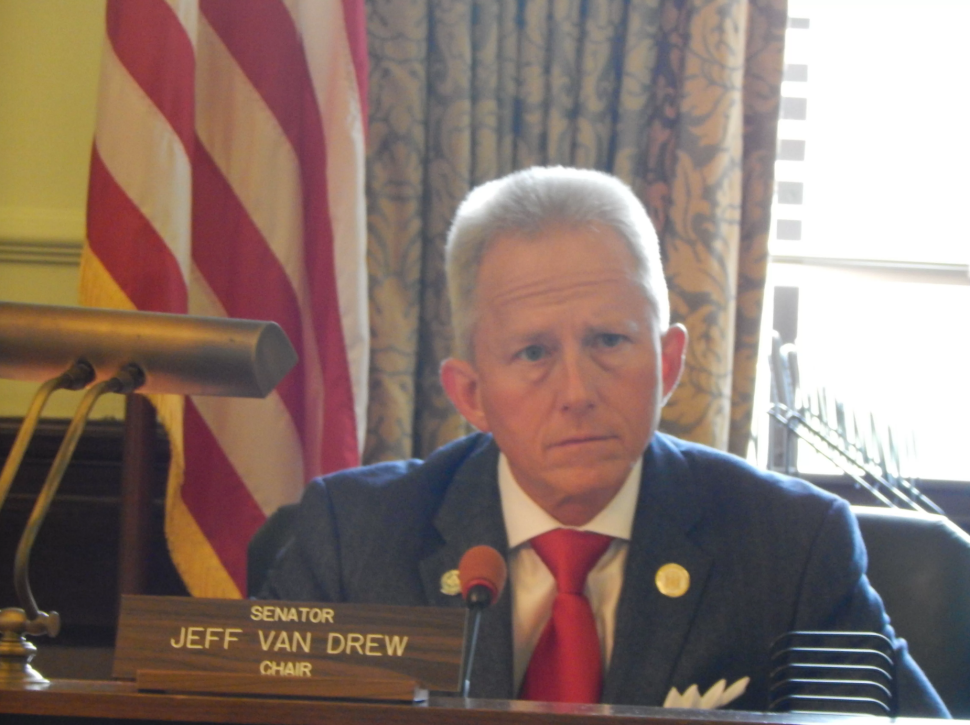 The Democratic Congressional Campaign Committee (DCCC) is boosting its support for Andy Kim and Jeff Van Drew, two South Jersey Democrats looking to snag a couple House seats in this year's midterm election.
The DCCC added Kim and Van Drew to its Red to Blue program, which provides organizational and fundraising support for Democratic House candidates. They are among just 24 candidates across the country to receive the designation so far, including Mikie Sherrill, who is running in New Jersey's 11th district. Inclusion in the program is not an endorsement.
Kim, a former national security adviser, is challenging Republican Rep. Tom MacArthur in the 3rd District. Kim's campaign has raised roughly $600,000, and he entered 2018 with $431,146 in cash on hand, according to filings with the Federal Election Commission (FEC).
MacArthur raised nearly $1.5 million and has $932,362 in the bank, according to the FEC.
"From countering terrorism as President Obama's Director for Iraq to serving as a strategic advisor to General Petraeus in Afghanistan, Andy has worked tirelessly to keep our families safe," DCCC Chairman Ben Ray Luján said in a statement. "National security expert Andy Kim has spent his life serving our country and will fight for hardworking families in New Jersey's 3rd District."
Jeff Van Drew, a state senator, is running to replace retiring Republican Rep. Frank LoBiondo in New Jersey's 2nd District. Van Drew raised $80,391 last year and has $80,119 in cash on hand.
Three other Democrats—Will Cunningham, Sean Thom and Tanzie Youngblood—are also seeking the Democratic nomination in the district.
Brian Fitzherbert and Robert Turkavage are running on the Republican side, and politics blogger David Wildstein reports that Hirsh Singh, a Republican and a software engineer who ran for governor last year, will jump in the 2nd District race as well.
"A dentist, small business owner, state Senator and lifelong advocate for South Jersey, Jeff Van Drew has always delivered for his community," Luján said in a statement. "A consensus builder with a laser like focus on bipartisanship, Jeff has worked across the aisle to fight for working families, support our veterans, take care of our seniors and ensure our children have a bright future."