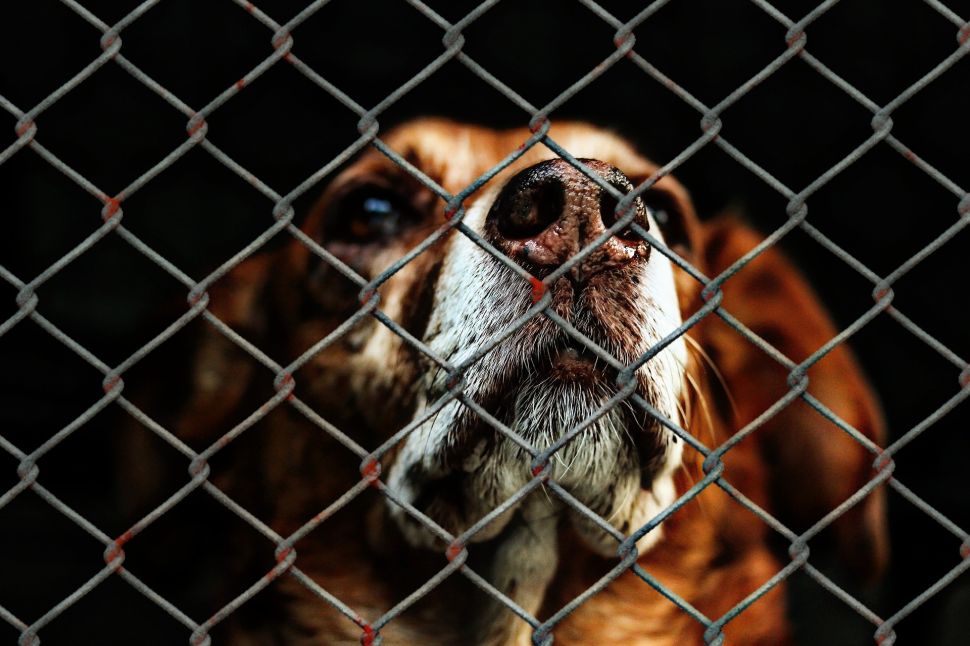 The New Jersey Society for the Prevention of Cruelty to Animals (NJSPCA) suffered allegations of neglect and abuse from animal rights activists for decades. In one of his last official acts, Gov. Chris Christie finally stripped the rogue agency of its authority to enforce the state's animal cruelty laws.
History of the NJSPCA
The NJSPCA was created in 1868 and is the second oldest Society for the Prevention of Cruelty to Animals (SPCA) in the country.
It was established as a law enforcement agency responsible for investigating and charging persons believed to have committed criminal animal abuse and/or neglect. NJSPCA officers are police training commission certified, authorized to carry weapons and hold statewide police powers, specifically with respect to animal abuse and neglect violations or offenses.
Organized as a charity under state and federal law, the NJSPCA relies primarily on donations and the collection of fines for its funding. The NJSPCA is governed by a Board of Trustees that includes nine members elected by the broad membership of the state society, three members elected from the county charters and three members appointed by the governor of New Jersey.
SCI Report Calls for Dissolution
Several media outlets, including New Jersey Spotlight, first exposed issues with the NJSPCA. Those investigations led to a scathing report by the New Jersey State Commission of Investigation (SCI).
Among other findings, the SCI concluded that the NJSPCA:
Failed to consistently respond to serious allegations of animal cruelty complaints—its core mission—in a timely manner and kept records that were so sloppy, it was often impossible to determine specific action taken on cases.
Spent more money on legal bills—racking up more than $775,000 over the past five years—than for any other expense, including funds that directly supported animal care.
Adopted bylaws that excluded the board of trustees—which has three members appointed by the governor—from having any supervision of its law enforcement activities.
Served as a haven for wannabe cops, some of whom believed they may exercise police powers beyond enforcement of the animal cruelty statutes, such as conducting traffic stops.
Allowed nearly a third of its approximately 20 humane officers to carry firearms despite the fact that those individuals did not hold up-to-date authorization to do so from the New Jersey State Police.
Allowed top-ranking members access to certain questionable perks, such as cars for personal use, and other financial benefits—at the expense of unwitting donors—and tolerated blatant conflicts of interest that profited its key officials.
"The findings of this inquiry make plain that permitting a part-time policing unit staffed by private citizens to serve as the primary enforcers of New Jersey's animal cruelty laws is illogical, ineffective and makes the entire system vulnerable to abuse," the SCI report stated. "Moreover, the government apparatus to perform this function is already in place—in the form of municipal and county animal control officers working in coordination with local police."
Sen. Lesniak's Bill to Abolish NJSPCA
Sen. Ray Lesniak, now retired, first proposed the legislation to strip the NJSPCA of its authority. His strong advocacy for animals may very well be the greatest legacy of one of the greatest state legislators in our generation.
The Lesniak Law transfers the power of humane law enforcement from NJSPCA to the county prosecutor in each county. It also requires each municipality to designate a municipal humane law enforcement officer (HLEO). The person can be an animal-control officer, police officer or anyone who undergoes humane law enforcement training.
In addition, Senate Bill 3558 mandates that the county prosecutor of each county designate an animal cruelty prosecutor to investigate, prosecute and take other legal actions needed to pursue violations of the state's animal cruelty laws. The county prosecutor is also required to designate a county law enforcement officer to serve as the chief humane law enforcement officer of the county.
In addition, the county prosecutor is authorized to enter into a memorandum of understanding with the county Society for the Prevention of Cruelty to Animals to assist with animal cruelty law enforcement and designate humane law enforcement officers to assist with investigations, arrest violators and otherwise act as officers for detection, apprehension and arrest of offenders against the animal cruelty laws.
Under the Lesniak Law, a county prosecutor animal cruelty task force is responsible for designating a county SPCA, and the current charter system applicable to county societies is abolished. County SPCAs will remain intact; however, their law enforcement powers will not.
Going forward, they will solely be authorized to oversee animal welfare issues and shelters.
The NJSPCA strongly opposed the bills. However, the agency's tactics to save itself likely contributed to its undoing. Prior to the Assembly vote on the bill, the NJSPCA urged its members to contact lawmakers, but not to use their real names when making those calls.
"It's clear how desperate they've gotten at this point," said Assemblyman Daniel Benson (D-Hamilton Square), a co-sponsor of the bill. "But everything we're hearing is that the tactic has blown up in their face. We're used to people who are pro and opposed to things, but the tactic of using false names, this is beyond the pale. And I think it has told most of the legislators what they need to know about this organization."
The bill passed the Assembly on January 8, 2018, and Gov. Christie signed the bill into law on January 16, 2018.
"A new day arrives for abused and abandoned animals in New Jersey, as law enforcement will do what law enforcement knows best: enforce the laws. And county SPCAs will be free to do what they do best: provide for and care for abused and abandoned animals," Lesniak said.
Donald Scarinci is a managing partner at Scarinci Hollenbeck—read his full bio here.