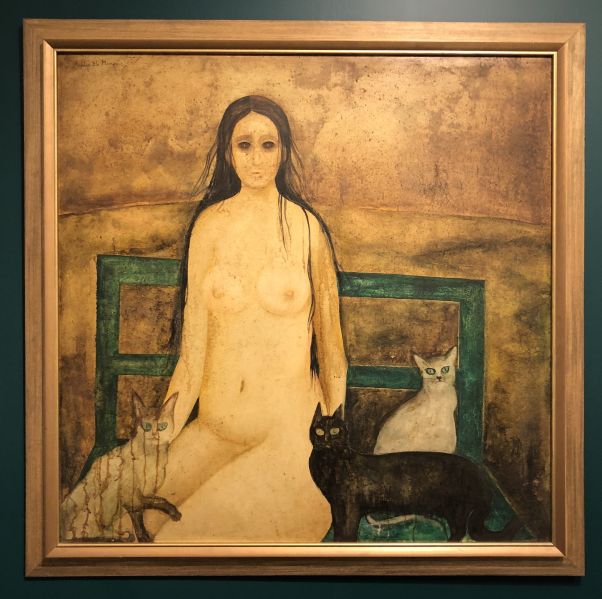 When Delhi Art Gallery opened in 1993, there was little international interest in or even a domestic infrastructure for showing modern Indian art. The small but ambitious venture has now become one of the leading private galleries in India with additional locations in Mumbai, New York City, and plans for a possible London outpost in the works, prompting a rebrand to simply DAG, underscoring its presence beyond just New Delhi. To celebrate its 25th anniversary along with its increasingly international reach, the gallery organized "India's French Connection: Indian Artists in France," presented at New Delhi's India Habitat Centre, timed to overlap with the 10th edition of the growing India Art Fair, which ran February 9 through 12. The show brought together 29 of the country's most esteemed artists—rarely seen exhibited all together—from the 20th century to present, helping to foster a more inclusive and diverse history of not only Indian art, but modernist art history at large.
"All of these artists have worked at very different times and in very different ways," Fardeen Kamal, DAG's art advisory manager, told Observer. "But despite all of that, what we found is that they had all spent time in France to further their practices." Historically, Indian artists had long engaged with the European art scene. The East India Trading Company brought English painters to the subcontinent throughout the 18th and 19th centuries and the British began establishing art schools offering instruction in styles from the Renaissance to Realism as early as the 1850s. But these weren't institutions to foster creativity, but instead to promote the assumed cultural superiority of the colonizing country by strictly enforcing stylistic penchants from a past—a past the art students' didn't even share.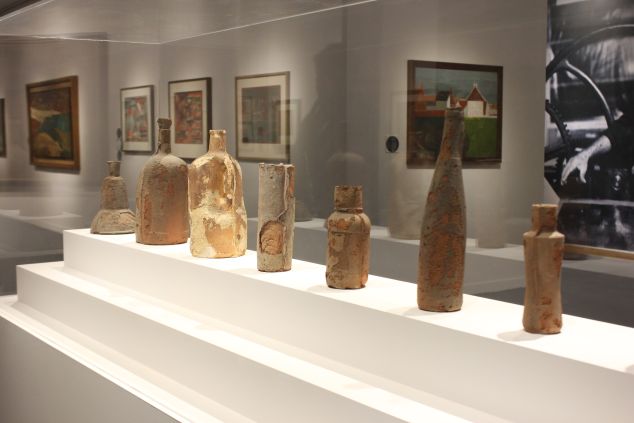 The Indian artists who fled to France over the course of the last century, however, were seeking to break free from imperial academic rigidity. "You can see these drastic changes in style among so many of these artists once they went to Paris," Kamal said. For instance, Dhaka-born painter Paritosh Sen, a founding member of the Calcutta Group in 1942 that helped establish the trajectory of modernism in Indian art, cited a singular lengthy chat with Picasso as the impetus behind is bold use of line and color throughout his life. And Indian modernist bigwig Ram Kumar's 1963 geometric grayscale rendering of the spiritual capital of India, Benares, is exceptionally cubist at first glance.
But it Amrita Sher-Gil that was the first Indian artist to make her way to France to study in the early 1920s, and DAG's exhibition rightfully spotlights several of her paintings and works on paper made within that time and immediately following. She too was interested in the work of Paris-based contemporaries, who she saw as her peers more than mentors, once purportedly saying, "Europe belongs to Picasso, Matisse, Braque. India belongs only to me." Indeed, many of her works such as Dressing the Bride (1937) fuse a critique of traditional Indian miniature painting with the panache of French Post-Impressionist painter Paul Gauguin, creating a distinctive style that is as richly rooted in non-Western history and reflective of French avant-gardism as anything her European male counterparts created.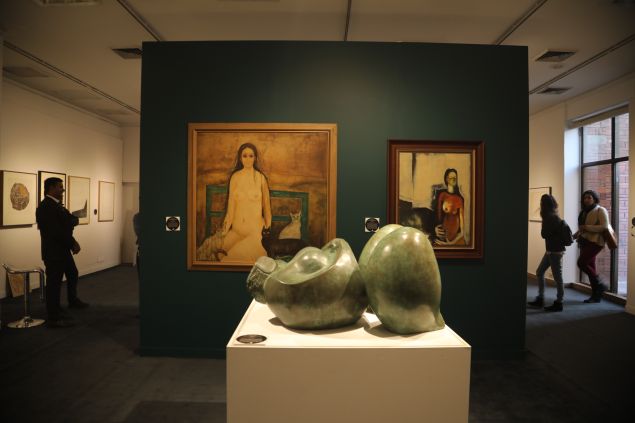 Sher-Gil's career was tragically short; the artist died in 1941 when she was just 28, purportedly after falling ill due to an unsafe abortion. But her legacy is indispensable in forming a more inclusive understanding of modern to contemporary art history, as the work of female artists and artists of color draw increasingly more focus in a largely white male-centric canon. 
To be sure, "India's French Connection" conscientiously includes numerous other female Indian artists such as the Minimalist mid-century works of Nasreen Mohamedi, Zarina Hashmi's pared-down works on paper from the 1970s, and the haunted nude portraits with cats by contemporary painter Anjolie Ela Menon. In doing so, the show offers an exceptionally contemporary and welcomely challenging chapter in what will hopefully become an epic of a revised, less Euro-driven historical narrative of modernism, in India and beyond.