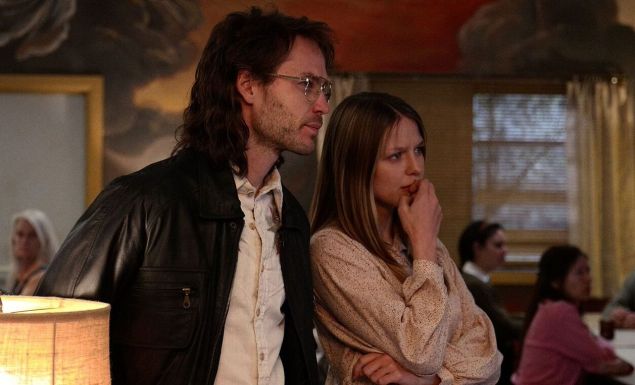 It's not just the fashion industry that's suddenly looking to the 1990s for inspiration. The entertainment industry is also returning to the era of spaghetti straps and mom jeans for screenplay fodder, reexamining the decade's biggest media moments with the 20/20 hindsight of time. Both seasons of American Crime Story and I, Tonya are case in point. Paramount (PARA) TV just joined these ranks, debuting their mini-series Waco, inspired by the 51-day siege that took place in 1993 when the FBI became engaged in a standoff with the Branch Davidians, a Seventh-day Adventist splinter group, who opened gunfire when being raided on suspicion of weapons violations. It stars Taylor Kitsch as charismatic church leader David Koresh and Michael Shannon as FBI negotiator Gary Noesner.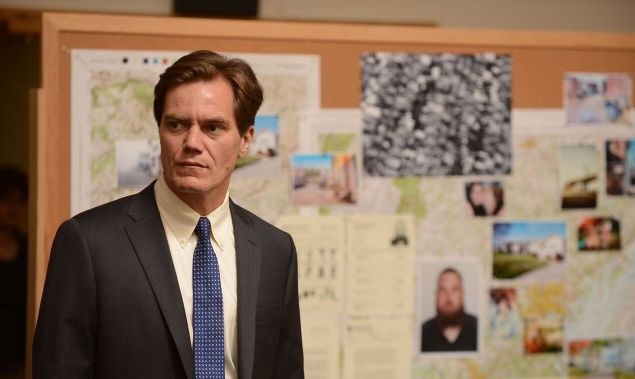 This isn't the first time costume designer for the show, Karyn Wagner, has delved into America's past; she recently worked on 1850s-set Underground. Though seemingly worlds apart, she describes Waco's difference as "rather than being based on the dark, dark past, it's the near dark past." A tragic point in history it was, but she soon discovered the Waco incident was murky for other reasons. When following the news of the siege as it happened, Wagner recalls "writing it off as crazy people." But on starting her research for the show, she began to realize that what she had heard on the news at the time was only told part of the story. 
"I found it fascinating that all these people [the Branch Davidians] were complete individuals. Normally in cult situations you'll find they have to adhere to rules of dress," explained Wagner. "The Branch Davidians did not." There is a level of modesty to their attire, but each person's individuality shone through.
A vital part of the show's production was the research that Wagner conducted, creating a wall of images outlining the clothes and characteristics of each character, including photos of their real-life counterparts. The cast and background actors used it as a tool for touching base with who they were supposed to represent.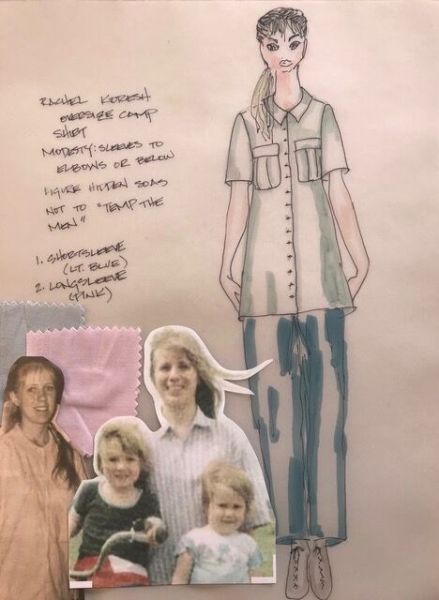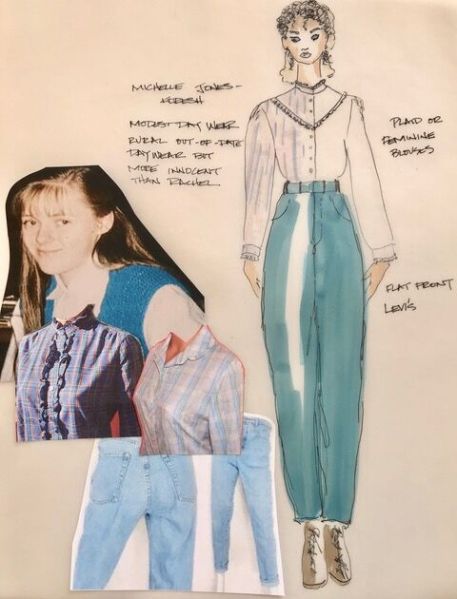 The real Gary Noesner actually served as one of two on-set consultants, along with David Thibodeau, one of the Davidians who survived the ordeal. This was the first time the pair had seen each other in twenty-five years. But their reunion was "pretty good natured," Wagner said, all things considered.
When Thibodeau was shown the wall, Wagner recalls her three assistants standing by with their phones at the ready, prepared to call for help depending on how he reacted to seeing all the familiar faces. But, as Wagner related, after a period of dead silence, "he just looked at the wall and he said 'Hello, old friends. It's good to see you again, it's been a long time.' And then I burst into tears, he burst into tears. And then we had a really great long talk about everybody and what life was like there." Thibodeau even told Wagner that he found that research wall "healing—to see everybody respect the material, but also that people had taken the time to put this wall up and really respect the people who had died in the compound."
Wagner thrifted almost all of the costumes that appear in the show. Thankfully Sante Fe, New Mexico, where Waco was shot, is awash with clothes from the '80s and '90s—a big help when costuming the large cast and background actors. Because of the location of the compound and the group's socio-economic status, Wagner soon realized she should be sourcing clothes from mid-'80s: they wouldn't have been wearing items cut from the pages of Vogue. Some garments featured in photos were impossible to find, including a shirt worn by Rachel Koresh (Melissa Benoist), so in these cases, Wagner made them herself. The Branch Davidians actually had a sewing room in their compound, so it was likely that members made much of what they wore.
Though perhaps fairly one-sided, the news reportage from the time at least served to make the key players in this drama very well documented. You could see, as Wagner pointed out, that leader Koresh "dressed himself to please the people he's going to hang out with, or going to meet." Wagner notes the striking visual arc in how David Koresh changes his style, sometimes quite dramatically. "When he's preaching to his faithful followers there's a certain dad approachability, openness—completely down playing his youth and making himself seem older and more mature by virtue of his clothing," Wagner said. But then "when he's out playing rock gigs, he's the groovy guy with the cool tank tops and the tight-fitting shirts."
Koresh isn't the only clothing chameleon; Michael Shannon as FBI negotiator Gary Noesner doesn't wear a suit and tie in the field. This because "should there be some chance for him to get in there and actually talk to them; he'd wanted to appear approachable and very "everyman." That's the plaid shirts, the v-neck sweaters and the pleat front khakis." Plaid is worn by Koresh, the Branch Davidians and Noesner, but they are not the same style. "Plaid is a language," said Wagner. "Each plaid is absolutely perfectly assigned to who is wearing it."
Costume design can be many things; it can inspire your personal sense of style, act as a visual method of communication, and, as in the case of Waco, it can be a way to tell untold stories in a manner that doesn't draw unnecessary attention. "This whole show for me was really walking a knife point of accuracy. It couldn't go off one side or the other. It had to be just right because the costumes have to say so much about the characters and yet at the same time the costumes have to completely disappear, because the subject matter is so serious. I don't want for a minute to distract the viewer into really looking at the costume."