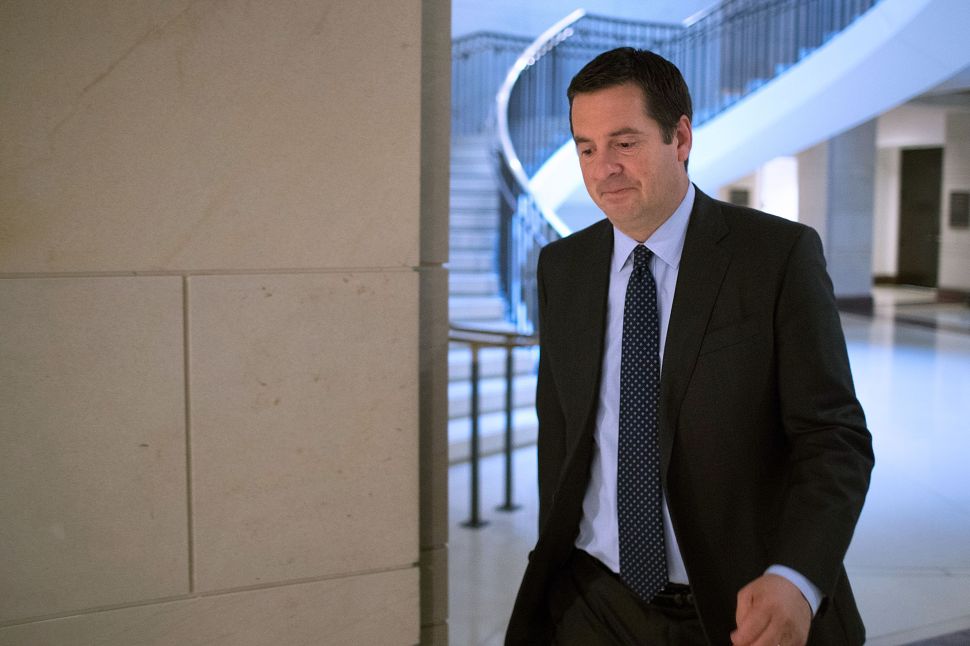 House Intelligence Committee Chairman Devin Nunes (R-Calif.) operated a partisan media outlet to skirt negative coverage of his congressional tenure.
"The California Republican" is marketed as a local, conservative news site. It describes itself on Facebook as "the best of US, California, and Central Valley news, sports, and analysis."
But the outlet was paid for by Nunes' campaign committee, according to small print at the bottom of its website first noted by POLITICO. And $7,773 was reportedly paid to a communications company since July for "advertising; digital adverting management."
Though the website is no longer operational, its Facebook feed includes many pro-Trump stories and local pieces relevant to Nunes' constituents.
The most recent post—published late January—is favorable coverage of the congressman titled "Understanding the process behind #ReleaseTheMemo." Another article from December chronicles Special Counsel Robert Mueller's "missteps" in dealing with the investigation into collusion between President Donald Trump's campaign and Russia, citing a National Review story without including an author byline.
After leading a campaign to release a memo alleging that the FBI unlawfully spied on former Trump advisor Carter Page, Nunes cast himself as a victim of media smears.
"Almost every story is fake news," Nunes told conservative radio show host Rush Limbaugh last week. "Almost every story that runs about me is fake. I mean, it's unbelievable the stuff that is out there."
"Until POLITICO retracts its multitude of fake stories on Congressman Nunes, we will not go on the record," Nunes' office emailed POLITICO when asked about the outlet.
The California Republican's website mysteriously vanished over the weekend. A note on Facebook explained its absence due to "heavy traffic and an attack on our servers."
"We apologize for the inconvenience."