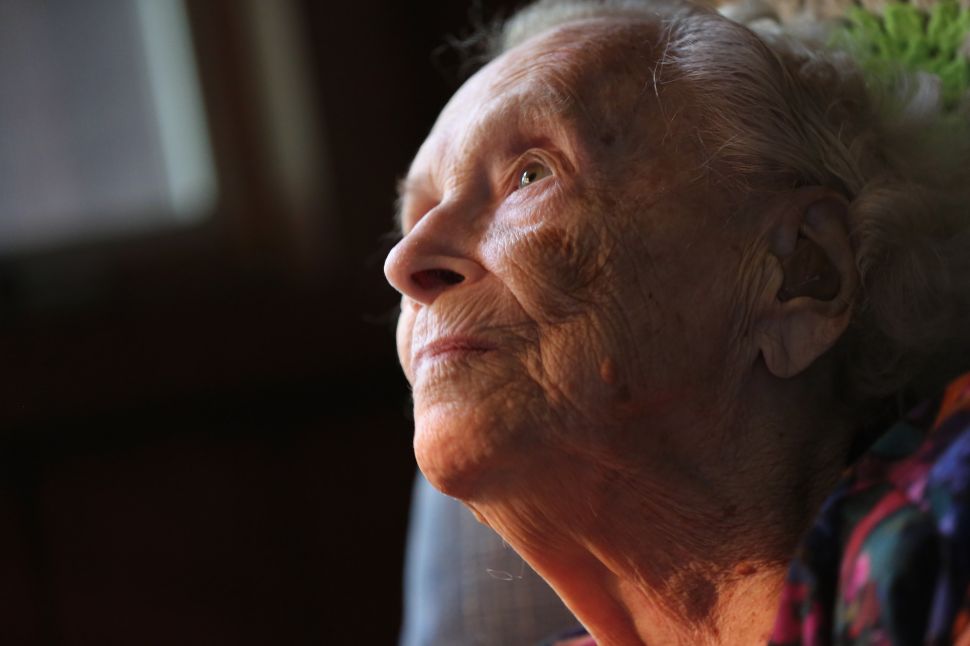 The fourth-ranked Democrat in the U.S. House of Representatives says President Donald Trump's cuts to Community Development Block Grants (CDBGs) will adversely impact seniors in New York City and across the nation who rely on programs that provide them with daily meals.
Trump's proposed fiscal year 2019 budget includes the elimination of CDBG, a U.S. Department of Housing and Urban Development (HUF) program that helps local governments tackle serious challenges in their communities such as affordable housing. Cutting those grants will reduce money for programs like Meals on Wheels America, which has a network of more than 5,000 independently-run local programs nationwide that address senior hunger and isolation.
Citymeals on Wheels, a Meals on Wheels nonprofit organization that is a public-private partnership with the city's Department for the Aging, delivers 2 million meals every year, according to Beth Shapiro, Citymeals' executive director.
The organization receives $2.5 million to $3 million from the city, with $1.3 million of that amount coming from federal funding, Shapiro said. A portion of that comes from the Older Americans Act, a federal provision that offers key services for older adults such as meals, job training and senior centers. The federal government provides 67 cents.
While visiting Citymeals recipients in the Parkchester section of the Bronx on Thursday morning, House Democratic Caucus chairman Rep. Joe Crowley (D-Bronx/Queens) told Observer that Trump's budget will have an adverse impact on CDBGs.
"The effect it would have overall on average people is numerous and putting aside the $65 billion cut to Social Security, the half a trillion dollar cut to Medicare, $1.5 trillion cut to the Medicaid system, cutting the community block grant programs, not funding the Older Americans Act and the monies that they would divvy out as well will have a direct impact on the folks we saw today," Crowley said.
He plans to go back to his colleagues and speak to them about programs like Meals on Wheels.
"The city gets its money from the state and from the federal government as well," Crowley continued. "So the lack of enhancement of any of these programs is gonna have a direct impact on their ability to do the services that they do."
And he maintained it is not just about the meals, but also about the interactions.
"For 40 percent of the people who receive Meals on Wheels, they have little or absolutely no contact with the outside world but through Meals on Wheels," the congressman added.
Shapiro told Observer that Citymeals was founded 36 years ago to supplement the city's weekday meal program, which runs Monday through Friday but not during holidays.
In November 1981, the Citymeals founders read a newspaper article about older New Yorkers not receiving any food for four days due to the Thanksgiving holiday. It was at that moment that they decided to provide meals on Christmas.
"Since then, we've delivered 56 million meals on weekends, holidays and times of emergency," Shapiro explained. "So we're feeding the same people that the city is funding but we're privately raising money."
New York has 1.4 million seniors—a number that is expected to grow by 40 percent by 2040, according to Shapiro. By 2030, seniors will outnumber children in New York for the first time in the city's history.
"Citymeals on Wheels does not receive any block grants but there are numerous—hundreds of the 5,000 Meals on Wheels programs across the country that rely very heavily on them and pulling those would decimate the infrastructure that has been built over decades," Shapiro continued.
Meals on Wheels representatives across the country will meet with elected officials in Washington, D.C. in May to discuss the value of the program. Shapiro has met with state senators and congressional lawmakers from other states, who she noted were receptive to the program's mission.
"There are very few who don't understand the importance of Meals on Wheels and that makes me hopeful that when it comes down to it, they will remember that and not let cuts happen," she added. "And actually, it's not even stay the same—it really does need to increase if you look at the growth."
Hattie Alexander, 88, a retired postal worker who has been living in Parkcester for more than 40 years, told Observer Citymeals has helped her given that she cannot go shopping by herself.
"I have to have someone to go with me," Alexander said.