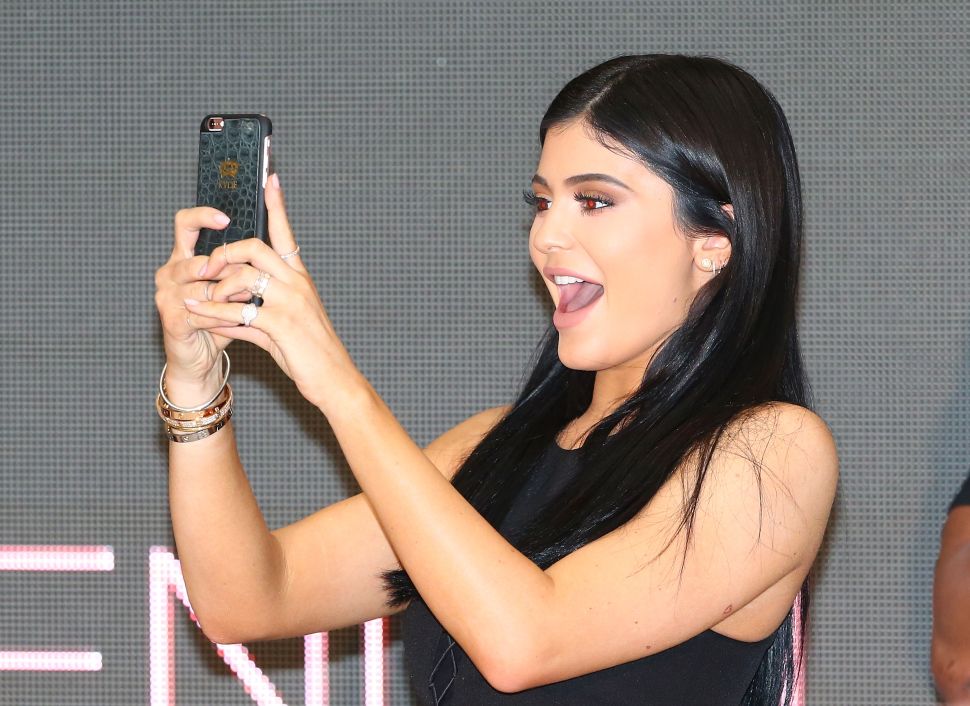 Snap Inc., the parent company of Snapchat, lost $1.7 billion in market value on Thursday after reality TV star Kylie Jenner complained about Snapchat's latest app update to her 24 million followers on Twitter Wednesday afternoon.
[protected-iframe id="2787901540856d5206424374124ed32e-35584880-133125669″ info="twsrc%5Etfw" class="twitter-tweet"]
A more direct trigger for the stock crash, though, is a stock downgrade of the company from "neutral" to "sell" by Citigroup analyst Mark May on Tuesday, following weeks of negative reviews from Snapchat users regarding the app's update.
Snap Inc. share price has since tanked 12 percent.
Snapchat's redesign, which rolled out on February 8, immediately raised a storm of criticism on social media. Within two weeks, more than 1.2 million people have signed a petition on change.org to urge the company to reverse the change.
"With the release of the new Snapchat update, many users have found that it has not made the app easier to use, but has in fact made many features more difficult," the petition reads. "Many 'new features' are useless or defeat the original purposes Snapchat has had for the past years."
People got so annoyed that some users went to the trouble of using a VPN app to go back to the old version, according to the petition.
The biggest change in the new version is separating "the social from the media." 
In the old version, content from a user's friends and that from third-party publishers was displayed in one feed. The new version displays these two types of content in separate sections.
The new app also introduced a "dynamic Friends page," an artificial intelligence-powered tool that will display content from a user's friends based on the way he/she communicates with them.
In a response to the petition, Snapchat asked users to be more patient with the changes.
"The new Friends page will adapt to you and get smarter over time, reflecting who you're most likely to be Snapping with at that moment. This same personalization is also true of the new Discover, which will adapt to you the more that you use it," the company said in a statement.
Snap Inc. shares have dropped by 12 percent this week, currently floating around $17.