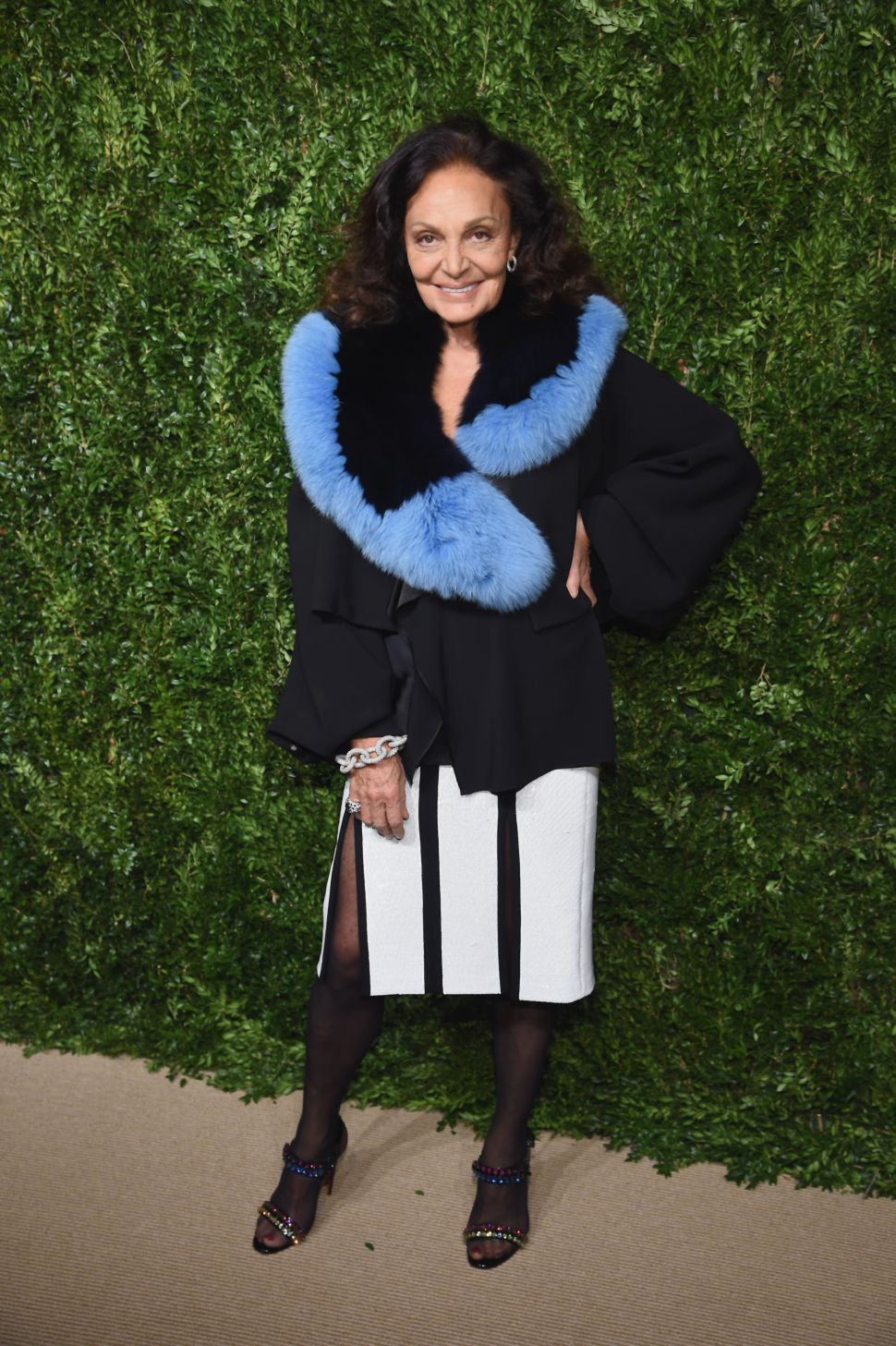 According to Diane von Furstenberg (and every other female living in 2018), International Women's Day shouldn't just be relegated to a single 24-hour period. So, naturally, the celebrated designer of the wrap dress is hosting a multi-day event to support, empower and uplift her fellow women.
"There has never been a more critical or relevant time to give women a voice, help them connect and share their stories," von Furstenberg noted.
From Wednesday, March 7 to March 11, von Furstenberg will be transforming her Meatpacking District headquarters into the home of DVF x IWD. The affair will kick off with an opening party and discussion, both of which are invite-only. However, the remaining days are totally open to the public via pre-registration and will also be live-streamed on DVF's social channels, for those women (and men) that can't attend in-person.
Confirmed speakers include an actual royal, HRH Crown Princess Mette-Marit of Norway, in addition to The Wing's Audrey Gelman, psychologist Amy Cuddy, CNN's Brooke Baldwin, former Glamour editor-in-chief Cindi Leive and entrepreneur Veronika Scott. While exact details of the panels have yet to be released, they will focus on topics including entrepreneurship, storytelling and being #InCharge, the latter of which is a DVF-lead initiative.
One event that is confirmed is a mentorship walk across the High Line, hosted by Vital Voices Global Partnership on Saturday, March 10. The non-profit supports the advancement of women's leadership and will be organizing 150 of these empowering walks in 60 other countries—but this marks their first-ever in New York. After the walk, von Furstenberg will be hosting breakfast at her studio. If you've ever wanted to chat with von Furstenberg about being a feminist, while eating a croissant at the same time, now is your chance.
Of course, there will be special DVF swag available for purchase, including a range that aligns with the brand's #InCharge campaign. Not only will there be an opportunity to customize the gear, but each purchase will benefit VV Grow, Vital Voices' global accelerator program for female entrepreneurs.
For all those who wished they could attend von Furstenberg's annual star-studded DVF Awards, this International Women's Day event is sure to be a worthy consolation prize. And a chic one, too.