"Know your truth, use your voice. These are many of the virtues I find myself living more than ever right now," said E! New's Catt Sadler, who has continued to speak out regarding her resignation over gender pay gap. 
Catt Sadler, previously a co-host at E! Entertainment for over a decade, discussed why she decided to leave the network and her plans for the future at the Simply Fashion and Beauty Conference that took place during NYFW. After learning her male counterpart, Jason Kennedy, made close to double her salary, Sadler chose to leave E! News in late December.
Sadler spoke on the "Changing The World: Empower Your Community For The Better" panel alongside actress Brittany Snow, model Sophia Miacova, plus-size model Denise Bidot and gymnast Nastia Liukin during the conference.
Following her departure, Sadler posted an explanation of her decision online. She received an outpouring of support, including from the actresses Jessica Chastain and Olivia Munn, and former E! News host, Maria Menounos.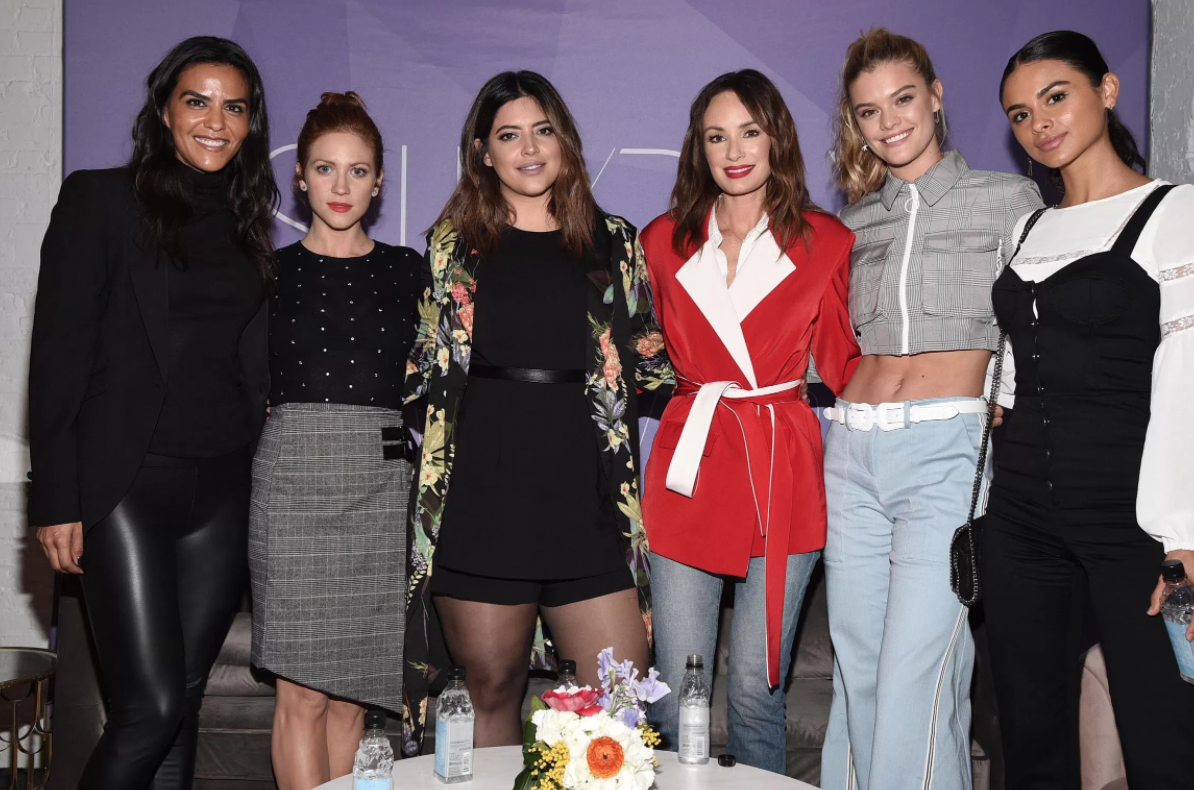 Sadler explained that she's being vocal about her departure in order to stand up for the next generation of females who will be entering the workplace in the next few years. "I feel like it's our duty to create a new landscape for them. If they step into the same situation as I did twenty years ago, then I'm not doing my job," she said during the panel. 
The network, which is owned by NBC, rejected the allegation that it paid Sadler less because she is a woman. They released a statement saying E! "compensates employees fairly and appropriately based on their roles, regardless of gender." Sadler worked for the network for 12 years, appearing on a number of programs including E! News, The Daily 10, red carpet specials and Daily Pop.
"It's really about all of us knowing our worth and truth and then living that out loud. I have been doing that [now] more than ever before and the rewards are remarkable," Sadler announced.
"There are a lot of companies out there that stand for what is right, so do your research, insist on what is fair, declare what you will accept and what you will not before you're in a position where you regret it," Sadler told Observer exclusively after the panel. 
This wasn't Sadler's first time at the Simply conference. She's hosted, moderated and spoke as a keynote speaker in past years. "Simply Inc. is a way for like-minded women to come together, learn from one another, get inspired and to network," said Sarah Boyd, the founder of Simply Inc.
For fans who have missed Sadler on the small screen for the past two months, she will be returning to the red carpet in March for Vanity Fair's Oscar party. Sadler will also be launching a podcast this spring, will publish her first book by summer and has a series in development around the concept of moving women forward.