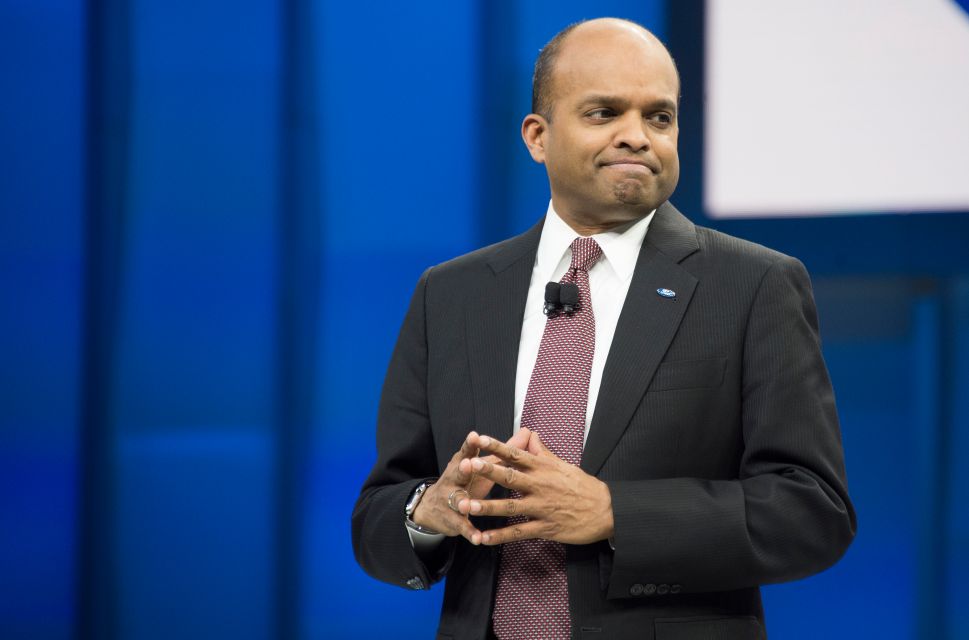 Ford is replacing the president of its North American operations through an internal promotion less than 24 hours after the former regional head stepped down amid misconduct allegations.
On Wednesday afternoon, the company announced the exit of Raj Nair, president of Ford North America, effective immediately, after an internal investigation concluded that "certain behavior by Nair was inconsistent with the company's code of conduct."
Nair apologized in a statement without touching on specifics. "I sincerely regret that there have been instances where I have not exhibited leadership behaviors consistent with the principles that the Company and I have always espoused," he said.
Nair will be replaced by Kumar Galhotra, current chief marketing officer of Ford and the group vice president of Ford's Lincoln brand, effective March 1.
Galhotra's promotion leads to a reshuffle of several other roles in Ford's C-suite. His position will be filled by Joy Falotico, who currently leads Ford's loan arm, Ford Motor Credit Company. Ford appointed Falotico's replacement, along with naming a new chief operating officer of Ford North America, chief financial officer of global markets and the vice president of strategy—essentially moving many staffers in the C-suite one rank up.
CEO Jim Hackett said in a statement that Ford is "very fortunate to have an experienced and committed executive team in place driving every day to significantly strengthen our business while building toward our vision of becoming the world's most trusted mobility company, designing smart vehicles for a smart world."
Like many senior executives at Ford, Nair, 53, had been with the company for over 30 years. Before taking the lead of Ford North America in June last year, he was the company's chief technical officer and head of global product development.
Michelle Krebs, an analyst at automobile e-commerce site Autotrader, said Nair's exit came at a bad time for Ford.
"Investors and analysts have been unhappy with the seeming lack of a clear direction for Ford, especially in terms of future mobility services," she told Reuters.
That mission inevitably falls on the shoulder of Hackett, who took over in May 2017. Hackett is leading a grand and expensive plan for Ford to build a smart city for the generation of self-driving cars, but his hands have been unwillingly tied by one PR crisis after another for the better part of his term.
Last December, a New York Times report revealed a series of sexual harassment and racial discrimination scandals at two Ford factories in Chicago. In a public letter, Hackett said the incident "has been a learning experience about how difficult it can be to root out bad behavior" and vowed that the company had "no room for harassment."
"Ford is deeply committed to providing and nurturing a safe and respectful culture and we expect our leaders to fully uphold these values," he said in a statement on Wednesday in response to Nair's exit.
Ford is scheduled to host a monthly investor call on March 1.