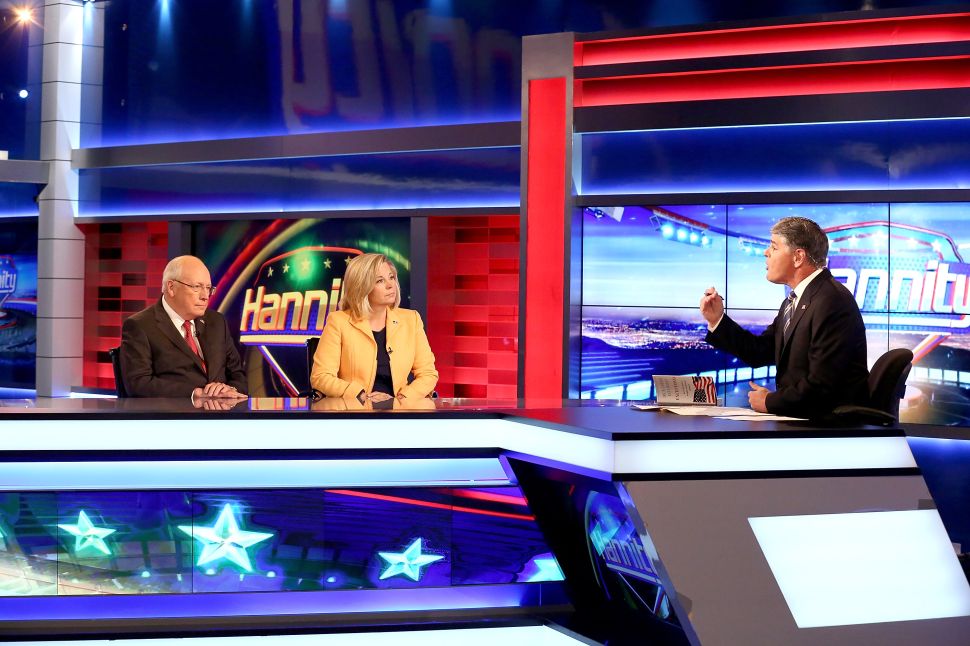 Fox News concluded 2017 as the No. 1 basic cable network on television for the second consecutive year. The channel led all other competitors in primetime and total day viewers for the year on the back of strong ratings for Sean Hannity and Tucker Carlson.
As such, news that the network is now planning to launch its own streaming service could further bolster its leading position.
Per The New York Times, Fox News is developing a stand-alone subscription service available without a cable package, which is being branded as Fox Nation. Fans can expect the streaming service to become available by the end of this year.
Unsurprisingly, Fox Nation will center around politics, news and current events with a right-leaning viewpoint. It will feature original shows and occasional appearances from Fox News' golden boy Sean Hannity, per the outlet. Hannity dominated primetime in late 2017 by averaging 2.743 million total daily viewers.
Fox will be hiring new anchors and commentators to lead new programming and avoid any retreading with its cable network.
"Fox Nation is designed to appeal to the Fox superfan," John Finley, who oversees program development and production for Fox News, told The New York Times. "These are the folks who watch Fox News every night for hours at a time, the dedicated audience that really wants more of what we have to offer."
The streaming service's cost has not yet been finalized.
The move marks an expansion of Fox News on the heels of 21st Century Fox sellings it major entertainment assets to Disney, a deal that should be finalized within the next 12 to 18 months.
Other news outlets, such as ESPN, are also planning to launch online streaming services in 2018.
Fox News viewers "value our product so much, they go to hotels and if they can't have Fox, they send us emails. They go on cruises, and if they can't have Fox, they send us emails," Finley told the outlet. "This is a way for us to meet that demand."
But will Fox Nation prove to be a profitable endeavor?
Streaming kings like Netflix and Hulu are growing at astonishingly fast rates, but the former is collecting a massive long-term debt, while the latter lost an estimated $800 million in 2017.
Fox News generated upwards of $1 billion in annual profits, per the Times, but Fox Nation will not include advertising initially.
"I don't think this is about competing with our rivals. It's about serving our audience," Finley noted. "We know who our audience is. We know what they want."