Director Francesco Carrozzini just bought a new Los Angeles home. Click through to see inside.
Pascal Le Segretain/Getty Images
It's in the Hollywood Hills.
Zillow
He bought it from Sean MacPherson.
Zillow
Late architect John Elgin Woolf designed the home in 1939.
Zillow
There's a fireplace inside.
Zillow
The glass walls go around the pool.
Zillow
It's on 0.53 acres.
Zillow
Last summer, director and photographer Francesco Carrozzini listed his Beverly Hills home for sale. The house went into contract shortly thereafter, and it seemed perhaps Carrozzini, the son of late Vogue Italia editor-in-chief Franca Sozzani, might be making the move back to New York.
It seemed to be a safe assumption, considering he became engaged to Bee Shaffer, the New York-based daughter of Anna Wintour, in March 2017. Alas, it seems Carrozzini isn't saying a permanent farewell to the West Coast just yet, as he's now purchased a two-bedroom, two-bathroom house in the Hollywood Hills, reports WWD.
Carrozzini paid hotelier and restaurateur Sean MacPherson $2.72 million for the 2,148-square-foot home, which was designed by late architect John Elgin Woolf in 1939. The Hollywood Regency-style abode, set on 0.53 acres, features a double-crescent living room with parquet floors and high ceilings, as well as 12-foot high curved glass walls, which partially wrap around the swimming pool.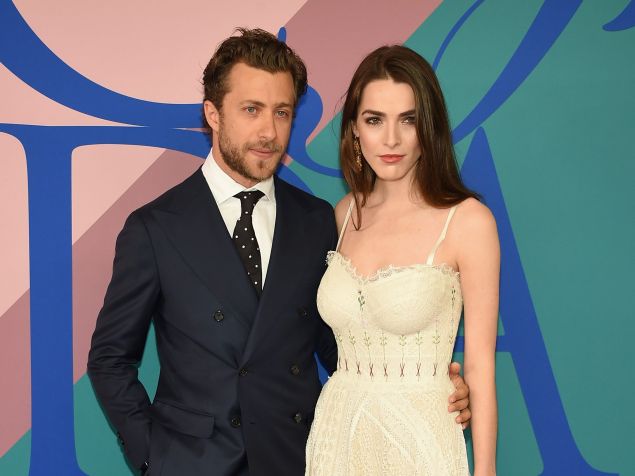 MacPherson, who is behind New York spots like the Bowery Hotel, Waverly Inn and the Ludlow, originally listed the home for sale back in 2013.
The master suite contains a marble bathroom and "perfectly-designed" closets, while the green-and-black kitchen gives off retro vibes, with a vintage '50s stove. There's also a grand fireplace and outside, a covered lounge area.
Despite the lack of interior shots, the home must be in rather wonderfully designed—after all, MacPherson, who bought the home for just $415,000 in 1995, previously rented out the home to celebrity designer Nate Berkus and Jeremiah Brent.