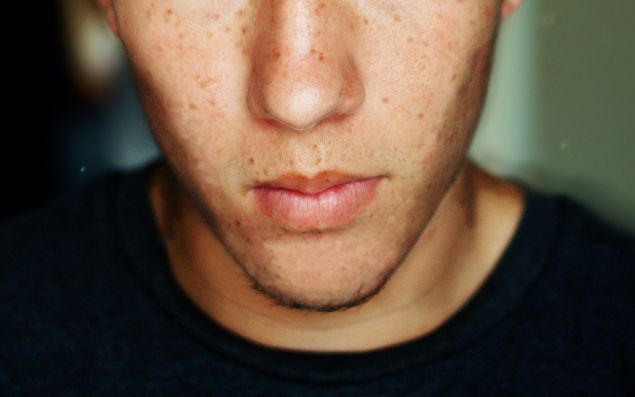 "It's so hard to keep everything together. I am the CEO of a major start-up and I also run four other organizations that support our social impact cause. In addition, I have a hobby in real estate development and like to buy and flip properties. I just bought a five-floor townhouse in Brooklyn that I am renovating myself. I also sit on the board of two non-profits that require more of my time then they should. Oh, and I work out seven days a week," says my exasperated, 30-something client.
"Is there anything you don't do?" I ask.
"It's not that much. I should be doing more," she says.  
"Should" needs to be taken out of a perfectionist's vocabulary.
There is nothing that you should do, there is only what you are able and willing to do within an acceptable level of comfort. As soon as perfectionists fall into the realm of should, they lose their connection to themselves. They trade in that connection for a measuring stick for which they continually use to compare themselves to something else. Something bigger, better or out of reach.
They are so hard on themselves; they are hard on the people around them; they can be extremely difficult to be involved with. They have impossible standards—so high they themselves struggle to reach. One thing is for sure, perfectionists have a hard life. Why? Because they make it so.
"Why do you do so much? Who are you trying to impress?" I ask.
"I never thought about it. It's just the way I'm hardwired, I guess. I work hard," she replies.
"No, you are unconsciously loading your schedule because you're trying to prove something either to yourself or to someone else. Just so you know, doing more doesn't make you better; it depletes you and it sets you up for failure when you don't deliver to the standard you're reaching for," I say to her.
"Oh, well, that's not the issue. I never fail at anything. I make sure of it," she confidently quips back. "I'm just really driven."
"Well, there's a difference between being driven and being a perfectionist and that difference lies in acceptance," I tell her. "Let me explain. When you can accept who you are and where you are and see it for the perfection it is, not for the components it is lacking, then you are on your road to being your best self," I tell her.
"But when you're constantly reaching to do more or to do it better, it's generally a sign that you are not content with who you are and where you are. But feeling complete isn't about looking for the imperfection to fix; it's about accepting that where you are is already perfect," I tell her.
It's easier to try to make things perfect outside of you than it is to accept who you are and embrace it.  
Most people try to control the outside. It's much easier to perfect external variables then it is to look in the mirror and ask yourself why you are not happy? For most people, they feel better if things look better from the outside, but that is a game you will never win.
"Do you feel complete and content within yourself?" I ask.
"No, certainly not," she replies.
"Why do you think that's the case?"
"Because I know I can do better. I am not (and have not been) operating at peak capacity for a while now, since my divorce," she says.
It's not about peak capacity; it's about peak fulfillment.
Believe it or not, life isn't about doing; it's about being. It's not how much you're accomplishing; it's the quality of the accomplishment and the level of fulfillment and purpose it is yielding. If you're happy, it doesn't matter what you've accomplished, you're a success.
Here are some tips to help you relax into your life and find your own level of personal perfection. You may find these suggestions easier than trying to control the perfect outcome."
Learn to make your life messy
Relax. Some of the most perfect inventions and ideas were born out of unfortunate mistakes. Your brilliance shines when it is given free range to explore. Don't be afraid to make a mess, that's where your experience and your creativity can mingle and create magic.
Learn to laugh at yourself
Perfectionists don't see the humor in making mistakes, but humor is the best strategy because it pushes you to step outside yourself and find alternate solutions to situations and problems. The mind keeps you tightly locked in a perfectionist wheel, whereas laughter loosens you up to the possibilities. Laughter eases the mind and when the mind is at ease, the most perfect solutions can be found.
Learn to embrace chaos
Perfectionists don't like feeling out of control, it's a scary place. But when you learn to let go and go with the flow, you often times find that where you are headed is even better than where you thought you wanted to go. In reality, you don't always know what's right for you, but if you can trust the process of your life to bring you to the next step, you might be pleasantly surprised.
Learn to find the perfection in every moment instead of trying to make every moment perfect
Stop trying to make things perfect; let them be perfect. Work to change your focus from one of "finding fault" to one of "finding perfection." Look for instances in your life where things are naturally beautiful and naturally flowing and learn to cultivate gratitude for the perfection that exists in those moments. This will take the emphasis off trying to force those moments to be perfect and it will condition you towards seeing the perfection that already exists.  
Do you want your life to be perfect? Realize that living a perfect life isn't about orchestrating circumstances, it's about experiencing and responding to everyday challenges with a degree of inner peace and flexibility. When you can ease up on your expectations and let life flow through you, you find that you yield the most extraordinarily perfect outcome each and every time.
Donnalynn Civello is a Certified Intuitive Life Coach.