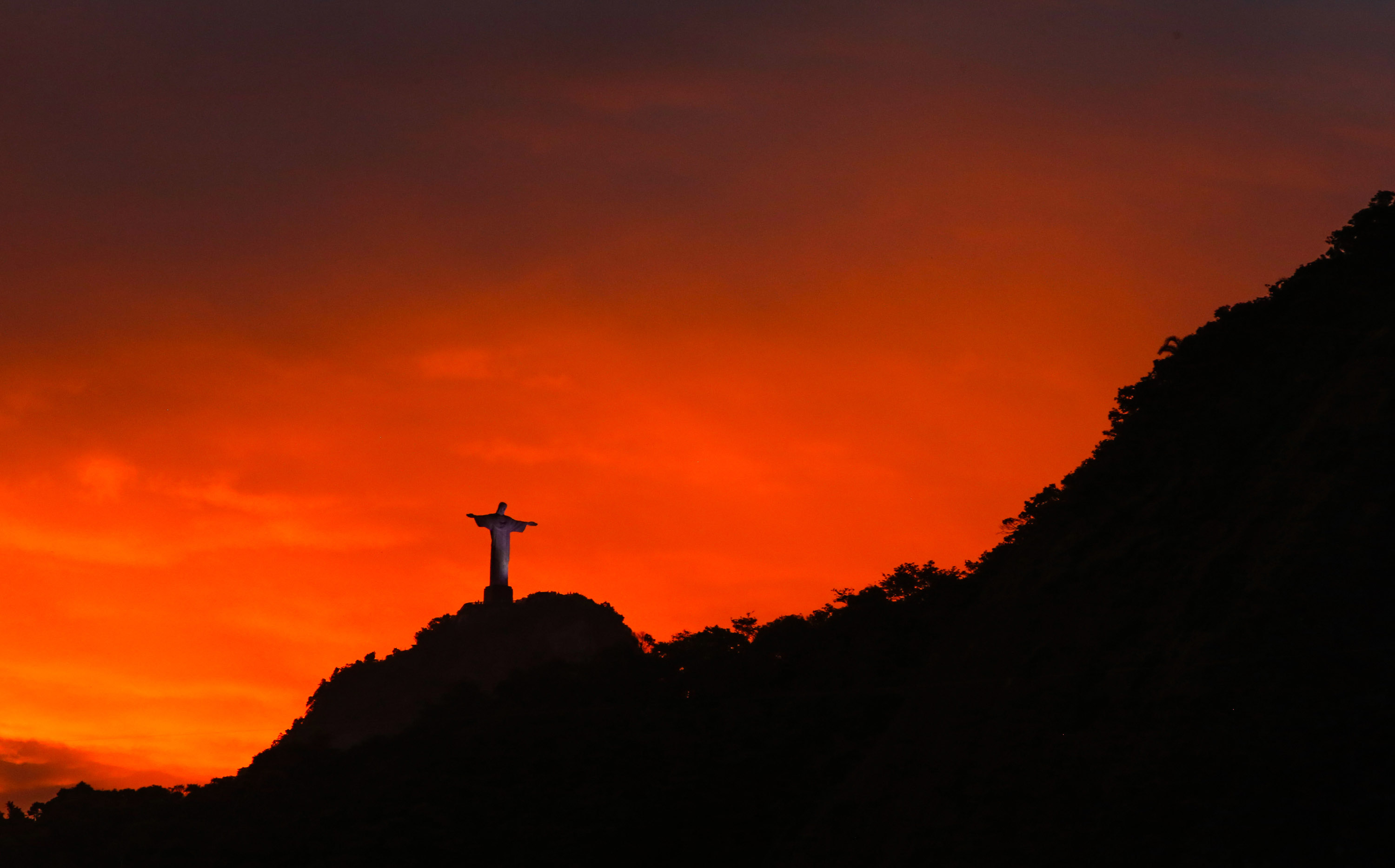 On Tuesday, a 13-year-old boy was the latest victim in Rio de Janeiro's losing battle for federal police to take back control of the city from violent drug gangs.
This might seem shocking, but it's a daily fact of life for many residents living near or in Rio's densely-populated favelas, where the traffickers and dealers typically set up shop. A three-year-old girl died hours before the teenage boy; her parents—who survived—were targeted.
Disease—Yellow Fever, which has tripled in recent weeks, and Zika, which has taken a toll on the residents countrywide—has also dogged Rio's inhabitants. But without a doubt, dangers associated with violent crime are most worrying as the city is set to host thousands of tourists for Carnival, according to Alberto Alexio, director of the nonprofit Redes de Desenvolvimento da Maré, who confirmed the devolving situation in the city.
"Yes, the violence is increasing—as much between armed groups as from police operations," Aleixo told Observer.
With the annual Latin American festival Carnival ready for revelers, Brazilian federal police have been battling violent drug gangs for months and are struggling to keep tourists comfortable and safe around Rio de Janiero's famed beaches along the country's southern coastline.
But it's an uphill battle, as military police have been deployed by the hundreds into Rio's favelas, or slums, since July 2017.
According to a study by the Organization of Non-Governmental Networks of Mare, 42 people were killed during shootouts in Mare in 2017—about one every nine days. Another 57 people were wounded there during operations by police or clashes between drug gangs, the survey found.
On Wednesday, Human Rights Watch said in its 2018 World Report that Brazilian leaders should make it a priority to stop extrajudicial killings by police.
Maria Laura Canineu, Brazil director at Human Rights Watch, said at a news conference that Brazil's police need "community cooperation to fight the high levels of crime that plague the country, but as long as some police officers beat and execute people with impunity, communities will not trust the police."
About 437 Brazilian police officers were slain in 2016, the report stated, most of them while off duty. It said police officers killed at least 4,224 people that year.
So what can the authorities due to end the bloodshed? They can create more jobs, Alexio said.
"Unemployed males roaming around bored and vulnerable to recruitment by the gang is not productive, healthy or natural in today's modern age," Alexio told Observer. "A stable economy typically means less crime. It's not rocket science."
The rise in violent crime in Rio is part of a nationwide trend that experts say has been exacerbated by Brazil's economic recession, by corruption that has hollowed out government coffers, and by fierce competition among drug trafficking organizations.
Last year, there were 61,619 people killed across Brazil, according to data compiled by Brazilian Forum on Public Security, making it the deadliest year since such records existed.
Facing a budget deficit and increasingly well-armed and organized drug cartels, officials in Rio de Janeiro have turned to the federal government for a bailout and to the military for backup.
Carnival officially begins on Saturday, so tourists should be extra vigilant.
"There's common sense and just being smart—maybe the favelas and drugs aren't where tourists should be or what they should be looking for," Alexio said. "After all, we have more to offer than images of police shootouts. Rio is beautiful."