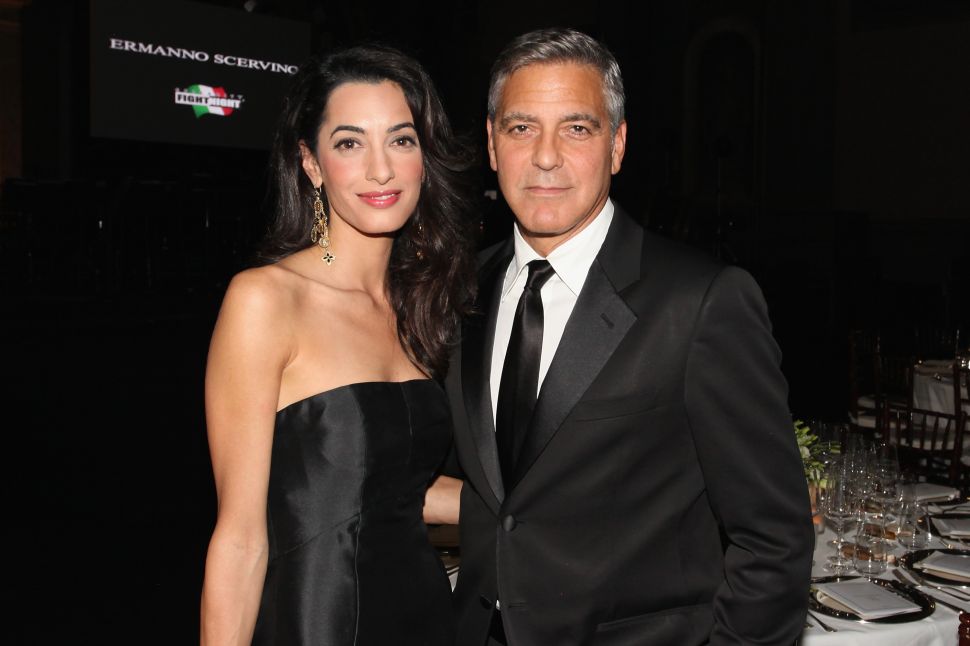 The Clooneys have never been shy about voicing political opinions or supporting activist causes.
On Tuesday, George and Amal Clooney announced that they will donate $500,000 to the March for Our Lives demonstration that is aimed at supporting gun control and reform, following the deadly school shooting in Parkland, Flordia last week. The Clooneys are also set to attend the march, which is being planned by surviving students in Washington, D.C.
"Amal and I are so inspired by the courage and eloquence of these young men and women from Stoneman Douglas High School," George Clooney said in a statement on Tuesday. "Our family will be there on March 24 to stand side by side with this incredible generation of young people from all over the country, and in the name of our children Ella and Alexander, we're donating $500,000 to help pay for this groundbreaking event. Our children's lives depend on it."
Lady Gaga, Justin Bieber, Mark Hamill, Julianne Moore and other notable celebrities have also voiced their support for the event.
The event is being organized by five students from Marjory Stoneman Douglas High School—Jacqueline Coren, Emma Gonzalez, Cameron Kasky, David Hogg and Alex Wind—along with the nonprofit organization Everytown for Gun Safety. The event is set for March 24 and other rallies across the country are being planned as well.
The February 14 mass shooting left 17 students and teachers dead.