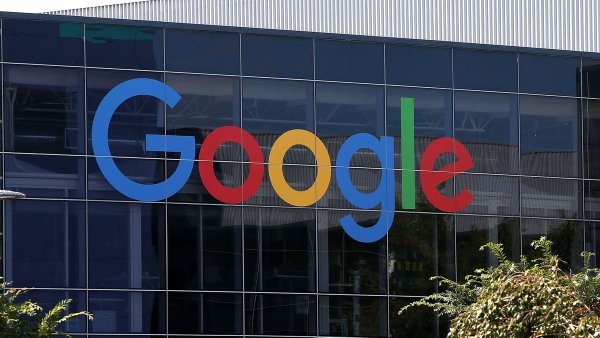 Google (GOOGL) now has even more power on the World Wide Web.
Starting today, the search engine will automatically block ads that interfere with Chrome users' experience on websites. Google's browser is utilized by 56 percent of internet users.
Among the desktop ads affected by this change are pop-ups, autoplay videos with sound, "countdown" ads which force the user to wait several seconds before dismissing them and large sticky ads on the bottom of screens.
On mobile, users will no longer be subjected to flashing animations, full-screen ads or ads that play before content is loaded.
"If left unchecked, disruptive ads have the potential to derail the entire system," Chrome vice president Rahul Roy-Chowdhury wrote in a blog post. "By focusing on filtering out disruptive ad experiences, we can help keep the entire ecosystem of the web healthy and give people a significantly better user experience than they have today."
Over 40,000 people took part in surveys to determine the most annoying ads. Google tested 55 desktop ad formats and 49 mobile formats, but in the end, only 12 total ad types were banned.
This new initiative (focused in North America and western Europe) is the first project of the Coalition for Better Ads, a group formed in June to develop and implement new global standards for online advertising.
Other founding members of the group, aside from Google, include Facebook, Microsoft, Procter & Gamble, Unilever, News Corp., Thomson Reuters and The Washington Post. Dozens of advertising industry associations around the world also took part.
Unilever's involvement is somewhat ironic because on Monday a company executive threatened to pull its ads from Google, calling the site a "swamp."
Websites can use a Google tool called the Ad Experience Report to improve their advertising game. Google will review sites; rate them as passing, warning or failing; and alert them to violations.
Any website which features a lot of intrusive ads and refuses Google's request to update will be blocked on Chrome after 30 days.
Forty-two percent of the sites warned by Google ahead of the ad blocker's launch altered their display ads. Those early offenders included Forbes, The Chicago Tribune and The Los Angeles Times.
A Google spokesperson told Observer the company had made significant investments in updating ad formats and policies across platforms. Google is now working to ensure that its own policies reflect coalition standards.
"Intrusive ads have the potential to derail the entire web—not just the sustainability of the digital advertising industry but also the content producers, hosting providers, web designers, developers and many other companies that make up this diverse economy today," the spokesperson said. "We remain committed to improving the online ad experience, working in collaboration with the advertising industry through the Coalition for Better Ads."
The move makes good business sense for Google, which got $95 billion in revenue from ads last year and is responsible for 30 percent of all digital ad spending.
But it's hard to deny that appointing Google as judge, jury and executioner of online ads seems more than a little Orwellian.
Google has actually made two types of ads which bring in a lot of money exempt: Facebook's in-stream video ads and pre-roll ads that play before videos on YouTube (which is a Google subsidiary).
Text search ads and rectangular display ads, which survey participants deemed the least annoying, are also big moneymakers for Google—and now they can continue to be.
So it seems Google created a standard that conveniently doesn't apply to itself. It remains to be seen whether the site's fellow coalition members step up and check its power.