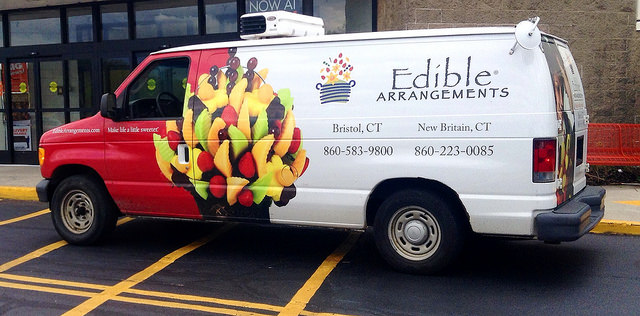 Edible Arrangements sent Google (GOOGL) a gift—but sadly, it wasn't a fruit basket.
The retailer is suing the search engine over its advertising protocols. The suit alleges that when consumers Google "Edible Arrangements," the results page includes ads for the company's competitors.
Indeed, two separate Google searches for Edible Arrangements today surfaced websites for rival retailers like 1-800-Flowers and Berries.com.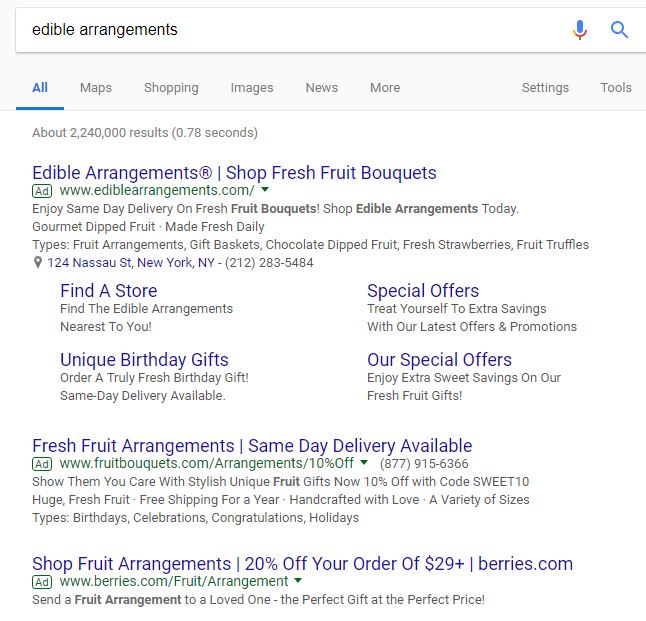 The fruit basket firm claims the misleading ad placement causes consumer confusion and makes it look like Edible Arrangements is endorsing or associating with these retailers.
Indeed, the company said in the suit that confused customers have called to inquire about the ads.
Edible Arrangements is seeking $209 million in damages—$200 million for trademark infringement and $9 million in lost advertising revenue.
The suit was filed in Connecticut federal court. Edible Arrangements is headquartered in the Nutmeg State.
Google has not yet publicly responded to the lawsuit. Google and Edible Arrangements have not responded to Observer requests for comment.
The search engine's advertising and ad blocking procedures have been criticized of late.
Google only reviews or restricts the use of trademark terms in ad text when brands protest. Its ad policy doesn't have any general rule against using trademarks like Edible Arrangements as keywords.
Google also recently implemented new standards for brands that wish to advertise on Chrome. Ads can no longer disrupt the user experience by using flashing animations, pop-ups or autoplay videos.
While Google surveyed consumers about certain ad types, its study was only focused on how "annoying" the ads were. It didn't focus on the accuracy of advertisements.
And since text-based ads like those at the center of the Edible Arrangements dispute were deemed the least annoying, Google is not altering them yet. It remains to be seen whether this lawsuit will change the tech giant's mind.
Edible Arrangements is involved in other legal fights as well. The company is suing a Chinese candle manufacturer over toxic birthday candles included in fruit basket deliveries.