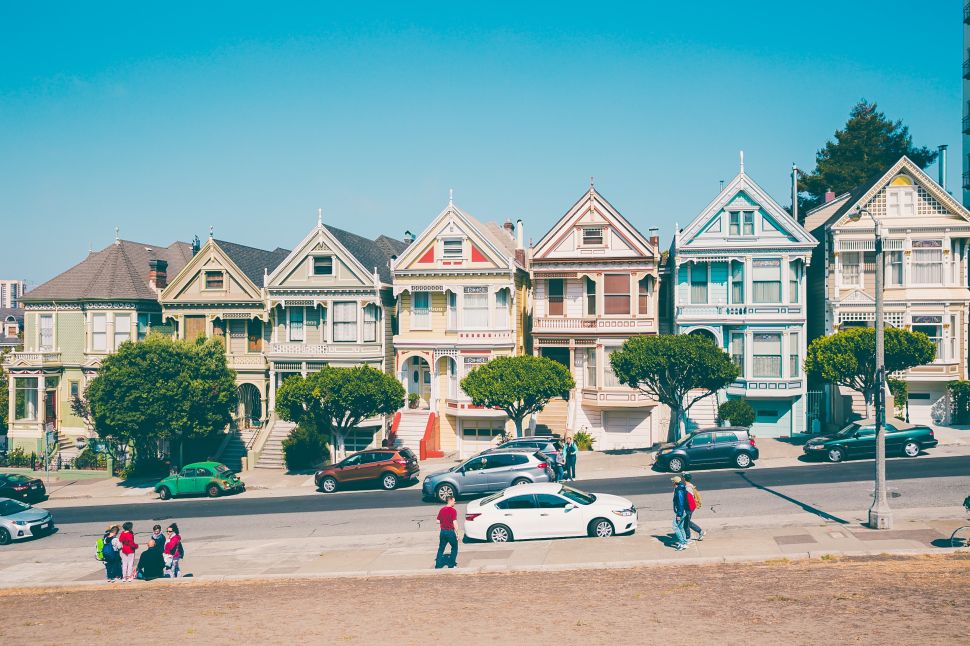 You know something is wrong with an area's real estate market when the one of the highest-paid groups is struggling to afford a piece of land.
In the San Francisco Bay Area, where the booming tech industry has fueled housing prices, engineers at some of the top tech companies have a hard time finding affordable homes, according to a recent study by residential real estate site Open Listings.
Open Listings compared the median price for houses near the headquarters of 14 large tech companies (including Facebook, Google, Reddit and Uber, among others) in San Francisco and Los Angeles against the average salary data of tech workers sourced from Paysa.
Software engineers at Google, Twitter and Facebook, for example, make roughly $200,000 a year. A typical home within a 20-minute commute from these companies' headquarters costs around $1.2 million. Assuming one of these workers takes a 30-year fixed rate mortgage with a four percent interest rate, he or she would need to set aside 30 percent of his or her monthly income to afford a home.
By itself, 30 percent doesn't sound too crazy—especially given the fact that many Bay Area renters spend more than 50 percent of their monthly income on rent—but not in the eyes of mortgage lenders in the area.
"When we say workers from Google or Apple would need to pay more than 30 percent of their income for a home nearby work, the reality is many of these workers wouldn't be approved for a mortgage in the areas we analyzed," Judd Schoenholtz, cofounder and CEO of Open Listings, told Business Insider.
The median house price in San Francisco has risen by 76 percent in the past five years, according to Trulia data. Many homes in the area now are affected by the lowered deduction caps on mortgage interest ($750,000) and property tax ($10,000) imposed by the GOP tax reform, which will potentially further discourage homebuyers.  
Californians also pay the highest state income tax in the country.
On the two extremes of the study, tech workers at Hulu need to allocate 44 percent of their monthly income on housing, while engineers at SpaceX only need to spare 15 percent, thanks to the relatively low median home price in Hawthorne near Los Angeles.
Of the sampled data, Airbnb engineers are the highest paid at $287,000, followed by those at Netflix and Snapchat.
Paysa primarily tracks salary data in the tech industry. It sources income data from consumers, employers and government sources, such as the wage database for foreign workers, while many salary tracking platforms rely heavily on consumer reporting only, a company spokesperson told Observer.