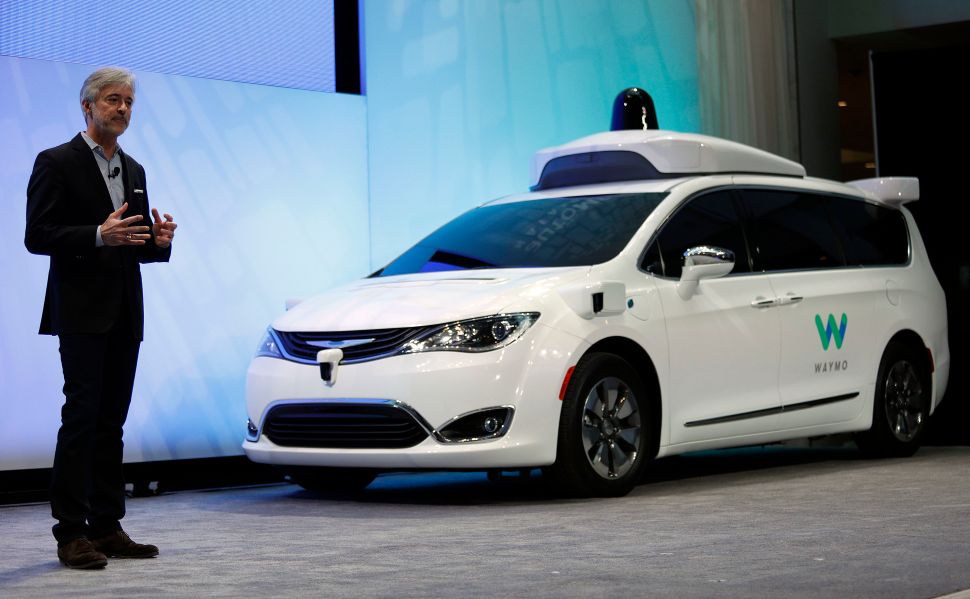 When it comes to self-driving cars, there's one company with "Waymo" experience than the rest.
Google (GOOGL)'s autonomous vehicle unit logged the most test miles on public California roads last year. Waymo cars traveled 352,545 miles, according to data from the state Department of Motor Vehicles.
That's a steep drop from the 635,868 miles Waymo drove in California in 2016, but that's mainly because the company moved much of its fleet to Phoenix last year.
According to the Wall Street Journal, Waymo plans to launch a commercial driverless car ride-hailing service in the city by the end of 2018.
The company's vehicles also logged 2.7 billion hours in simulators in 2017.
GM, which recently unveiled a self-driving car without a steering wheel or pedals, was a distant second in California's rankings. The company's Cruise Automation unit logged 132,000 miles on state roads last year after driving fewer than 10,000 miles in 2016.
California has become the main testing ground for driverless cars, not only because many manufacturers are based in Silicon Valley, but also because the state requires more public disclosure from automakers. And unlike New York, autonomous cars in the Golden State don't require a police escort.
Both Cruise and Waymo reported making headway on one important metric: disengagement, or the amount of times autonomous technology failed. In these cases, human operators had to deactivate the self-driving function and control the vehicle themselves.
Cruise operators had to take control 0.797 times for every 1,000 miles driven, compared with 18.51 times the previous year. Waymo also improved its rate to 0.179 times per 1,000 miles, compared to 0.195 times in 2016.
On the flip side, Cruise also had the greatest number of crashes during driverless car testing with 22. Waymo, by contrast, crashed only four times.
Google did not respond to an Observer request for comment.
One notable company did not submit self-driving car data to the California DMV: Tesla.
The automaker said that since its cars are semi-autonomous, it would be too difficult to separate self-driving statistics from normal car statistics. The company also claimed it was more difficult to get geographic data since its vehicles are tested globally (even though Waymo easily separated mileage by geography).