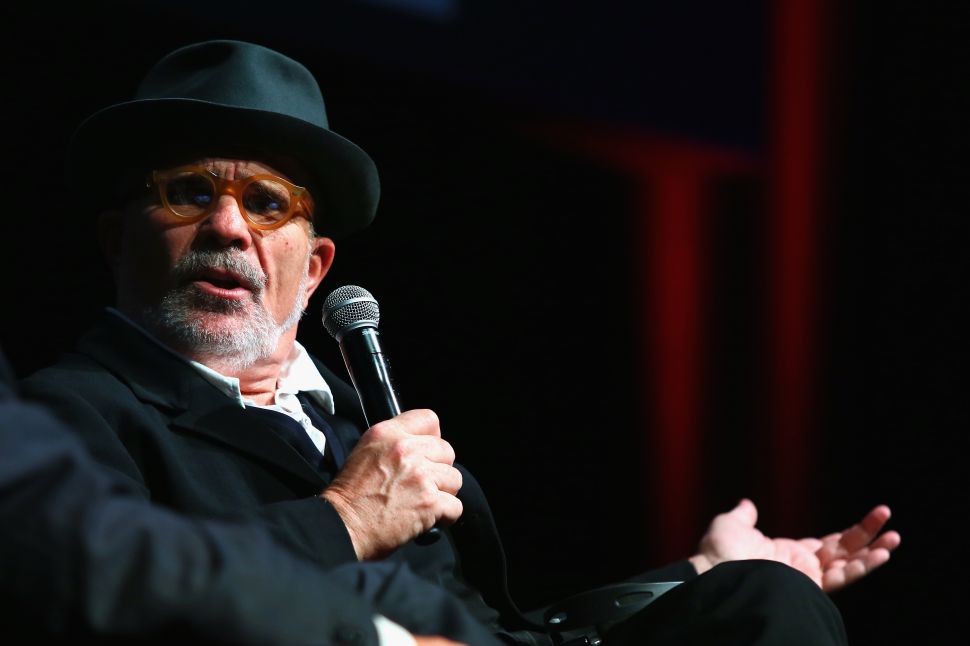 David Mamet is a Pulitzer Prize-winning and Tony-nominated playwright and author who has turned his attention and pen towards Harvey Weinstein.
Oh boy.
The 70-year-old theater veteran told The Chicago Tribune that he recently wrote a play about Weinstein following the disgraced movie mogul's sexual assault scandal.
The script's working title is currently Bitter Wheat, and according to the outlet, a Chicago stage actor who has transitioned into film is interested in starring. Cue the rampant speculation! (For what it's worth, the multi-talented John C. Reilly was born in Chicago and is no stranger to live theater.)
This is not the first time Mamet has tackled sexual abuse.
The writer's Oleanna premiered in 1992 and focused on the power struggle between a university professor and one of his female students, who accuses him of sexual exploitation, ruining his opportunity to be awarded tenure. However, it's unclear how the play's controversial material would go over with a general audience.
"I think about this a lot now. I have a bunch of daughters, a young son," Mamet told the Tribune. "Every society has to confront the ungovernable genie of sexuality and tries various ways to deal with it, and none of them work very well. There is great difficulty when you are switching modes, which we seem to be doing now. People go crazy. They start tearing each other to bits."
However, Mamet's play has drawn criticism from some, most notable playwright and filmmaker Leslye Headland, who penned the play Assistance which was inspired by her time as Weinstein's assistant. She took to Twitter to voice her complaints.