"I'm still going to eat hamburgers and you better believe it will have cheese and a delicious sauce," recipe developer and cookbook writer Lindsay Maitland Hunt promised over pastries at the millennial pink women's workspace, The Wing. Hunt created the cookbook Healthyish to make tasty recipes that are just healthy enough—and she has plenty of experience, as a recipe developer for Real Simple, Country Living and BuzzFeed. Healthyish offers a new way to cook and eat, without the extremes so often embraced on Instagram.
If you're tired of permanently shelving cookbooks entirely filled with kale recipes or looking at pictures of pastries before foregoing the dozens of steps required to make them, Healthyish offers a collection of recipes that are flavorful and practical, with a focus on balance and portion control.
"I grew up feeling very comfortable in the kitchen which I think is unusual, at least currently in our generation," said Hunt, who grew up in the Los Angeles area. At 15, she started a baked goods stand with her mom at the local farmer's market in Jackson, Wyoming, where her family escaped to each summer. "This was in 2002 when food was not cool," she joked. "We had a hand-made laminated sign that we hole-punched and strung up. I hand wrapped coffee cakes, brownies, cookies and banana bread."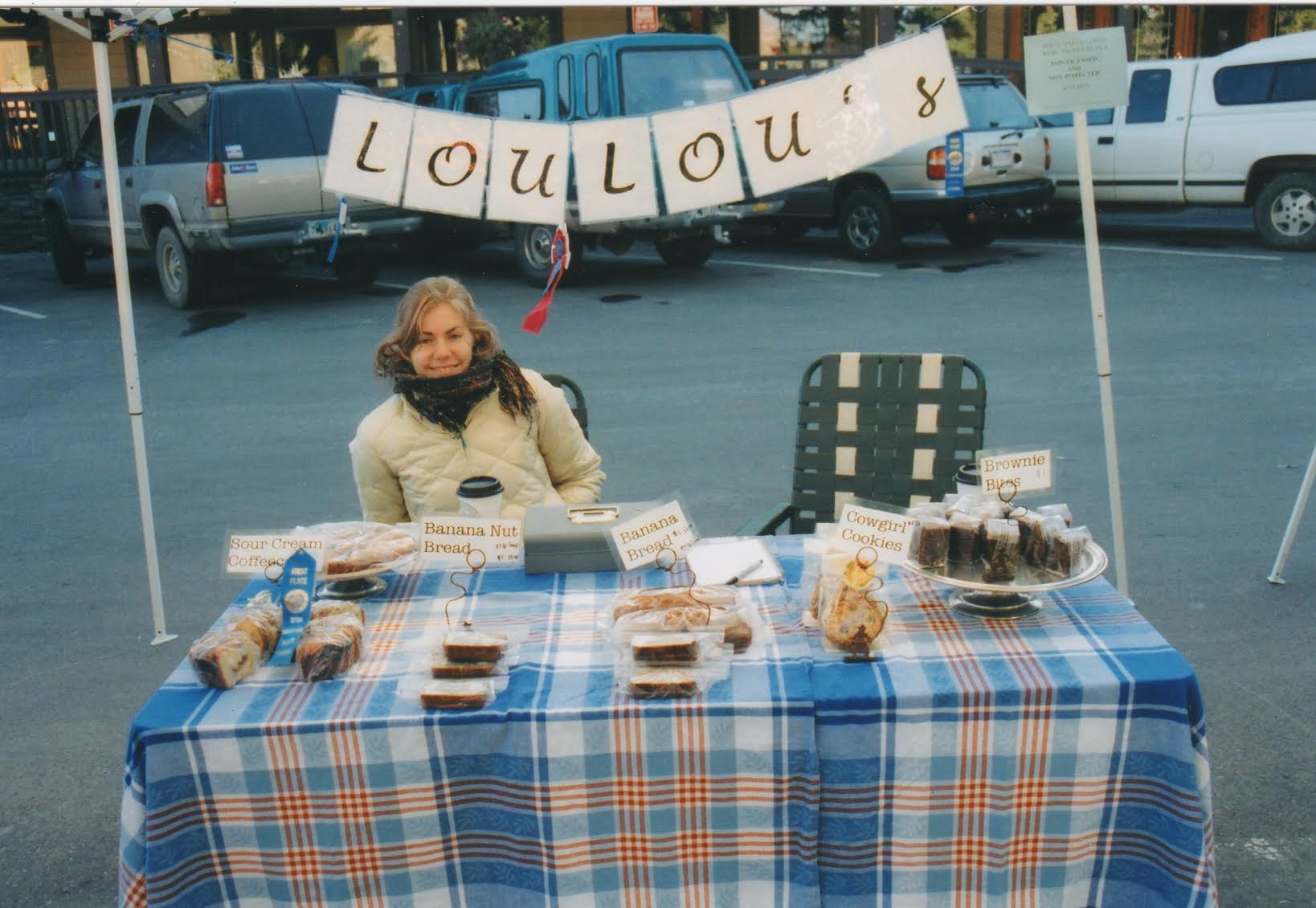 "I definitely didn't understand that what we put into our bodies influences how we feel and how we look. At that point, I was coming from a very emotional place. I was really confused about my body image growing up in L.A. The overwhelming message at that time in L.A., growing up in the 90's, was there's something wrong with you," Hunt explained.
There's since been a shift from the '90s focus on stick-thin supermodels, but the rise of Instagram has made food even more visible, whether the focus is on meal prep and cleanses, influencers trying a Black Tap milkshake or the impossibly slender Bella Hadid being photographed with slices of pizza. "With pictures of models eating these massive things, we've gotten to this place of extremes and that's where it came from. I was baking all this stuff but also eating Lean Cuisines to try and manage my weight. When I realized I could just make a massive bowl of salad that has cheese, avocado and bacon, that will fill me up but also be good for me, that was crazy."
Almost all of the recipes in Healthyish can be made vegetarian, but for carnivores, there are chapters devoted to pork and beef, chicken, turkey, fish and shrimp. Some of the vegetarian standouts include the polenta rounds with fried eggs and an easy avocado-bean salsa and a crispy broccoli paired with burrata in a sheet pan. The book does contain kale recipes, like Caesar salad, which features curried cauliflower, for an unexpected twist. The Healthyish soups are simple enough to make for meal prep, like the curried sweet potato soup and the cheesy broccoli and pea soup topped with parmesan. One of her favorites? The one pot whole wheat spring pasta that's packed with pantry staples.
Hunt's baking expertise eventually led her to culinary school—but with plenty of detours along the way. While looking at colleges, she had lunch at the Culinary Institute of America, dubbing it "Hogwarts for food." But she ended up at Dartmouth, majoring in Studio Arts and minoring in Arabic. Then, she studied abroad in Morocco, which influenced her recipes. "Every moment I wasn't doing homework, I was running around the city, eating everything I could."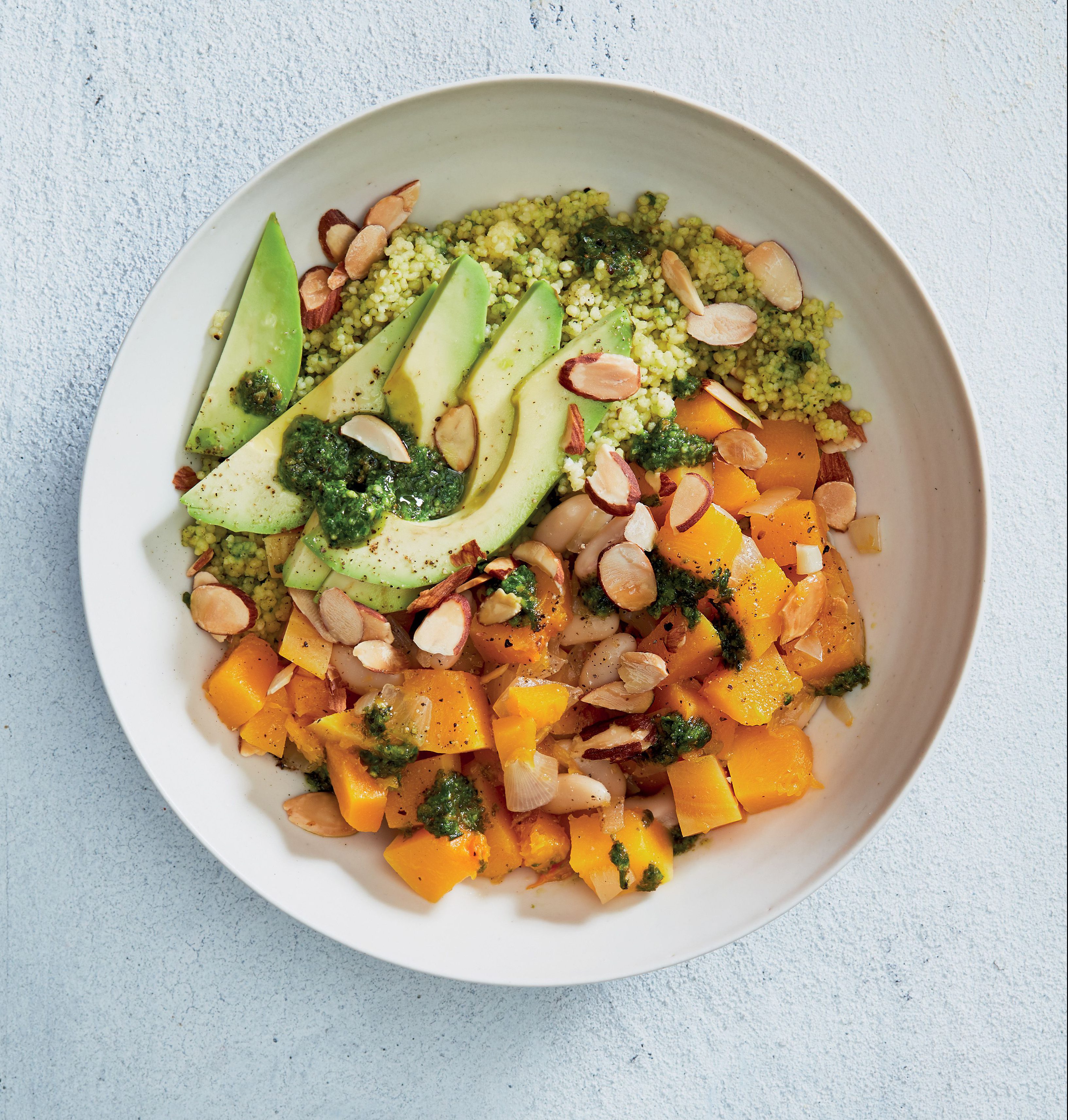 After college, she moved to New York to work at a startup but quit after three days. "I went to a New York bartending school for one week. I deleted my whole real resume, put on all black…and any restaurant I passed, I asked if they were looking for a bartender." In a serendipitous twist, she ended up working at Blaue Gans in Tribeca, the sister restaurant of Wallsé, a Michelin-rated Austrian restaurant in the West Village, since they needed a bartender to start that night.
She went on to complete the six-month program at the French Culinary Institute, which is now known as the International Culinary Center in Soho, and then landed an internship with Sarah Copeland, who was working on The Newlywed Cookbook at the time. There, she learned about recipe testing and food styling. "It matters that you test the recipe so the recipe works in someone else's home. It matters that you food style so it looks appetizing and accurate. It matters that you take a nice photo of food because it's an advertisement for the recipe," she said.
From there, she worked in the test kitchen at Real Simple, where she became a full-time recipe developer. "That's where I learned the hows and the whys of creating a good recipe. Always asking yourself, 'do you need that extra ingredient or that extra pot and pan? What's it going to feel like to the home cook?' That person is probably a mother or a working woman. Keeping the consumer in mind [and] the reader in mind while creating the product made sense to me."
When she went freelance, Hunt spent time in the Food Network's test kitchen and developed recipes for Country Living and BuzzFeed, pre-Tasty. She mastered the art of relating to a broad audience at BuzzFeed, which she applied to the recipes in Healthyish. "Healthyish is not about having to live a certain way because I live this way. It's about the food, not having the right kind of fork and table and beautiful white walls," she said.
About eight months after she sold her book, Bon Appetit's spinoff site Healthyish popped up, which she sees as a welcome—and very visually appealing—addition to the food scene. "The word healthyish is being used all the time. When I was at BuzzFeed, the articles that were doing incredibly well on the health vertical had the word healthyish in them," she explained. Even Infatuation, the cool kid review site, is often asked to recommend healthyish restaurants.
Unlike cleanses and diets, this movement isn't about judgment or intimidation. "Healthyish is the new farm-to-table. What's so strange about healthyish is it's kind of an anti-trend. This is the way you're actually eating, so why don't we just celebrate it?" she asked.