On Monday, 370 of New York's most powerful men and women turned out in support of the prestigious Women's Board of the Boys' Club of New York, who hosted their annual Winter Luncheon. Co-chair Kristen Allen invited her friend Thomas L. Friedman, Pulitzer Prize winning New York Times columnist and best-selling author, to speak to a sold-out crowd of bankers, socialites, fashion designers and philanthropists. Friedman's talk was entitled, "How to run a country, find a job and build community in the 21st century." And indeed, it would be hard for anyone to imagine a better crowd for networking than the cast of New York power brokers from the worlds of politics, journalism, finance and society who gathered under the arches at 583 Park Avenue.
"My God," Kamie Lightburn told Observer, "This is the only lunch in New York that straight men actually attend! Everyone who is anyone is here."
What began as a "women only" luncheon at the exclusive "Ladies only" Colony Club on Park Avenue has, over the last six years, become the event to hobnob with the likes of Clinton Global Initiative founder Douglas J. Band, Former NYPD Commissioner Raymond Kelly, and partners of Brown Brother Harriman, 10 of whom either took tables for the event or attended with their wives.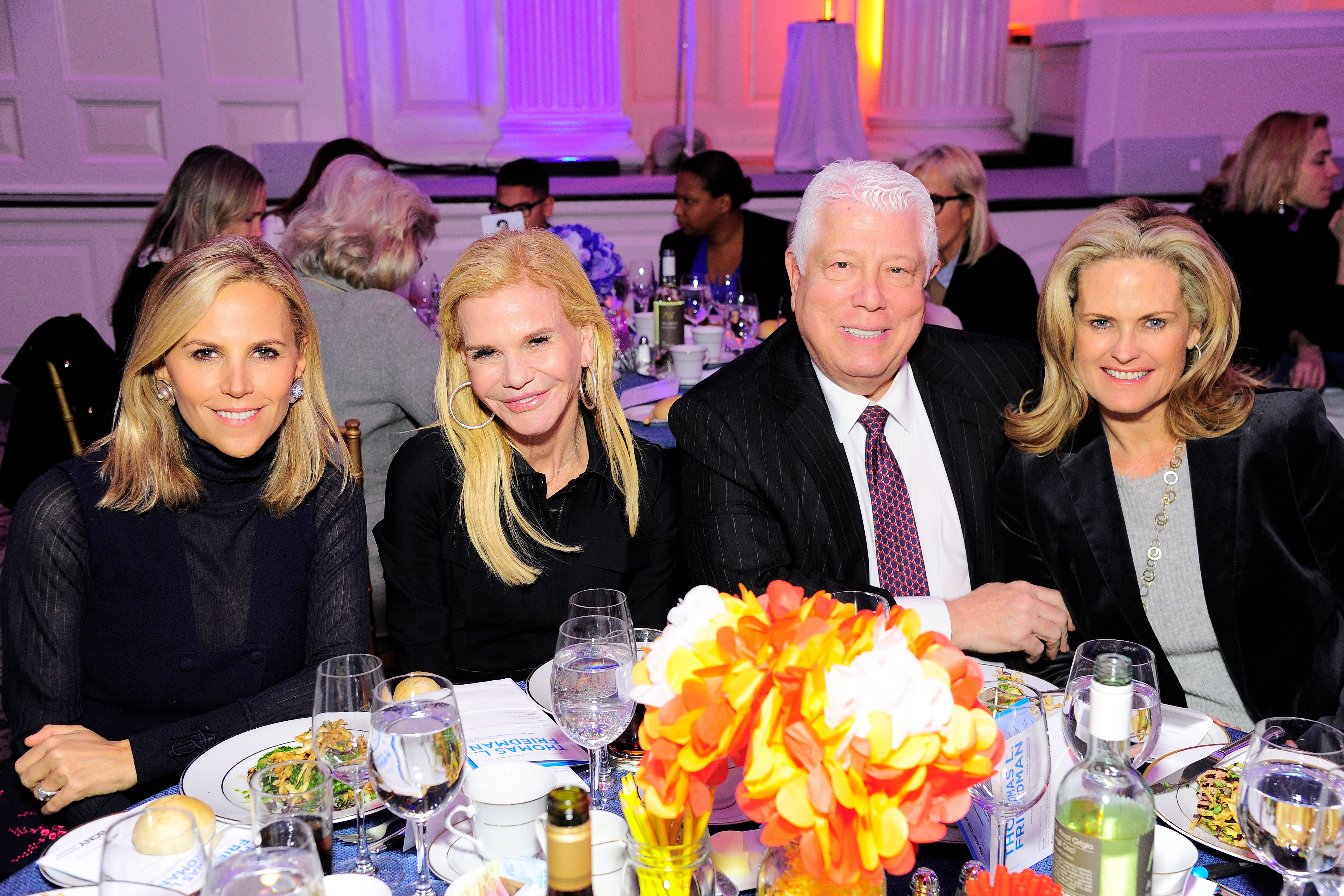 "Originally, men weren't even allowed," Brown Brothers Partner and NYBC President Bill Tyree told Observer. "The first time I attended, there were just a few trustees sprinkled among the Women's Board members and their guests. That gave us the license to feel like we were actually included. Over time, I guess they relented and allowed us in." The all-male tables made up an entire row at the back of the room, something Observer found curious and kind of funny. "We actually asked for the back row, in case anyone needed to leave to get back to the office," Tyree laughed. "But the speakers are so good, everyone always stays until the end."
Indeed, in past years, speakers have included Sheryl Sandberg, Chris Christie, Cory Booker and Michael Bloomberg.
The event had all women tables, all male tables, and some co-ed tables, hosted by couples like George and Calvert Moore and Betsy and Robb Pitts, with women board members and their spouses. "This lunch is the perfect format for a benefit, very efficient," Tyree told Observer. "You support a deserving cause, learn something important from a rock star like Tom Friedman, and are back at your desk by 2pm. Those who want to linger longer can. It works for everyone."
BCNY Trustee Averell Mortimer, whose great-grandfather, railroad magnate E. H. Harriman, founded the original club in 1876, hosted a men only table, as did Lee Ainslie, Collin Heffron, David Howe and Zach Bacon.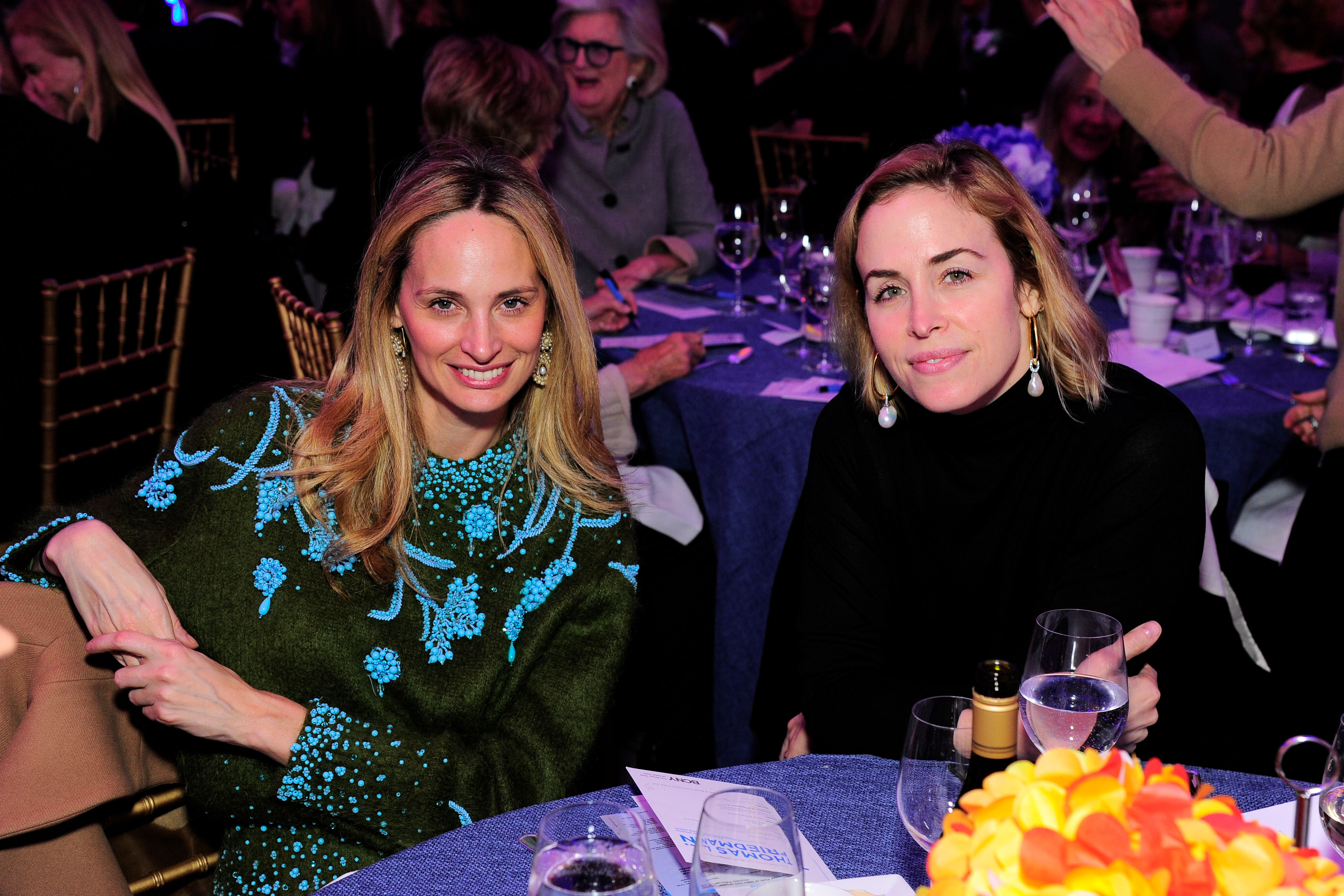 Not to be outdone, New York Society's most notable and accomplished women, including Tory Burch, Serena Boardman, Lauren Santo Domingo and Diana Taylor attended, as did high society ladies like Jamee Gregory, Caryn Zucker, Burwell Schorr, Amy Griffin, Hilary Geary Ross, Dara O'Hara, Claudia Overstrom, Alexia Hamm Ryan, Eleanor Ylivisaker and Danielle Ganeck,
While beautiful, the event decor was as straightforward as some of the no-nonsense guests."I actually like that there are paper flowers and art supplies on the tables," one guest commented. "This is as it should be. All the money going towards the cause."
The Tompkins Square Club, as the BCNY was originally known, was located in the rented basement of the Wilson School on the Lower East Side and began with three boys. Harriman's idea for the club was to provide a place "for the boys, so as to get them off the streets and teach them better manners." Today, the BCNY still focuses on what they call "The Four C's": competence, confidence, character and connectedness. Programs like "Step to Respect" and "Real Men," BCNY's masculinity program, instill these values. "All are taught to be respectful boys, and ultimately men," Women's Board President and life-long New Yorker Ritchey Howe told Observer.Boys aged six to 18 also receive free academic tutoring, art and music classes. Many boys participate in community service projects, others attend a five week-long summer camp. The cost to join is only $5 per boy. Over 140 years later, The Harriman Clubhouse has touched the lives of almost one million boys.
Society furrier Dennis Basso told Observer, "We sponsored the Gala in the fall. After hearing about the incredible work the Boys Club does, how they really shape these young boys into incredible men, I decided that anything the Boys Club does is something I want to be part of and support." Basso went on to give the example of Boys Club veteran and Board member Valentino Carlotti, who Basso heard speak at previous Boys Club event. "Here was a kid who started out in a Boys Club program, who went on to go to Yale, to Harvard Business School, to work at Goldman Sachs, to build a beautiful family. Now he's the executive vice president and global head of business development of Sotheby's. It was extraordinary to hear about the impact this organization had on his life, and on the lives of so many others."
In his hour long talk, which focused on his new book, Thank You for Being Late, Friedman addressed an array of issues varying from climate change, the absence of God in cyberspace, and the notion that the "digital divide is over" and that it has been replaced by a "self-motivaton divide."
"Being a lifelong learner is the single most competitive advantage a person can have," Friedman said. "It's not the strongest, not the smartest, but the most adaptive who survive." At the same time, Friedman opined that "ethics is central" in a world where most of us spend over 51 percent of our time online. The internet, he said, is a "God–free zone" where there are no rules, except the ones we make ourselves.
"I was honored to be here in support of an organization doing such great work around community building," Tom Friedman told Observer. "The Boys Club exemplifies exactly the kind of community values I discuss in my book."
Committee co-chair Shabnam Henry told Observer, "I loved the take away message, which was that every single one of us can have an impact in the world today. Technology makes anything possible. But at the end of the day, it's The Golden Rule that matters most."