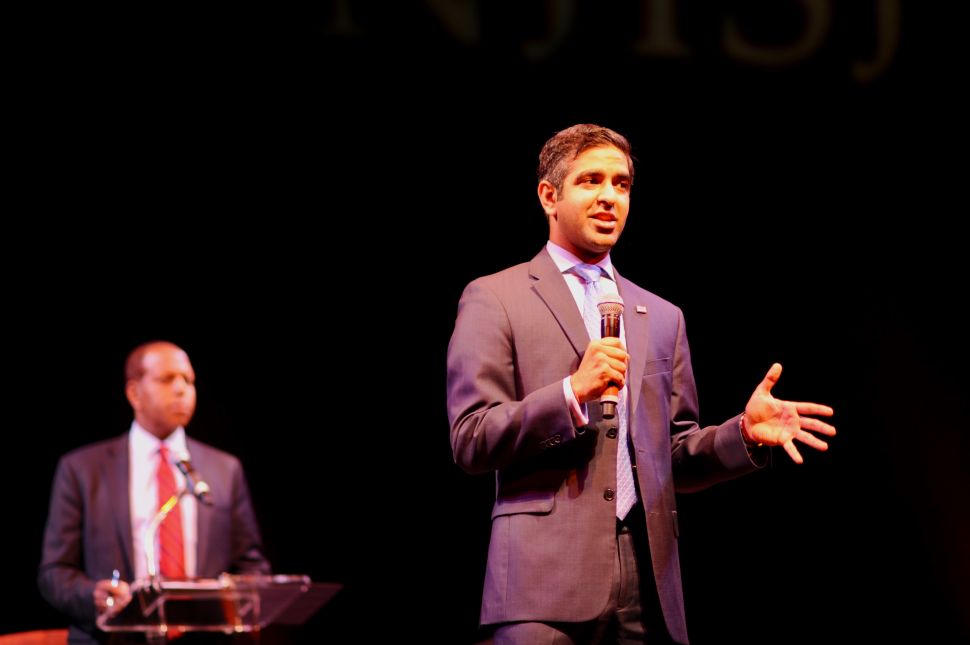 Hirsh Singh, a South Jersey engineer and former candidate for governor, announced Tuesday that he is running for Congress to replace retiring Rep. Frank LoBiondo (R-2).
Singh, who finished a distant third in the Republican gubernatorial primary last year, said he would support President Trump's agenda and stand up to House Minority Leader Nancy Pelosi (D-Calif.) if elected to the seat.
"South Jersey deserves a conservative champion in Congress—someone who will defend the president's agenda, fight to bring our fair share of tax dollars back to South Jersey, and stand up to Nancy Pelosi and the radical left," he said in a statement. "The president's agenda of slashing regulations, cutting taxes, and returning decision-making to state and local governments is working to grow the economy and must be supported."
Republicans have been searching for a candidate to replace LoBiondo, who unexpectedly announced his retirement on Election Day after serving 24 years in Congress.
Democrats quickly coalesced around state Sen. Jeff Van Drew (D-Cape May), who already has the support of South Jersey powerbroker George Norcross and all eight of the Democratic county chairs in the district.
The other declared GOP candidates in the district are former Atlantic County Freeholder Seth Grossman, Somers Point City Councilman James Toto, former FBI agent Robert Turkavage, defense and aerospace contractor Brian Fitzerhert and activist Mark McGovern.