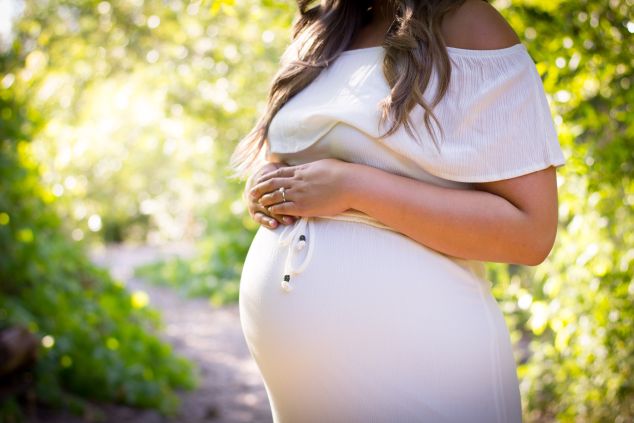 Every day, more than 800 women around the world die from complications of pregnancy and childbirth. That's more than 300,000 girls and women each year. Between 6 and 9 million more experience serious complications, many of which have lifelong consequences. As NPR recently reported, in the U.S., Black expectant mothers are 243 percent more likely to die from childbirth-related causes than white women. Black women are also 49 percent more likely to deliver prematurely than white women, while black babies are twice as likely to die before reaching their first birthday. In New York City, a black woman is 12 times more likely to die from pregnancy complications than a white woman. Currently, the United States is the only industrialized country with a rising maternal mortality ratio. A 2016 analysis of five years of data found that black college-educated mothers who gave birth in local hospitals were more likely to suffer severe complications of pregnancy or childbirth than white women who never graduated from high school.
So why is giving birth in America so dangerous for so many, and why is this getting worse instead of better?
Women in America frequently face poor access to health care, experience overuse of medical interventions, and enter pregnancy with chronic conditions. Also, financial, racial, cultural and systemic barriers leave women of color and low-income women with lesser quality care, or no care at all.
Disproportionate access to affordable health care is the main reason the U.S. maternal mortality rate is so much higher than that of countries in the Western world. Black expectant and new mothers in the U.S. die at about the same rate as women in countries such as Mexico and Uzbekistan, the World Health Organization estimates.
There is also a surprising maternity care provider shortage nationwide. In the United States, nearly 66 million people live in areas where there is a shortage of health care providers. Nearly half the counties in the U.S. do not have a single obstetrician providing maternity care. For women living in a rural part of a state like Montana, they may have to drive as far as five hours round-trip to receive prenatal care or to give birth in a hospital.
Arline Geronimus, a public health a public health researcher and professor at the University of Michigan's Population Studies Center, coined the term "weathering" to describe the erosion of health that impacts people of color much earlier in life than white Americans. Borrowing the term from environmental studies, weathering is similar to the soil erosion that happens overtime due to exposure to the elements—a small buildup of negatively impacting events eventually leads to a massive landslide or avalanche. In humans, this erosion is the accumulation of manageable chronic illnesses.
I have coined my own term for this phenomenon, which actually affects both black men and women. I call it " the emaciation effect"—a constant mental dehydration and underlying starvation caused by ongoing stress and discrimination.
This thesis is not new. It has been repeatedly offered put forward by some of the most celebrated writers in the black community in various memoirs and books. Poet and memoirist Elizabeth Alexander, who recited her poem Praise Song for the Day, at the first inauguration of Barack Obama, talks about these struggles in her memoir, The Light of the World, a New York Times bestseller and Pulitzer Prize finalist. In describing the early death of her husband, Alexander notes, "Black men die more catastrophically across class than anybody else in America." Pulitzer Prize winning author Toni Morrison in the American masterpiece, Beloved also speaks to the high incidence of grief in the community from premature death: "Not a house in the country ain't packed to its rafters with some dead negro's grief."
In working on my own memoir now about my husband's death prematurely at age 34, I am constantly thinking about these issues of health, resilience and outcomes, particularly, in cases where there is an underlying rare disease. In Geronimus's study, she cites an interview with Emerald Snipes Garner, who spoke about the death of her beloved sister Erica. Garner used a metaphor that perfectly articulates the emaciation effect. She describes the stresses led to Erica's death at age twenty-seven as similar to what happens to a Jenga stack as the game goes on. "They pull out one piece at a time, at a time, and another piece, and another piece, until you sort of collapse and you start losing pieces of your health and well-being."
There's a point where enough fragments of your being have been pulled out, that you can no longer withstand it, and you collapse. As women are subject to a major health event at the advent of starting (or growing) their family, we can see the effects of weathering and mental emaciation accelerating for African-American women bearing children.
It must also be acknowledged that the issue is multi-faceted, and cuts across education, socioeconomic status and wealth. In other words, studies show that all black women are at risk, regardless of how educated or wealthy they are. In an interview with Vogue, tennis star Serena Williams told the magazine how she self-diagnosed a life-threatening emergency after giving birth. Shortly after delivering her first child, Alexis Olympia Ohanian Jnr., the tennis star suddenly felt out of breath and assumed she was having a pulmonary embolism, given her history of blood clots. According to Vogue, "She walked out of the hospital room so her mother wouldn't worry and told the nearest nurse, between gasps, that she needed a CT scan with contrast and IV heparin (a blood thinner) right away." Serena's story in Vogue has further highlighted the plight of black women.
Serena Williams has also endured her fair share of tragedy: the drive-by murder of her older sister Yetunde Price in 2003, and a slip on a piece of broken glass at a Munich restaurant that led to pulmonary embolisms, in turn leading to a year on the sidelines. These events preceded the five most brilliant seasons of her career Like Serena Williams, I suffered complications in giving birth to my first child. I had to eventually undergo an emergency C-section after the baby's heart rate plummeted to dismal proportions. The doctors called it "failure to progress past 8 centimeters" and we just left it at that. As a former epidemiologist, I did not put much thought into it. However, when my husband passed away three years later (eight weeks after I gave birth to my second child), I started to think more and more about health outcomes in the black community, and what we need to do about it.
Now I have a little girl, Ella-Alexia, who wants to become a doctor. As I think about her future, I realize more and more that like Serena, she will have to learn to take her health in her own hands, to become a fierce advocate of her own health (as well as others).
What will that mean for my daughter, as she continues this fight, and what can we do about it right now? Certainly prevention strategies must be instituted to protect black pregnant women, and that can only happen with an increased awareness of the issue. But without dealing with the kind of more structurally-rooted factors that lead to weathering and the emaciation effect—across education, socio-economic status, or class—we're not going to see much change. Deliberate action must take place and we must be committed to having this dialogue continue at all levels of society. This will be the challenge for both Ella-Alexia and Alexis Olympia Ohanian Jnr. and their peers—to carry the torch of these societal issues. We owe it to them to start the conversation now.
Keisha Blair is the Co-founder of Aspire-Canada, a mentorship organization for young professionals. Read her full bio here.