Despite more designers than ever before decamping to Paris Fashion Week (Altuzarra, Proenza Schouler and Rodarte, to name a few) and despite declarations that NYFW is lacking inspiration, the New York shows still have their own vibe. Not to mention a strong circuit of designers who will probably never leave.
Marc Jacobs and Michael Kors will likely always be key to New York's traditional fashion world, but at the same time there's also a growing following of new, young cutting-edge designers and mainstays; the big names that almost anyone recognizes on a global scale. Here, we talked to five New York designers about their first NYFW show ever and how things have changed since then.
Mansur Gavriel
Since Floriana Gavriel and Rachel Mansur founded Mansur Gavriel in 2012, it's become synonymous with well-made, chic bags and as of late, clothing, jackets and shoes. This season, the designer duo did woven fabrics for the first time, which came in the form of gauzy jackets, tops and coats. Up next for the brand? A third U.S. boutique, set to open in L.A. this month. We spoke with Gavriel, one half of the designer duo, backstage before their Fall 2018 show.
What did your first-ever NYFW mean to you?
The first ever presentation was for Spring 2016. It was subtle, in a beautiful space. We had an entirely pink immersive environment, and we had really visually merchandised the products for the first time. We didn't have a store presence at that time, so it was the first time we could create a feeling for the brand—for everybody, but also for us. It was really touching, and a great moment.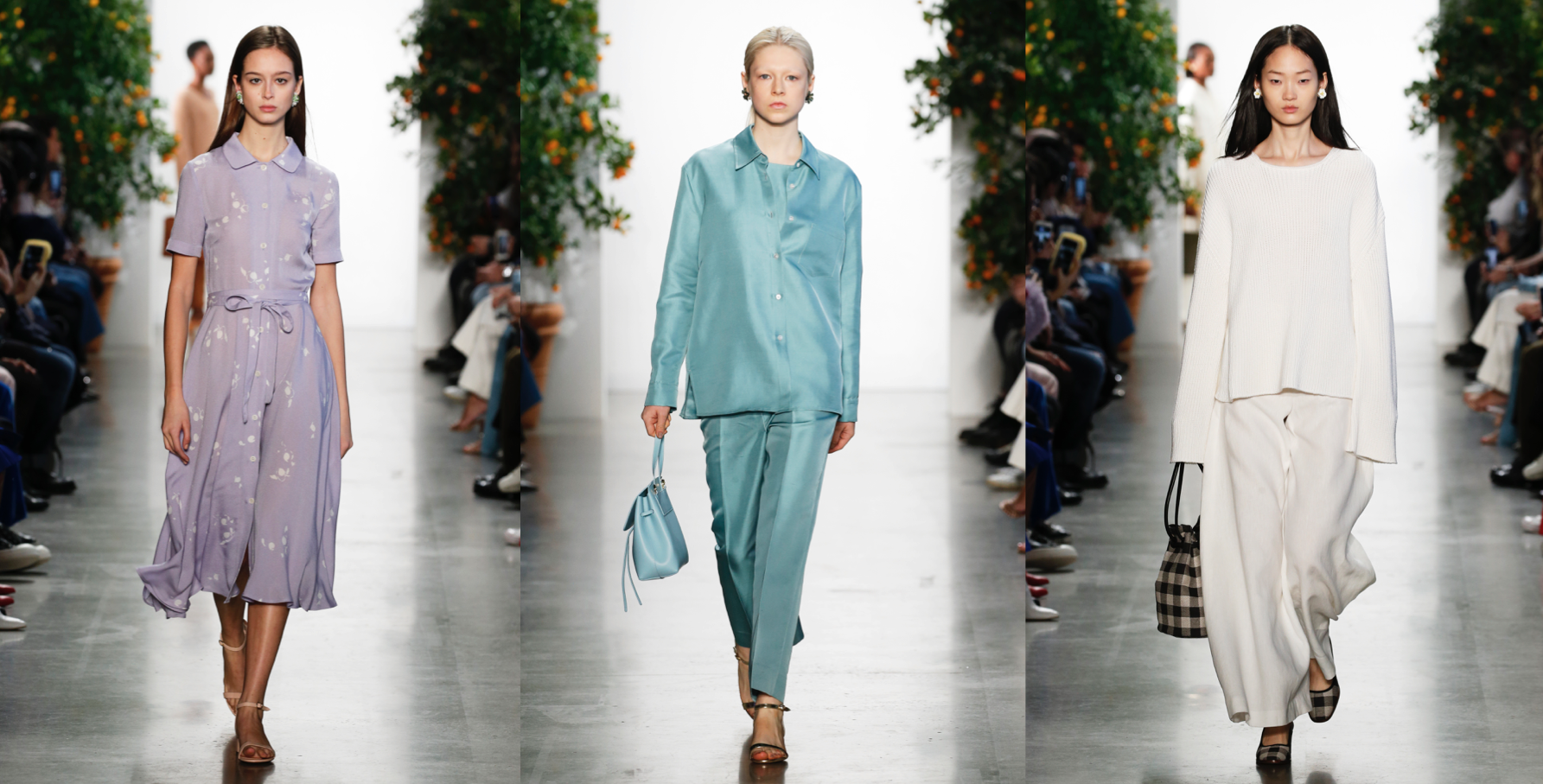 Was there a moment that stood out?
It was when Rachel and I saw that [the set] was still being built. We realized how beautiful it was.
How has NYFW changed today?
We're very in our bubble and our show is our main focus, so we don't necessarily feel what's going on outside.
Chromat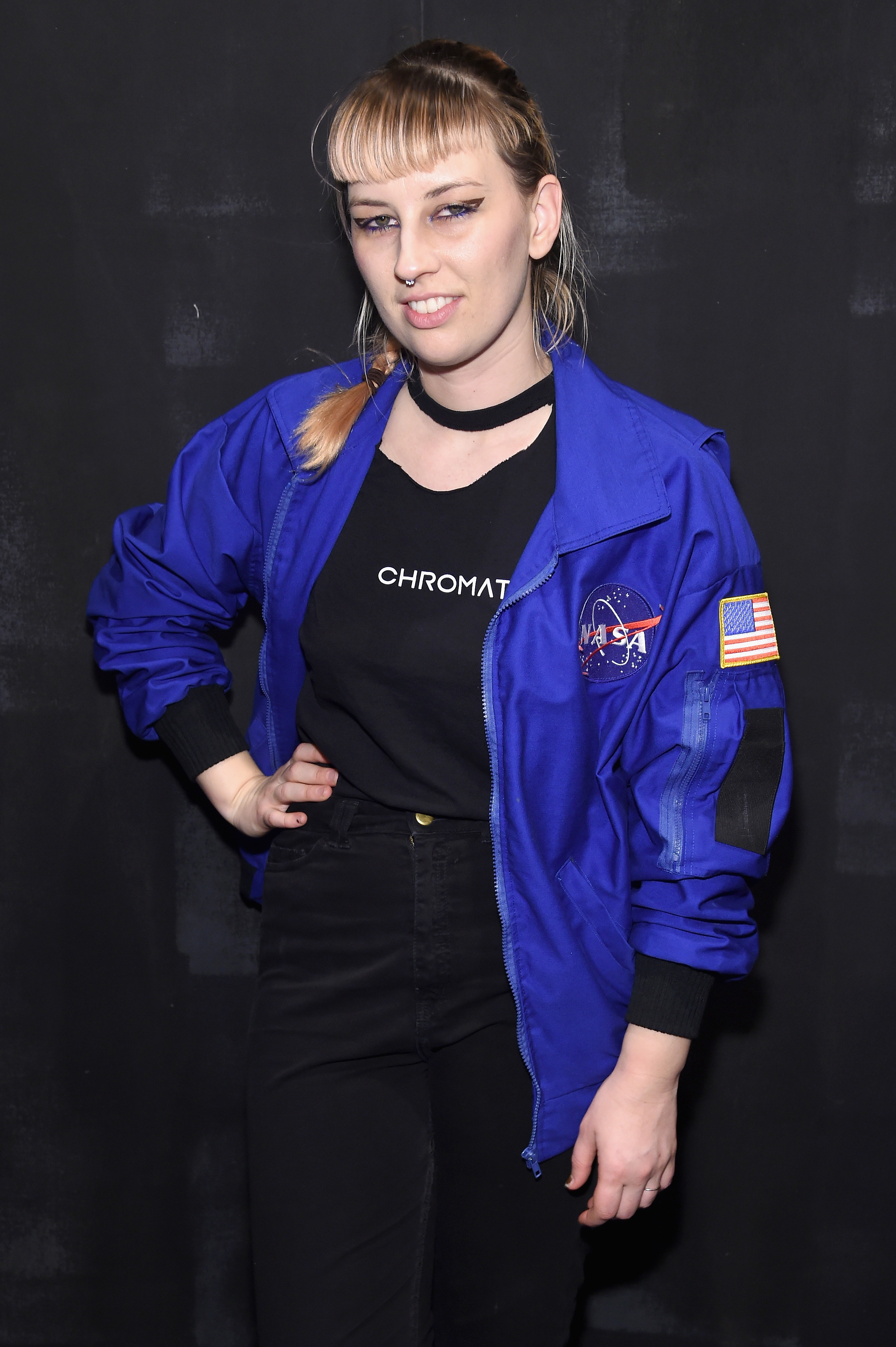 Chromat has become well-known each season for a focus on diverse casting, as well as an inventive approach to activewear and swimwear. Founded by Becca McCharen in 2010, the label has taken inspiration from McCharen's background in urban design, too. This season, the brand returned to its roots—and had models accessorize with Cheetos.
What did your first-ever NYFW mean to you?
Our first NYFW show was super DIY—I had a friend who hangs art shows do the lighting, all the models were friends of ours, the makeup team was friends who all did it as favors. We had no sponsorships and everyone was doing it for the first time. It was all built by and for our community. That friendship and love and support is still at the core of our runway shows today.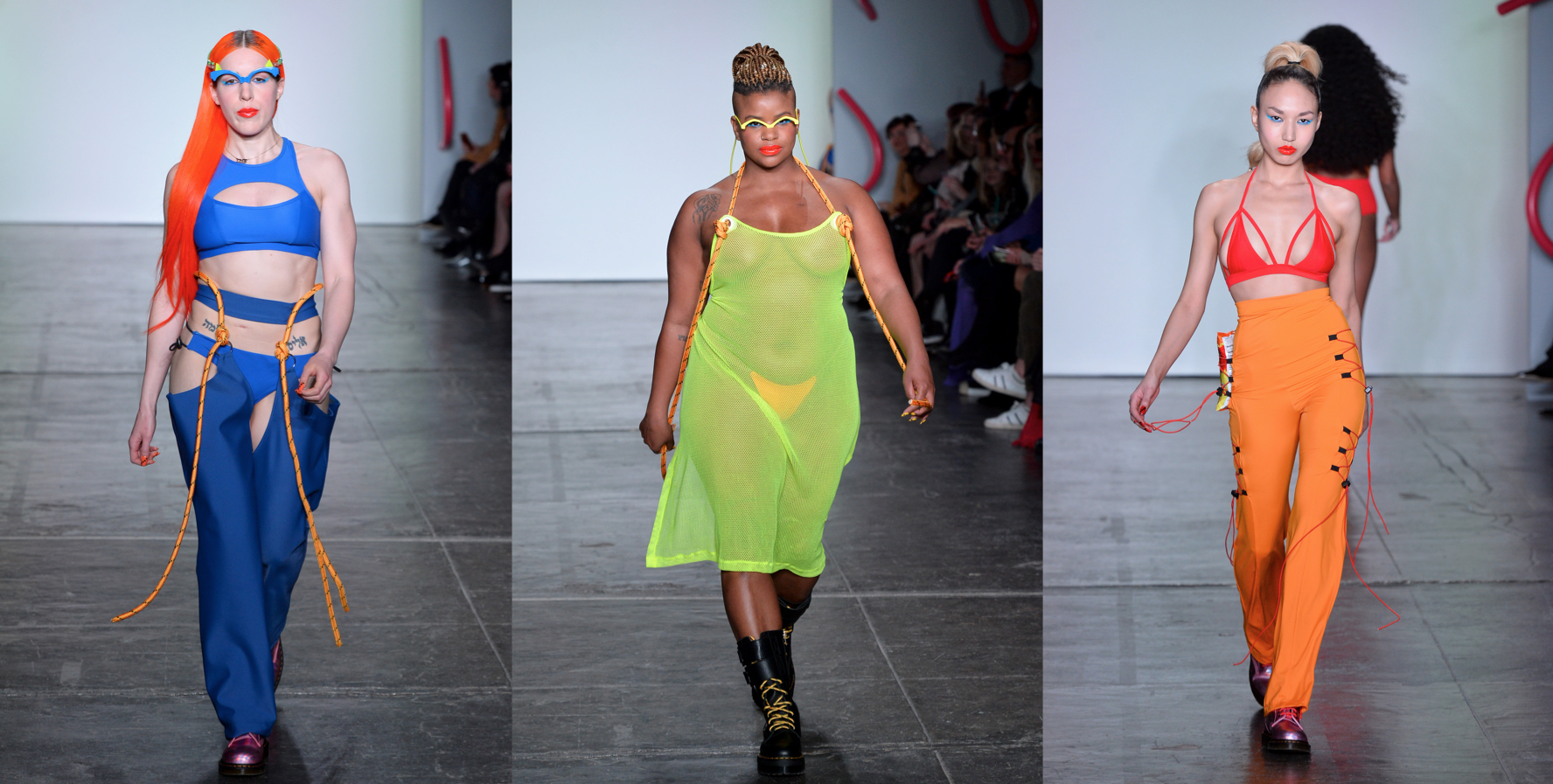 Was there a moment that stood out?
I remember one part of the show where the DJ—Frankie Sharp—played a Björk song, and everything felt like it was in the right place.
How has NYFW changed today?
It's funny because this season we are showing in the same space as Chromat's first ever NYFW presentation in 2014: Industria! Four years later, we are a massively different brand. Mainly, we've become more commercial which has ensured our longevity and financial success. In order to grow, we have found our strengths sales-wise and continued to develop those facets of our design.
PRISCAVera
As a relative newcomer to the NYFW game, PRISCAvera has quickly picked up small but cult-like following. The brand just presented its first NYFW show last September, but already, the line is sold at retailers such as Ssense, Opening Ceremony, Totokaelo and Moda Operandi. Launched by Prisca Vera Franchetti in 2015, PRSICAvera focuses on modern pieces with a twist, made with traditional craftsmanship. This season, Franchetti took inspiration from "childhood memories of the '90s arcade game Tekken 3," and included a light performance before the show, reminiscent of TEKKEN 3.
What did your first-ever NYFW mean to you?
I remember perfectly the moment I decided to have a show, as soon as the idea of presenting my collection in a runway format entered my mind it immediately became an obsession. Being a small operation it was quite a risk to take, but having the support from IMG, NYFW and MADE—and all the people that got involved in my team—meant the world to me. Showing for the first time was also a turning point in the personal experience I have with my work. It gave me a much clearer vision of what I want to say and how I want to say it.
Was there a moment that stood out?
The moment that stood out the most was the instant when I returned backstage after the finale wave and all the models came cheering and screaming towards me at the same time and I was buried in an overwhelming group hug backstage. I was not expecting that at all. It was such a wonderful way to come down from all the tension and a reminder that a fashion show is supposed to be fun and light as well.
How has NYFW changed today?
NYFW has been labeled as more of the commercial and sales oriented fashion week, and I think that that is changing. There is a certain palpable hunger and excitement for new talent. New York City truly invests in younger designers.
J. Mendel
As the luxurious line that caters stunning lightweight furs and pretty gowns to fashion and Hollywood's elite, Gilles Mendel has been at the helm of the label J. Mendel for 37 years now—following in his father, Jacques', footsteps. In recent seasons, Mendel has opted for presentations, so that editors, buyers, clients and more can really see his sense of craftsmanship up close. But he still remembers his very first NYFW debut quite fondly.
What did your first ever NYFW mean to you?
 My very first runway show was, I thought, a perfect articulation of the DNA of the brand: Ethereal, highly-crafted gowns, with clear technical references to the fur masters of my ancestry. To this day, it remains among my favorites.
Was there a moment that stood out?
Having my father, Jacques Mendel, front row at my very first show.
How has NYFW changed today?
Since I first started showing, fashion week has evolved a great deal—it's not just about runway shows anymore. Brands are getting creative and showing in different formats, depending on what suits them.
The last few seasons, I have chosen to invite press and buyers to an intimate presentation, where they can really see up close the amazing craftsmanship and love that is involved in each piece of clothing.  It has been so amazing to be able to connect with people in that type of setting and personally take them through my collection.
Nicole Miller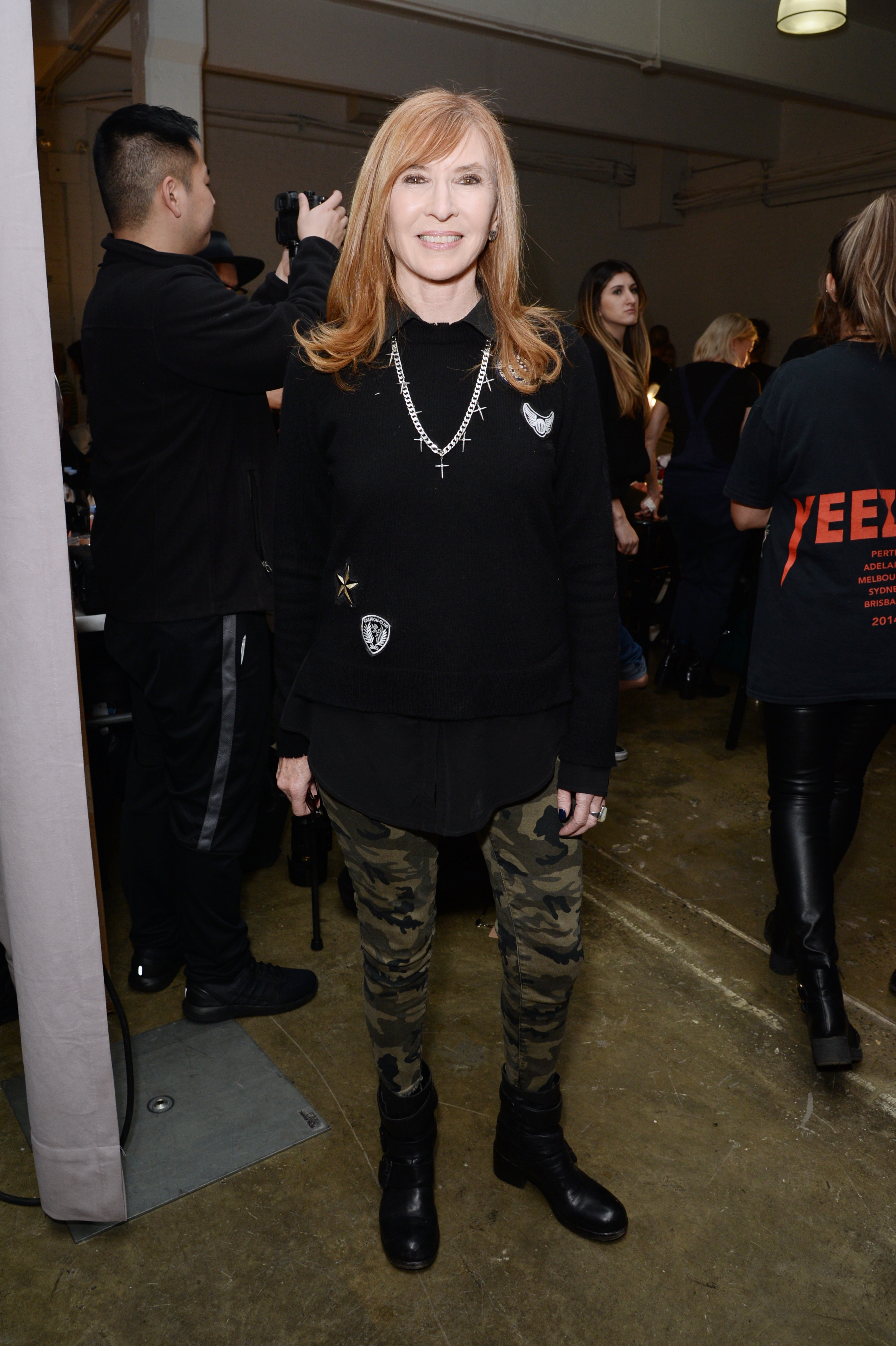 Texas-born Nicole Miller opened her very first New York City boutique in 1986 and staged her first NYFW show seven years after her line launched. Since then, she's become known for colorful prints and, her empire of home décor and furnishings. This season, the designer (and CFDA board member) went back to the runway in lieu of the presentations she'd been having for the past three seasons. The result? A collection for modern cool girls that consisted of wearable staples like leather jackets, fur-trimmed parkas and suiting.
What did your first ever NYFW mean to you?
I didn't have my first fashion show until we had been in business seven years, so I had waited a long time. My first fashion week was thrilling but in a way a bit of a shock because after I did one I realized I would have to do two every year!
Was there a moment that stood out?
Too many to mention, but some of my favorite memories are of the supermodels. Naomi Campbell, Linda Evangelista, Christy Turlington were all in my first show. They were such pros and made everything look amazing. I always walked down the runway with Naomi at the end.  Then Kate Moss, Amber Valletta, Nadja Auermann and Karen Mulder came along. I remember seeing Karen Mulder on the cover of WWD from the European shows. She had not been in New York yet and I didn't even know her name but I knew I had to have her! So I was beyond excited when I was actually able to book her. Karen Elson too—I remember seeing her on a magazine cover with her redhead bob, thought she was amazing and had her for the show that season.
How has NYFW changed today?
Everything has become so visible and much more democratic really. Social media has made fashion much more permeable – it's no longer only about those 500 people in a tent on 6th Avenue. Designers can reach almost anyone and with so much more immediacy now. The model scene is quite different too. There are so many more models now.  I have a few favorites that I use over again but it's very different from the supermodel days.  I would just be traumatized if I couldn't get a certain supermodel in the past. Now there are so many fabulous ones and I love finding the new girls.