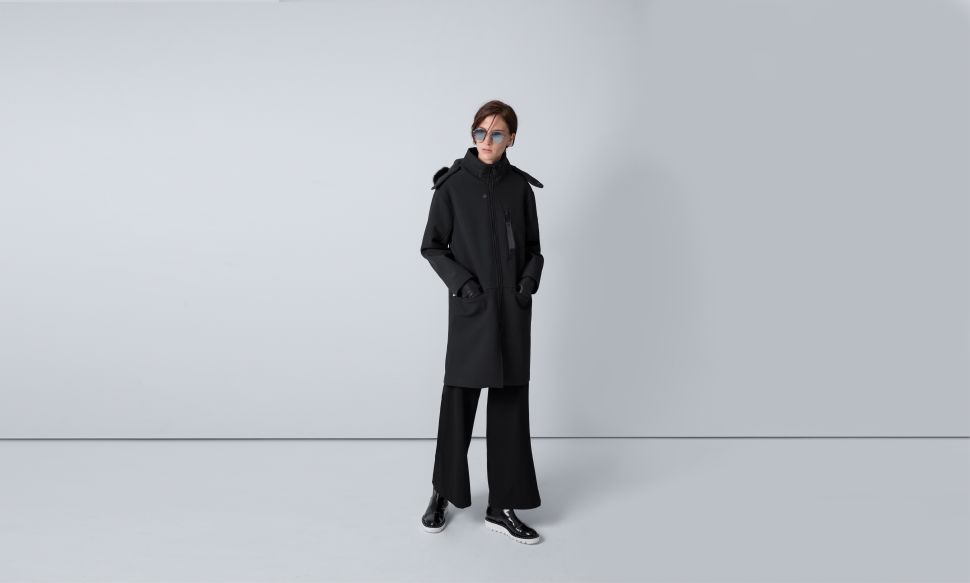 Last week, New Yorkers pulled out their best black t-shirts and reveled in a situation that usually only happens in their dreams: it was 70 degrees in February.
Best attributed to global warming (or climate change, if you prefer that term), the warmer temps have since given way to a totally bipolar weather forecast. One day it's 50, the next the thermostat plunges to 30—and don't forget the unyielding rain that your iPhone does a terrible job of predicting. This unexpected weather makes getting ready in the morning something of a challenge, one that you're likely to lose, time and time again.
So, in the faith that global warming will just continue messing with what we once knew as winter, here are five purchases that will help you deal with our current reality. From a coat that will carry you through frigid temps and spring rainfalls and a pair of jeans that are equally eco-friendly and sexy, these items are sure to prepare you for, well, anything.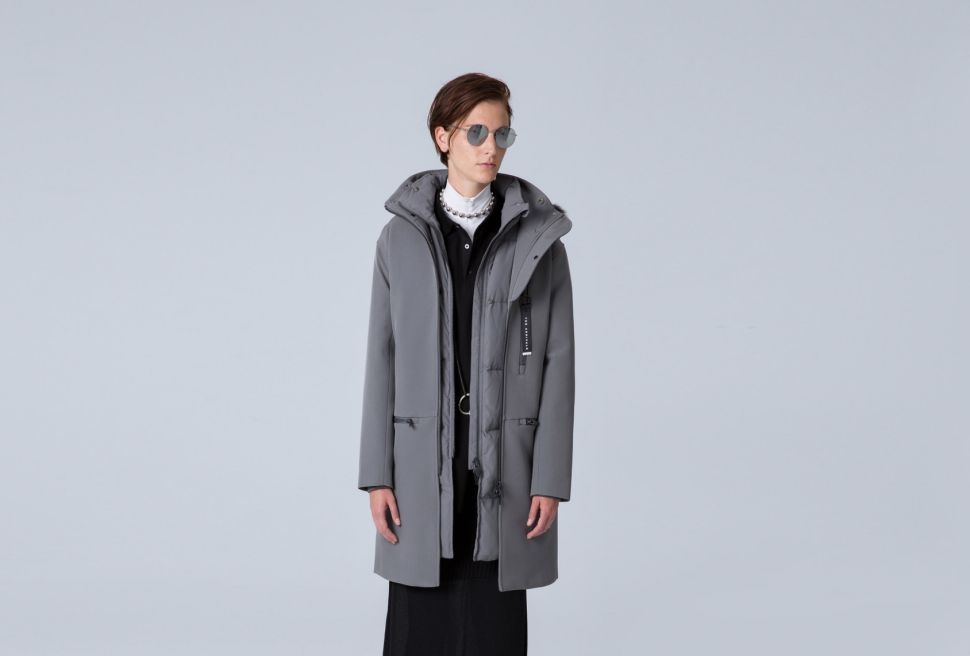 Upon first glance, this coat looks heavy. Like, Polar Vortex-worthy. But look a bit closer and you'll see that this 3-in-1 coat from The Arrivals is actually the only layering piece you need to make it from November to March. For the chillier days, wear the puffer layer with the waterproof shell, for ultimate protection from nasty wind gusts. When global warming rears its head, leave the puffer at home and flip up the hood to protect against intermittent rainstorms. Packed with forward-thinking details, like a breathable mesh lining, everything about this coat is clean and sharp—it's much more polished than your average rubber raingear and can easily be worn when you need to look pulled together.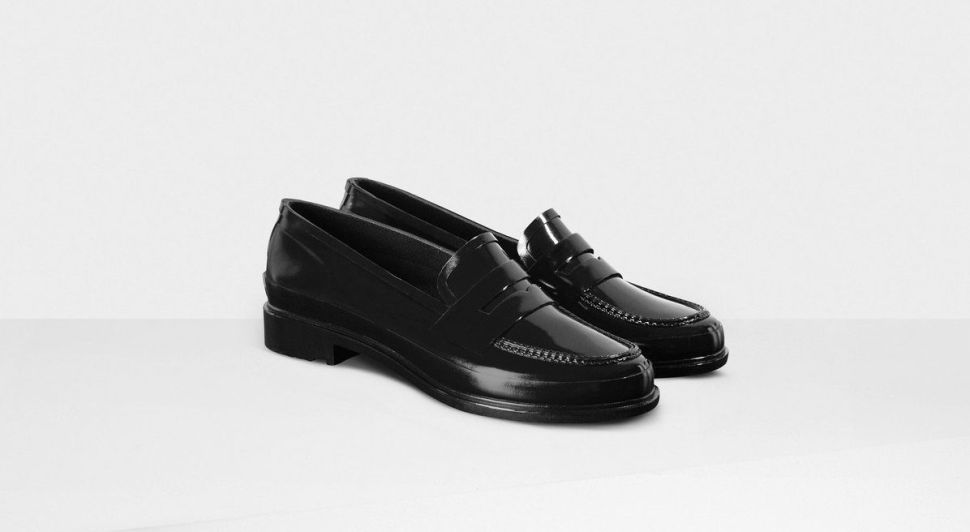 Rather than clunking around in rainboots, opt for this polished pair of waterproof penny loafers from Hunter. These are on-trend (and cheaper than the Gucci version), won't get ruined in gross city puddles and, perhaps best of all, can actually be worn in your office. They also come in seven different colors, if you'd like to match these to your outfit every day of the week.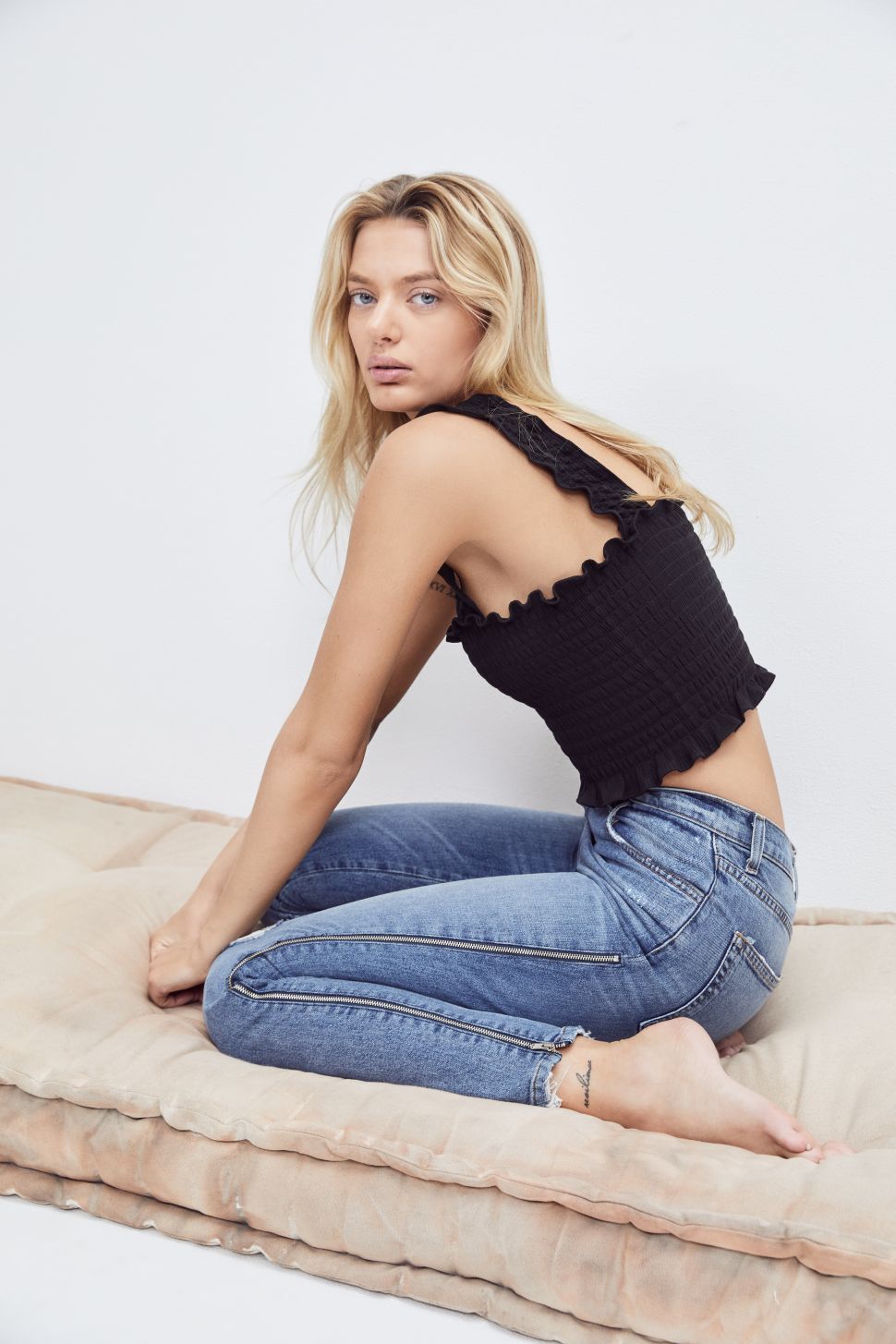 Considering that fashion is one of the dirtiest businesses out there (indeed, it's the second most polluting industry in the world), the least you could do is wear some jeans that are made with the environment in mind. Reformation does a great job at this, with their Reformation Jeans line. Their styles are made from deadstock and eco-friendly fabrics and require only 180 gallons of water to produce, which is still a lot of H20 but pales in comparison to the industry standard of 1,500 gallons. They also emit 75 percent less CO2 emissions for each pair of jeans produced, compared to the typical production process and buy water and CO2 offsets, bringing Reformation's production footprint down to zero. This is, indeed, conscionable fashion.
Cashmere, perhaps the softest thing you can wear in public that's socially acceptable, should not be relegated for the coldest days. In fact, this natural fiber is breathable and can, in the correct weave, be great for warmer days. It's especially ideal for those days when the mornings are freezing and the afternoons are slightly more bearable—simply layer a tank or t-shirt under your sweater, in case you feel the need to ditch this layer. We're big fans of White + Warren, as they pair bright colors with fresh silhouettes, like this blouson sleeved version.
Not to sound like your mom or anything, but you should really be wearing sunscreen every single day. Period. If it's rainy in July? Slather it on. Sunny AF in January? Definitely wear it. Just running to the bodega? Seriously, rub some on your face.
It might not be clearly linked to global warming, but ozone depletion is a very real modern-day issue and has been linked to an uptick in cases of skin cancer. So, in order to save face, just reach for SPF on the daily. We're partial to this Kiehl's Super Fluid—and not just because it sounds like something a Marvel character would use. It's packed with SPF 50+ and easily glides onto all skin types, sans that gross chalky residue that is usually associated with these formulas.