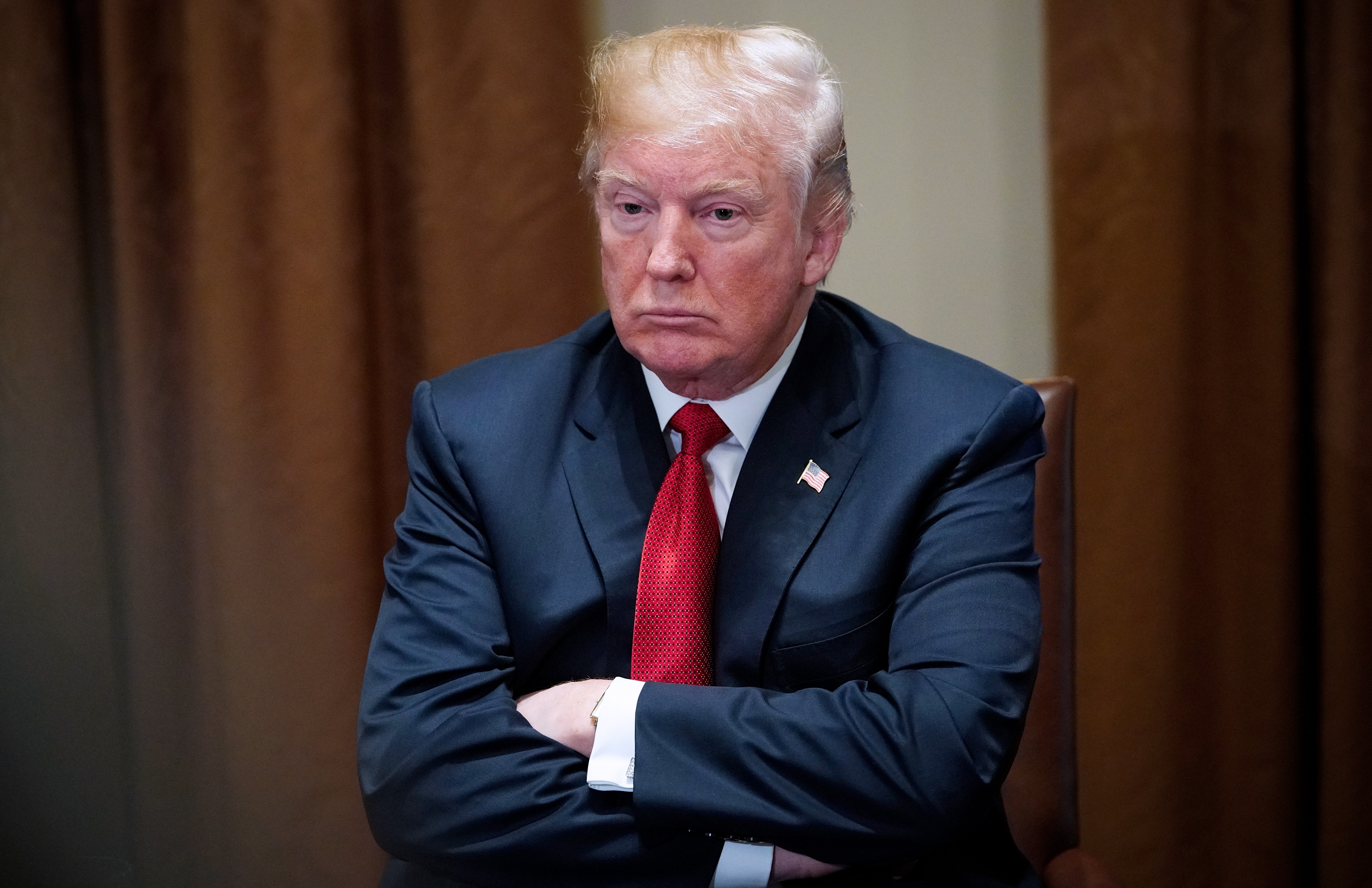 You know things are bad when you find yourself wishing for a polarized and dysfunctional federal government. The roughly 60 percent of Americans who are not Trump supporters at this point are just hoping for as little harm done as possible, and total gridlock would mean inaction. They may get what they want.
House Democrats need to flip 24 seats to retake control of the chamber. It's probably not as much of a layup as everyone in the New York/Washington/Hollywood/Silicon Valley bubble thinks, but the combination of Trump's unpopularity, the president's party almost always losing seats in the midterms, the 41 House Republicans who've chosen not to run for re-election, whatever Mueller comes up with, and a lot of energy and money on the Democratic side might be enough to get there.
Let's assume Democrats win control of the House. Democrats in Washington live in an echo-chamber, so they'll interpret their victory as a sign that vocally and desperately opposing Trump at every turn is what voters want. And while they won't be able to steer legislation overturning Trump's agenda through the Senate (or override a presidential veto), they'll likely launch impeachment proceedings the day they take power.
So assume impeachment proceedings are underway, taking up 100 percent of the political oxygen needed to deal with any other issue. Trump wouldn't actually be removed from office until the next election (and that may not happen either), but the Republicans also wouldn't be able to pass anything over the objections of the Democrats. It would be total and complete gridlock. Thank god. Because when you look at the major issues, it doesn't even matter.
Health care: It's clear both from the Affordable Care Act and the GOP's many failed attempts to repeal it that no one in Washington understands how health care delivery and payment works. Kicking 26 million people off insurance is a bad idea, but expanding a broken system is too. At this point, doing nothing is a fine outcome.
The economy: Whether you like Republicans' tax bill or not, it already happened. Even if the GOP somehow retains control of the House, there aren't that many big steps to take regarding the economy, and an infrastructure bill could theoretically pass regardless of who's in charge (every politician loves ribbon-cutting and groundbreaking ceremonies). The Trump administration will continue to undo regulations that businesses don't like (and then if a Democrat wins in 2020, the next administration will put most of those rules back in place). And while the markets want stability from Washington, in a weird way, gridlock may be the most appealing and stable option of all.
Immigration: Anything that passes—whether now or in the next session of Congress—would require a bipartisan agreement, and the odds of that happening are low. Politicians on both sides of the aisle have been talking about immigration reform for decades. Bipartisan groups of legislators constantly form coalitions, hold press conferences, and come up with policy solutions, but nothing ever actually happens. More gridlock won't change that either way.
Education: Most K-12 policy decisions are made at the state and local level. Every decade or so, Congress passes a major education bill that's supposed to remake our schools and after about another decade, we conclude that the latest plan didn't work and start over. There are a lot of problems with public education in the United States, but they're not going to get better or worse if Congress is hamstrung.
Foreign policy and North Korea: Most foreign policy decisions come from the executive branch, so Trump will carry out his agenda mostly unimpeded for the next few years regardless of which party controls the House. Assuming we're all still alive by 2020, if a Democrat beats him, they will reverse most of his policies.
Climate change and energy policy: This EPA is going to try to roll back every measure designed to prevent climate change regardless of which party controls the House. Big legislative policy items like a carbon tax also aren't happening regardless of which party is in charge. Many cities, states, companies and major institutions are already trying to meet the goals of the Paris Climate Accords without the help of the federal government, and gridlock won't stop them.
In other words, this fall, a vote for House Democrats is a vote for dysfunction. And that's just fine.